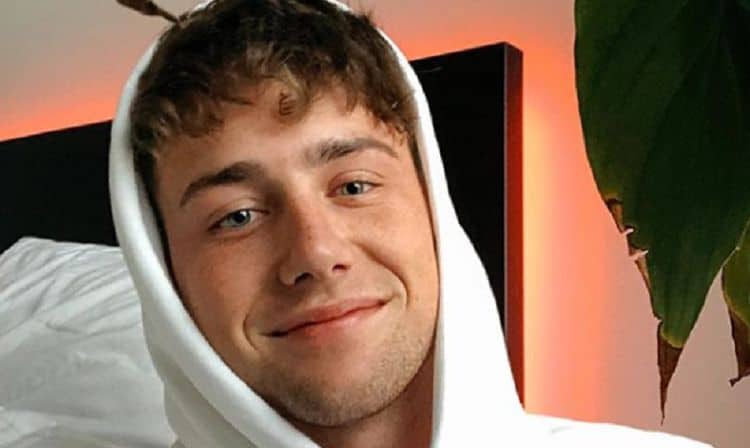 Many people may know Harry Jowsey as a reality TV star, but he's got plenty of other things going on. Like many other people who have appeared on reality TV, Harry has used his platform to create other opportunities for himself. However, he hasn't completely abandoned his reality roots. Harry will be appearing in an upcoming reality dating show on Netflix called Too Hot to Handle. On the show, Harry will attempt to find love while also trying to follow the show's number 1 rule: no physical intimacy. As someone who already have experience on reality TV, Harry already know what it takes to compete in this type of environment. Keep reading for 10 things you didn't know about Harry Jowsey.
1. He's From Australia
Although the cast of Too Hot to Handle features people from different countries, Harry Jowsey will be the only person on the show from Australia. He grew up on a farm in a small town in Queensland where he spent time feeding his bull, Nigel. He spent most of his summer's at his family's summer home in New Zealand.
2. He Has His Own Apparel
Harry has his own clothing/apparel line called Naughty Possums. The line features several NSFW items such as t-shirts, phone cases and hoodies. The website doesn't provide any information on what inspired the company, but with a name like Naughty Possum there's probably a funny story behind it.
3. He Won Another Reality TV Show
In 2018, Harry Jowsey won a reality TV show in New Zealand called Heartbreak Island. The premise of Heartbreak Island is that a group of young singles compete for a chance to find love and a cash prize of $100,000. Harry left the show with the six figure prize and a girlfriend, but the relationship didn't work out.
4. He Wants To Give His Mom A Million Dollars
Harry has a list of goals that he likes to keep taped to his wall as a reminder. One of those goals is that he hopes to be able to put $1m in his mother's bank account some day. Although he recognizes that this is a lofty, he hopes that all his hard work will help him accomplish this.
5. He Wants To Travel To A Different Country Every Year
Harry Jowsey is a huge travel enthusiast. His parents are also avid travelers and he had the opportunity to visit lots of different places during his childhood. As a result, he loves traveling as often as possible and hopes to visit a different country each year. Some of the countries he's visited so far include the United States, Amsterdam, London, and Spain.
6. He Would Love To Live In The United States
During a Q&A on his YouTube channel, a viewer asked Harry if he'd ever consider living in the United States. He said he would love to live in the U.S. and named Florida and California are two specific places he could see himself enjoying.
7. He's Not A Partier
As a young and attractive guy, many would assume that Harry likes to to spend his weekends partying at clubs. However, that couldn't be further from the truth. Instead of spending his nights out drinking, Harry prefers to stay at home and relax so he can get up the next day and make the most of his time.
8. He Has Tattoos In Interesting Places
Harry Jowsey has three tattoos, two of which are in places that not everyone gets to see. He has a tattoo on the inside of his lip that reads "Todd," the name of his best friend. He also has a tattoo on his butt of an elephant and an Arabic phrase. When Harry asked someone to translate the phrase for him, he was told that it means "never not forget".
9. His Drink Was Spiked During A Trip To Europe
Although Harry has had a lot of create experiences through his travels, he's also had some bad ones. During a trip to London, Harry had his drink spiked which resulted in him being beaten up and robbed. In an interview with Nathan Tito, Harry described the experience: "All I remember is waking up in a bush with a ripped shirt, empty wallet, phone stolen, no belt, shoes missing and a bloody face. The journey home wasn't easy, I was so out of it I couldn't navigate my way home and ended up further away than where I needed to be and in deeper water. In saying this, it could have been a lot worse, I am thankful I'm still here to tell the tale and I'm glad it was me and not someone else. I definitely learnt so much from that!"
10. He Owns A Sunglasses Company
When Harry won Heartbreak Island, he used part of the money to fund his sunglass company, Kensngtn. His business partner is also someone he met while on the show. The company makes stylish sunglasses for man and women has over 11,500 subscribers on Instagram.