Anthony Michael Hall (born April 14, 1968) is an iconic American actor celebrated for his defining 'geek' roles in John Hughes' teen movies like Sixteen Candles, The Breakfast Club, and Weird Science. Anthony Michael Hall was born in West Roxbury, Boston. Hall embarked on his acting journey very early on in life — at the age of seven to be precise. He started off with commercials — first, he captured the nation's attention as the honeycomb cereal kid and then he was seen in various commercials for toys and Bounty (coconut-filled chocolate).
Navigating through the Hollywood realm under his mother's management, he swiftly progressed from TV commercials to landmark films. Hall's most recent work was in Clerks III (2002) in a brief cameo role as an auditioner. He also recently took on the role of Rusty Perott in the series The Goldbergs and appeared in 6 episodes. This year, Hall embraced the joy of fatherhood too (at the age of 55) with his wife Lucia Hall. In this article, we'll be discussing Anthony Michael Hall's 10 best movies in detail. So sit tight. Let's get started.
1. The Breakfast Club (1985)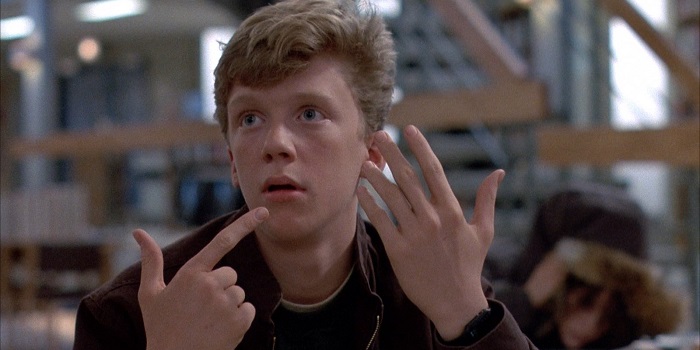 In The Breakfast Club, Hall nailed the role of Brian R. Johnson — the stereotypical, socially awkward high school geek. He didn't just play a nerd; he brought depth to Brian. His role showcased the real struggles of a teen under pressure. While the film tells the story of five teenagers, his performance balances humor with raw emotion, making it stand out in a film full of strong leads like Emilio Estevez, Paul Gleason, and Ally Sheedy. This movie grossed $51 million against a $1 million budget and is hands down his most memorable work.
2. Weird Science (1985)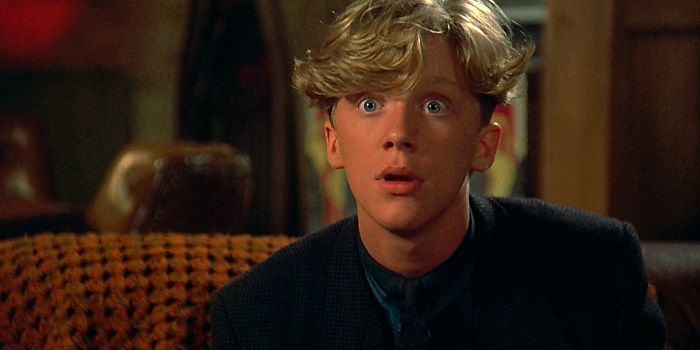 On number 2, we have another John Hughes film where Anthony Michael Hall again brilliantly embodied a socially awkward teenager, Gary. The movie was released in the same year as The Breakfast Club but this one had a sci-fi/comedy vibe with it. Gary transitions into a confident dude — all thanks to the magical escapades with his dream woman, Lisa (played by Kelly LeBrock). The best part? Hall's comedic timing in this film! He turned potentially cringeworthy moments into laugh-out-loud scenes with his acting.
3. Sixteen Candles (1984)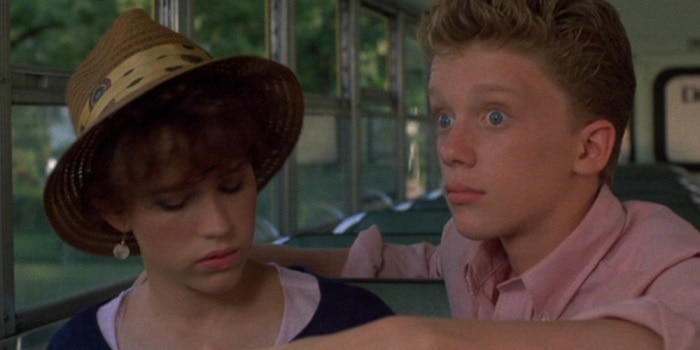 Written and directed by John Hughes, Anthony Michael Hall played Ted/The Geek in Sixteen Candles. He was a freshman trying to boost his social status. His comedic pursuit of Samantha Baker (played by Molly Ringwald) and unexpected alliance (Sam's underwear exchange) with popular senior Jake Ryan (played by Michael Schoeffing) was excellent. It's a one-of-a-kind coming-of-age comedy film and so we're ranking it third in Anthony Michael Hall's hall of fame.
4. Edward Scissorhands (1990)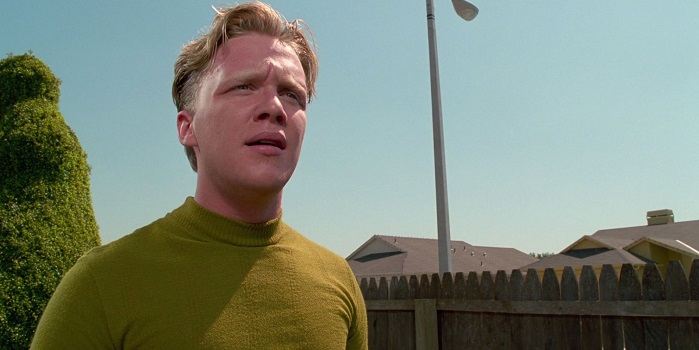 Having Johnny Depp, Winona Ryder, Alan Arkin, and Kathy Baker in one film is incredible, but adding Anthony Michael Hall to it makes it even better. Edward Scissorhands had a star-studded cast with an excellent plot. Hall played Jim. Edward fell in love with Kim. But Kim had a jealous boyfriend Jim. And that's how the antagonism took its roots for Jim. It's a fantasy gothic romance film and arguably Hall's finest offering after his coming-to-age classics with John Hughes.
5. National Lampoon's Vacation (1983)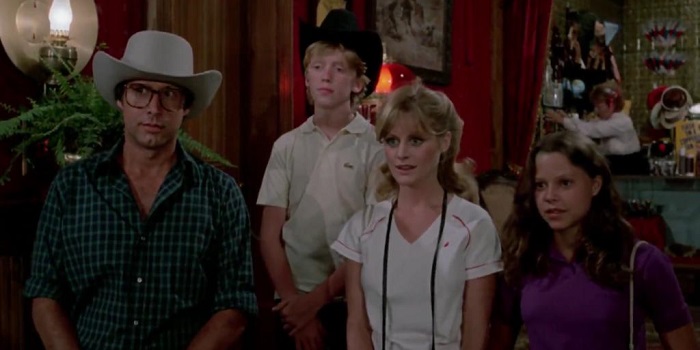 This is a classic comedy film directed by Harold Ramis. National Lampoon's Vacation follows the journey of the Griswold family as they go on a vacation to a fictional amusement park. Anthony Michael Hall plays Rusty Griswold, the family's teenage boy who gets into various comedic situations. The film's success led to multiple sequels so it's a must-watch for anyone exploring Hall's best films.
6. Johnny Be Good (1988)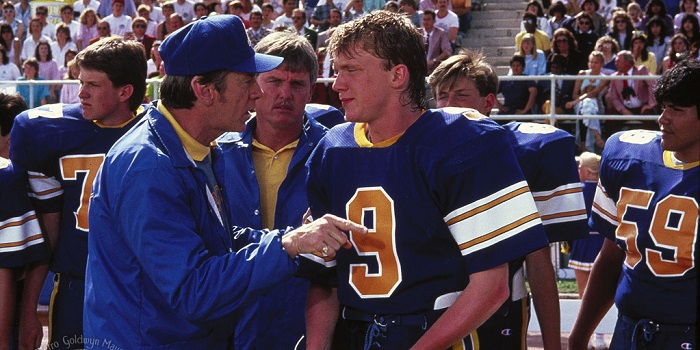 Johnny Be Good is a comedy film where Hall plays the lead Johnny Walker who is a famous high school football player. The role of his best friend is played by Robert Downey Jr. The film is a lighthearted look at the world of college football recruiting and the challenges faced by young athletes who are suddenly thrust into the spotlight. Think of it as a comedy-drama that touches on themes of fame, pressure, and the pursuit of dreams.
7. Out of Bounds (1986)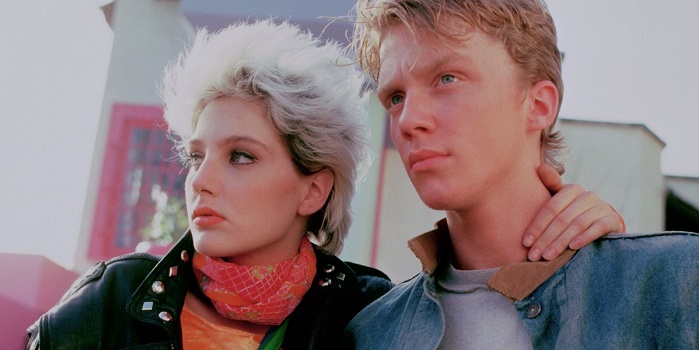 In seventh place, we have Out of Bounds. The movie served as a departure for Hall from his earlier geeky-comedic roles. It was an action-thriller that saw him in a totally new light — fighting corruption, his struggle for survival, and bringing justice to the real culprits who murdered his brother. It's a refreshing switch if you're looking to see Anthony Michael Hall in a conventional Gerard Butler persona.
8. A Gnome Named Gnorm (1990)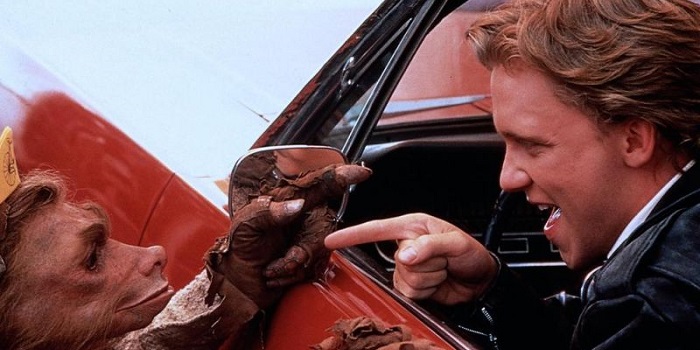 If you've ever liked Mark Wahlberg's Ted, you should put yourself down for a nighter watching A Gnome Named Gnorm. It's a fantasy, buddy-action comedy. An LA police detective partners up with a talking gnome to solve a crime
9. Halloween Kills (2021)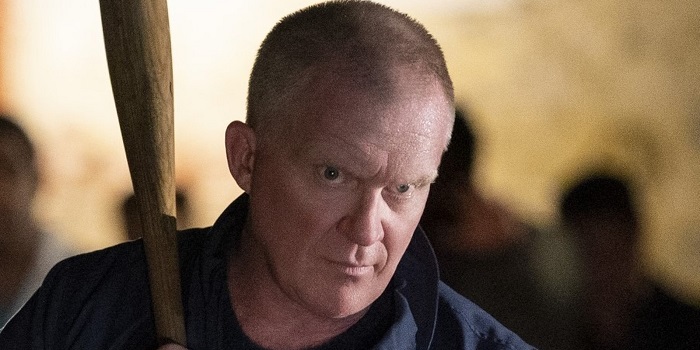 This is a slasher/horror film and stars Bob Odenkirk, and James Jude Courtney along with others. While Anthony Hall's role isn't exactly a lead here, he's still crucial to the story. Secondly, Halloween Kills is a 2021 film so the 360-degree genre switch from his earlier roles is actually quite refreshing.
10. Aftermath (2013)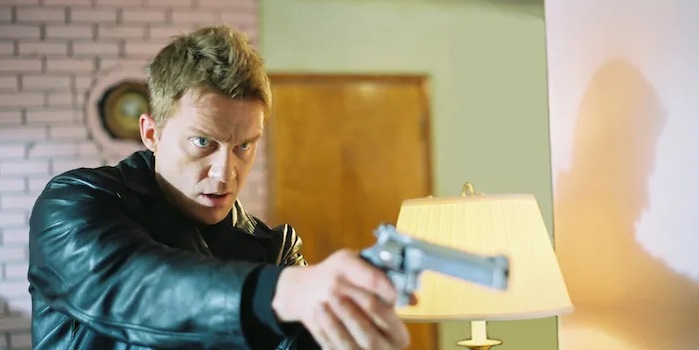 Last but not least, on number ten we have Aftermath — a dark comedy thriller starring Anthony Michael Hall in the lead role. He plays Tom Fiorini, an over-reactive owner of a construction company. One of his former employees threatens him and that's where the fun begins.