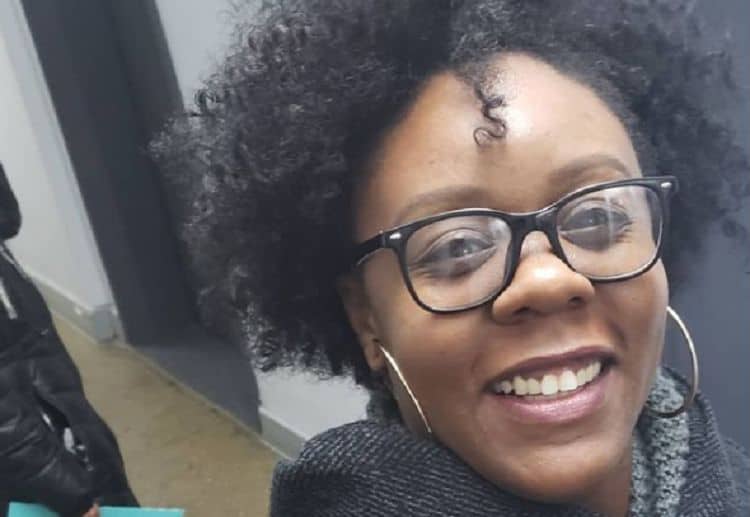 When people think about the entertainment industry, they tend to be blinded by all of the flashing lights. But the truth is that breaking into the business isn't easy, and staying in is even more difficult. After years of hard work and dedication, this is something that Andrene Ward-Hammond knows from first-hand experience. Fortunately, all of her work has really started to pay off. Andrene got a major opportunity when she was cast as Kate Bowers in the popular series Manifest. In 2021, she kept the ball rolling with a role in the Showtime series Your Honor. Most recently, Andrene got a lot of attention for playing Norma Johnson in the AMC+ series 61st Street. With each new role, she is showing the world that she deserves all of the opportunities that have been coming her way. Keep reading to learn 10 things you didn't know about Andrene Ward-Hammond.
1. She is a First Generation American
Andrene was born and raised in Brooklyn to parents who are originally from Jamaica. She had a great childhood and she went back to Jamaica every year to visit family. Her interest in the arts came at a young age, largely thanks to her father who has had a successful career as a reggae musician.
2. She Studied Communications
Drama school is a stop that lots of people make on the journey to becoming professional actors. However, Andrene's path looked a little bit different. She attended Georgia State University where she majored in communications and minored in technology. When she was a teenager she took acting classes in Brooklyn.
3. She Was in An Episode of The Vampire Diaries
Just because all of Andrene's roles haven't been big doesn't mean that she hasn't worked on some awesome projects. In 2015, she landed a small background role in the hit series The Vampire Diaries. Even though she only appeared in one episode, it was still a great experience for her.
4. She's A Proud Mom
Andrene is very proud of her work as an actress, but nothing means more to her than her role as a mother. Andrene's daughter, Tyla Harris, is also an actress. Many people will recognize Tyla for her role as Jasmine Wallace in the TV series For Life. Andrene and Tyla have a very close relationship.
5. She Has Helpful Advice for Aspiring Actors
Andrene has been in the business for well over a decade. During that time, she has learned a lot of valuable lessons. When asked if she had any advice for up-and-coming actors, she told NY Castings, "It's NEVER too late! Explore and play. Acting is like therapy. You discover parts of yourself you were unaware of. Performing is one of the most vulnerable things you can do. You're putting yourself out there for everyone too. Hence the reason, not all are able to do it. GO PLAY!"
6. She's Passionate About Human Rights
Andrene is the kind of person who doesn't shy away from standing up for the things she believes in. Whether it be politics or social issues, she likes to make it clear which side she stands on. Andrene has used her platform to call attention to some of the causes that are important to her such as the fight to end racism.
7. She Loves Improv
At this point in her career, it appears that all of Andrene's acting work has been in scripted projects. However, improv is something that will always have a special place in het heart. She told NY Castings, "Through improv, we're able to find new moments… sometimes moments writers / directors didn't have in mind. Through you they discover, as well. With it, expectations are released. That's where the creativity lives… where the magic lies."
8. She Enjoys Binge Watching Shows
There are countless actors who have expressed that they don't like to watch movies or shows because it reminds them too much of work. Andrene isn't one of those actors, though. She loves to sit down and catch up on her favorite shows, and she especially likes to binge-watch shows.
9. She Prefers In-Person Auditions
Thanks to advances in technology, it is now possible for people to audition for roles without ever meeting anyone from the casting team in person. Lots of actors prefer being able to send in recorded auditions because it removes some of the pressure of having to nail it the first time. Andrene, however, always opts to do in-person auditions if she can.
10. Acting is Like Therapy For Her
Acting is a powerful tool for Andrene, and in many ways, it has become like a form of therapy. In her interview with NY Castings, Andrene said, "Acting is like therapy. You discover parts of yourself you were unaware of. Performing is one of the most vulnerable things you can do."
Tell us what's wrong with this post? How could we improve it? :)
Let us improve this post!