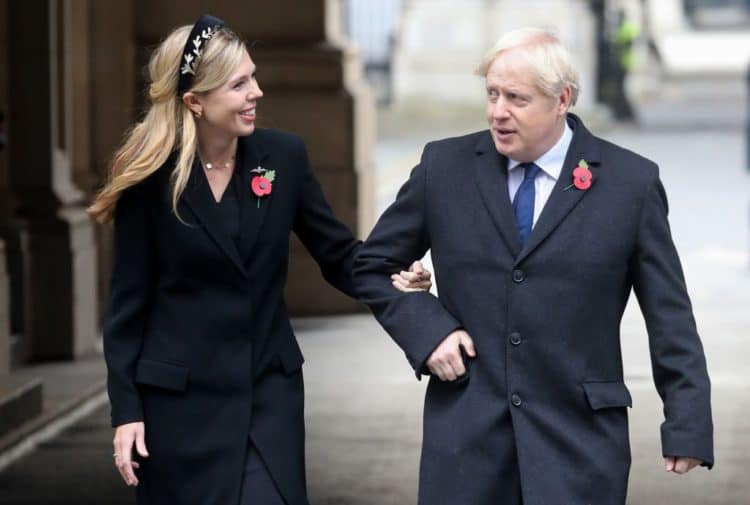 The world is curious about Carrie Symonds right now because she is the new wife of the United Kingdom's Prime Minister, Boris Johnson. She's made history in her role as his girlfriend, and she will undoubtedly continue to make history as his wife. While those who live in the UK are highly familiar with her, the rest of the world is less so. She's decidedly private, she doesn't go out of her way to be photographed, and she's someone who does value her own privacy. It's time we get to know her a bit better.
1. She is Young
One thing that stands out about Carrie Symonds is her age. She's more than 20 years younger than her new husband. He was born in 1964, and she was born in 1988. Her official date of birth is March 17, 1988. She's officially 33 as of 2021.
2. Her Father Founded a Newspaper
Her entire family is in the press, though she works as a political activist. Her father is the co-founder of "The Independent," and even her mother, an attorney, was the attorney for the paper. Her grandparents were also journalists. Anne Symonds, BBC World Services journalist, was her grandmother. Her grandfather, John Beavan, the Baron Ardwick, was once the editor at the Daily Herald.
3. She is Well Educated
During her childhood, she attended an all-girls' school called the Godolphin and Latymer School. When she completed her childhood education, she began her college career. She graduated in 2009 with a degree in art history and theatre studies. She attended the University of Warwick.
4. She Campaigned for Her Husband in 2010
She was fresh out of college and ready to go to work, and that is when she took on a role campaigning for her future husband. It was a successful campaign that also found her the subject of a smear campaign by others who began rumors that her own work was not good.
5. She Was the Other Woman
When Boris Johnson was first named Prime Minister in 2019. Their relationship allegedly began in 2018. He was married to his second wife at the time, but that officially ended in 2020 when their divorce was finalized and he was able to live with Carrie. When he became the Prime Minister, he moved her into 10 Downing Street with him despite the fact he was still married.
6. She's A Mom
It was a shock to the world when she announced that she and the Prime Minister were expecting a baby of their own. The announcement was made in February 2020. Johnson announced he and Carrie Symonds were engaged in 2019, and he announced that they were expecting a baby. Their son was born in April 2020. His name is Wilfred Lawrie Nicholas Johnson.
7. Their Wedding Was Small
Their wedding was a small one in the early summer of 2021. They had only 30 people in attendance, and they kept everything very intimate. However, it was also widely reported that there will be a large wedding for the couple in the summer of 2022.
8. This is Symonds Only Marriage
Carrie Symonds has not been married before. However, her husband has a long list of ex-wives and mistresses. He married a socialite by the name of Allegra Mostyn-Owen in 1987. They divorced in 1993. He then married an attorney by the name of Marina Wheeler the same years as his divorce – 1993. He divorced her in 2020. They share four kids. He has one new baby with his third wife, and he has at least one other baby with another woman with whom he had an affair. Her name is Helen Macintyre.
9. Their Baby Was Born While Johnson Suffered from COVID
The same month that their baby was born in 2020 was the same month that Boris Johnson was in the hospital with COVID-19. Both he and his then-fiance and their new baby were all treated and stayed in the same hospital where they announced they had wonderful care and they were happy with the way things turned out in the end.
10. She is Exceptionally Private
Carrie Symonds might not be living the dream many young women think they'll live when they grow up – no one wants to be publicly named the other woman – but she is living her life the best way she knows how. She keeps her life to herself, she stays as private as possible, and she does not make many public comments about her marriage or her family.
Tell us what's wrong with this post? How could we improve it? :)
Let us improve this post!