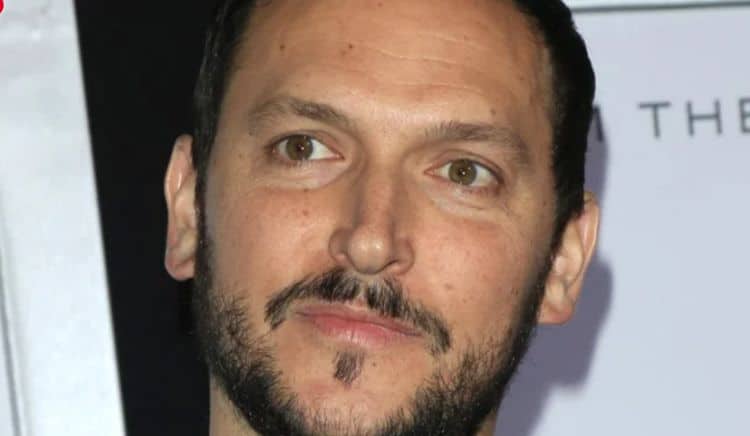 Louis Leterrier has been in the entertainment industry for around 20 years. During that time, he has worked on a variety of projects and he has made quite the name for himself. However, he's about to take his career to the next level. It was recently announced that Louis will be directing the upcoming movie Fast X which will be released in 2023. The movie was originally going to be directed by Justin Lin who abruptly left the project. Even though the chance was a surprise for many, there are lots of people who believe that Louis is the perfect person for the job. If this movie ends up being a success, it could help take Louis' career to new heights and position him as one of the hottest directors in the business. Keep reading to learn 10 things you didn't know about Louis Leterrier.
1. He Was Born in France
Throughout his career, Louis has worked on quite a few American projects. As a result, there are some people who may think that he is originally from the United States. In reality, however, he was born and raised in France and he is very proud of where he's from. It appears that he has since relocated to the United States.
2. He Comes From a Creative Family
The fact that Louis chose a career in the entertainment industry probably isn't much of a surprise to anyone who knows his background. His father, François Leterrier, was a director and actor whose career lasted for more than 30 years. Louis' mother, Catherine, is a costume designer.
3. He's Done Some Acting
Louis has spent the majority of his career behind the scenes. However, the acting bug has come his way a few times over the years. According to his page on IMDB, he has made five on-screen appearances over the years. Most recently, he was in the 2017 film Valerian and the City of a Thousand Planets.
4. He Likes His Privacy
Since Louis enjoys working behind the scenes, it's probably not much of a surprise that he doesn't like to live his life in the spotlight. He has remained very private throughout his career and has chosen to keep all of the focus on his work. Even though it would be great to know more about him, it's not hard to understand why he's decided to maintain a low-key presence.
5. He's Also A Producer
Directing is what Louis is best known for, but over the years he has proven to be as multi-talented as they come. He made his debut as a producer in 2012 with a film called Wrath of the Titans. He has produced a handful of other projects since then. Louis will also be producing an upcoming movie called Strays which is set to be released in 2023.
6. He's A Husband and Father
Despite the fact that Louis has chosen to maintain a high level of privacy, one thing we do know about him is that he is a proud husband and father. He has been married to actress Cameron Richardson since 2021. We know that he has children, but it's unclear if they are with Richardson or his first wife.
7. He Studied At NYU
There's no denying the fact that Louis is a natural creative talent. However, he has also done a lot of work to sharpen his skills. When he was 18 years old, he relocated to the United States where he attended New York University's Tisch School of the Arts and studied cinema. Louis is among the many people in the entertainment industry that Tisch has produced.
8. He's Not Into Social Media
Social media has become a great way for people to connect with each other, and it's also the perfect way for people to stay in the loop with their favorite stars. Sadly, though, Louis' fans won't be able to do that. From what we can tell, Louis doesn't have any official social media profiles.
9. He Enjoys Spending Time Outdoors
Louis spends a lot of time working, and even though he loves what he does he still likes to make time for other things. One of those things is spending time out in nature. He really loves to explore his surroundings and being outside allows him to disconnect from the hustle and bustle of being part of the entertainment industry.
10. He's Directed Music Videos
Louis' film and TV work are what has made him famous, but those aren't the only kinds of things he's worked on. Louis also has some music video credits on his resume. In fact, his first director's credit was for the 2002 music video for "Muzik" by Knoc-Turn'Al Feat. Samuel Christian. The video now has more than 108,000 views on YouTube.
Tell us what's wrong with this post? How could we improve it? :)
Let us improve this post!