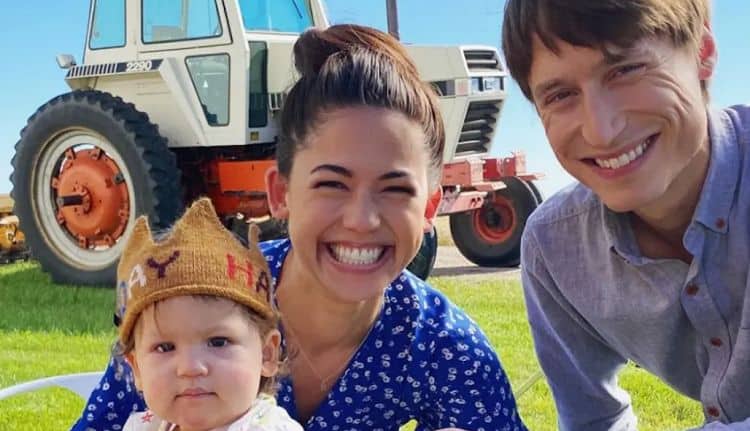 The Food Network is such a guilty pleasure. Not only can you learn fun, exciting, flavorful new recipes while watching, you also learn so much about the talented people coming up with your new recipes. The Food Network inspires in all the best ways, and it was genius for the network to bring Molly Yeh on board to hos "Girl Meets Farm," for all of us to watch. Yeh brings a creative arrangement of flavors to the network with her midwestern farm-inspired recipes that she marries with her Jewish and Chinese heritage. She comes up with creative twists on the classics and fan favorites, and she never misses the mark. Fans want to know more about the lovely young woman who is bringing so much joy to television, and we are here to oblige.
1. She is Young
Molly Yeh doesn't just look young; she is young. She was born on May 22, 1989, in Glenview, Illinois. She is only 32 as of 2021, and she looks even younger than that. Whatever she's doing to maintain that healthy, youthful glow, we'd like her to add it to a future recipe so we can try it out, too.
2. She's Everything
She's not just a Food Network host. She's authored her own cookbooks. She's a blogger with a successful blog all about cooking, life, and the things she finds most important. She's done a lovely job of prioritizing her work based on what is important to her so that she can share the most important aspects of that with her friends and followers.
3. Her Parents are Musicians
She grew up in a talented household, but her parents were not chefs or cooks. They were both musicians. Both played the clarinet, a talented display of musical prowess if ever there was one. We have no idea if they were good in the kitchen but merely took their own careers in different directions, but we do know that they were talented in their own right.
4. She's One of Three Girls
Having siblings is the best. Raising a big family is the best. She is aware of what it's like to have siblings and a big family being one of three girls. She and her sisters grew up with their parents, and one of her sisters is just as talented in the kitchen as Molly. Her sister, Jenna, is a chef, too. Her other sister is Mia.
5. She's a Chicago Girl
Growing up in the 'burbs is a pretty great place to grow up. Being able to call the suburbs of Chicago home is a very cool thing to do when you are a chef. The Chicago food scene is among the most amazing in the country, and that is not something that Molly Yeh is unaware of.
6. She Studied Something Other than Cooking
Believe it or not, she is not a woman who went to college to study food. She moved from Chicago to New York City to attend classes at the famous Julliard school of the arts. She studied percussion while she was there, and her entire life was planned out for her in the music world. Of course, even the best-laid plans are sometimes just not going to work out.
7. She Journaled as A Child
She's always been a writer. She kept journals as a child, and she's used those journals as inspiration for her blog. She took what she loved to do growing up – writing things that are important to her, things she is feeling, and things she is going through – and she made it into a blog. She made it into a blog that her readers feel they resonate with closely, and she's done a lovely job of it.
8. She's Married
Molly Yeh got married in 2015. She met her husband, Nick Hagen, while they studied together at Juilliard. After their wedding and graduation, they made the decision to move to the Minnesota/North Dakota area. Her husband's family is from the area, and he happens to be a fifth-generation farmer who was home to take over the family business.
9. She is a Mom
Molly Yeh is also a mother. She and her husband were thrilled to welcome their first baby in 2019. Their daughter was born on March 30, 2019, and her name is lovely. They call her Bernadette Rosemary. Her first name is a tribute to two of the grandfathers in Molly and her husband's families. Her husband's great-great-grandfather Bernt, was the man who started the family farm, and their daughter is named for him. Her own great-great-grandfather Bernard is her daughter's other namesake.
10. She's a Co-Host
She spent a little time on a show called, "From the Top," which is all about musicians. She was a co-host back in 2018, which was a cool job for her to do. Why? Aside from the obvious, she was also a child guest on the show not once, but twice, growing up. She was featured for her musical talents back in 2004 and again in 2007.