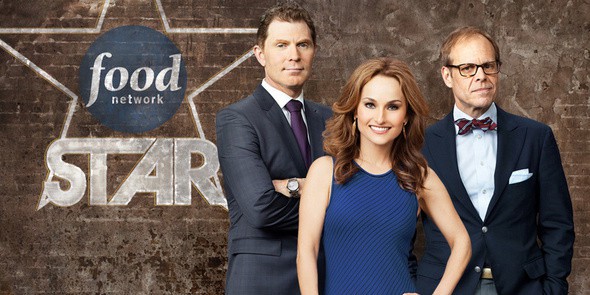 While not all of those that have gone on to star on their own shows or make their own fame after being the Food Network Star have managed to flourish, there are still those who have made it work are at this time enjoying very lucrative careers that have made them known throughout the Food Network community. Being that it's such a highly competitive field one almost has to go above and beyond to get any kind of recognition, and several of those that have gone on to win this show have done just that.
It's all about standing out sometimes.
5. The Hearty Boys
The season one winners were the duo of Dan Smith and Steve McDonagh, who since that time have been running their own catering business, been featured on the network, and have created their own cookbook. The couple managed to set the tone for the show and display the kind of passion for food that really took off as the contest has continued now for 13 seasons and should continue to keep going as long as people are willing to watch.
4. Guy Fieri
There aren't a lot of people that call themselves foodies that don't know about season 2 winner Guy Fieri. He's been such a big personality on the network at this point that many people feel that he might have helped to kickstart it and get the network the kind of attention it needed. That's kind of up for debate but honestly and truly he is a bold personality that does know what he's doing and what he's talking about when it comes to food and cooking.
3. Aaron McCargo Jr.
After winning season 4 of the show Aaron went on to create Big Daddy's House, which is a show that teaches people about big, bold flavors that can be added to just about any dish. The style of cooking that each individual brings forth is a delight to witness since each of them put their individual passions for cooking into their food and gladly show viewers just how they can accomplish the same thing in their kitchens.
2. Melissa d'Arabian
Melissa won season 5 of the show and has gone on to become a TV host, author, and has a show called Ten Dollar Dinners. This show allows her to teach people how to cook on budget for a bigger family, which is something that's sorely needed in many cases. Just because a family is inordinately big doesn't mean that they need to skimp and miss out on some of life's finer delicacies. Melissa manages to show people just how they can enjoy their food while not breaking the bank.
1. Damaris Phillips
She appears as a judge on Guy's Grocery Games pretty often and is all about cooking southern food in various ways. Damaris was the season 9 winner and has gone on to be a noted personality on the Food Network thanks to her inclination to spread the taste of the south no matter where she goes and to show people just why she calls it 'the food of love'. There might be something to that since southern food is very tasty.
In the world of cooking it pays to stand out in some way.