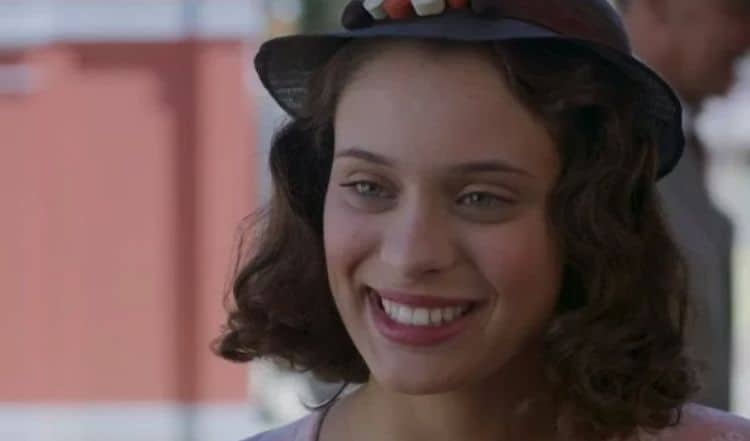 In less than a decade, Daniela Melchior has gone from dreaming of becoming an actor to officially becoming an international star. Born and raised in Portugal, Daniela has done several projects in her home country. She got a major opportunity when she was cast as Ratcatcher 2 in the 2021 movie The Suicide Squad and the project have put Daniela on the map in ways she never could've imagined. The role gave her the opportunity to work with some of the biggest names in Hollywood including Viola Davis and Margot Robbie and she has no problem holding her own. There's no doubt that even more opportunities will open up for Daniela in the future. Continue reading to learn 10 things you didn't know about Daniela Melchior.
1. The Suicide Squad Is Her First English-Language Film
Daniela made her on-screen debut in 2014, and she has been a part of a handful of projects in Portugal. However, The Suicide Squad was her first time doing a film in English. Although acting in a language that isn't her native tongue was a bit of a challenge, Daniela managed to do a great job.
2. She Was Nervous About Auditioning For The Suicide Squad
The audition process can be very stressful, and that becomes even truer when you have to audition in a language you're not comfortable with. As a result, Daniela was really hesitant to audition for The Suicide Squad. According to Collider, Daniela said, "It was really hard to tape in hotels. But the true reason was, I was so afraid of acting in English and learning the lines and everything that everything was reason for me not to tape because, yeah, I was really afraid to not do a good job and to send tapes that wouldn't represent me and I would be feeling ashamed for. So yeah, I would just say, 'Sorry, I don't have blank walls here in the hotel that I'm in right now!'"
3. She Loves To Travel
The world has so many beautiful things to see, and Daniela is interested in seeing as many of them as she can. Daniela has been fortunate to do lots of traveling over the years and there's no doubt she'll be doing even more as her career continues to progress. Some of the countries she's been to so far include Indonesia and Thailand.
4. She Wasn't Familiar With The DCU Before The Suicide Squad
Some people out there may be bummed to find this out, but before being cast in The Suicide Squad, Daniela had never purchased a comic book and wasn't familiar with the DC universe. However, once she booked the part she immediately started learning as much as she could.
5. She's An Animal Lover
Anyone who has ever had a pet knows that the bond between humans and animals is indescribable. Daniela feels fortunate that this is something she gets to experience. She's a very proud pet parent and her dog, Heidi Maria, is her pride and joy. Not only does Heidi make frequent appearances on Daniela's Instagram profile, but she also has her own.
6. She Started Acting At 17
We weren't able to find any information on what inspired Daniela to get into acting, but we do know that it's something she's very passionate about. She was only 17-years-old when she booked her first gig. It didn't take her long for her to find her footing and she has been moving her career forward ever since.
7. She Loves Fashion
Whether she's getting ready for a red carpet event or she's enjoying a night out with friends, you can trust that Daniela is always going to look her best. She has a great sense of style and fashion is one of her favorite ways to express who she is to the world. She isn't afraid to get creative and try out different looks.
8. There Are A Couple Of People She Would Love To Work With
Daniela has already gotten the chance to work with some great people, but there are more she'd like to add to the list. During an interview with Glamour, Daniela said, "I would love to work with Jodie Comer, because I love her in Killing Eve. I would love to work with the cast of Schitt's Creek. I love them, they're so funny. And, of course, Meryl Streep."
9. She Cried After Being Cast In The Suicide Squad
Even though she wasn't familiar with the DC Universe, Daniela still understood that landing a part in The Suicide Squad was a huge accomplishment for her career. When she got the call letting her know that she'd earned the part, she couldn't help but to let out some tears of joy.
10. She's Not Interested In Being Famous
Acting is what Daniela loves to do and she's thankful to be living her dream. However, she's not really interested in all of the attention that comes with having a career in the spotlight. She told Glamour, "…I get anxious because I really love to be left alone, to feel relaxed, and just living my life."
Tell us what's wrong with this post? How could we improve it? :)
Let us improve this post!