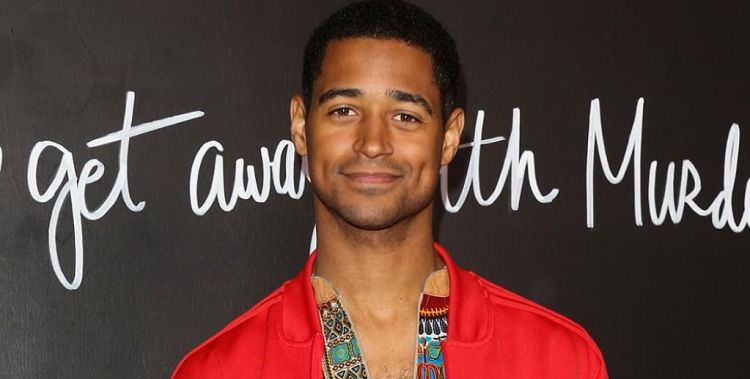 Remember when Harry Potter came back to Hogwarts after competing in the Tri-Wizard Tournament, losing Cedric Diggory when Voldemort came back, and half the school did not believe him? Well, Dean Thomas was one of the kids in Gryffindor who refused to take sides after Seamus Finnigan, Dean's best friend, accused Harry Potter of making up the entire situation. Dean Thomas believed him, but he wouldn't take sides. He also spent some time dating Ginny Weasley before she and Harry ended up together, and it was a situation. Dean Thomas was portrayed by none other than Alfred Enoch, who you also recognize from his role as Wes Gibbons in, "How to Get Away with Murder," during the first season. He's a talented young actor, and we thought we might get to know him a bit better.
1. He's in His 30s
He was just a child when he began his role as Dean Thomas in the Harry Potter franchise, but now he is all grown up. The young actor was born on December 2, 1988, which means he'll celebrate his 33rd birthday in 2021.
2. He's From London
This is where so many people are shocked. He was, obviously, English in Harry Potter, but did you know he's English in general? He does a lovely American accent, but he's from England. He is from Camden, London, England, to be precise. He was born there, raised there, and he went to school there.
3. He is a Dual Citizen
You might be surprised to learn that he is a dual citizen. You might also assume that his dual citizenship is in the UK and the USA, and that is where you are mistaken. He's a dual citizen, but in the UK and in Brazil. His mother is Etheline Margareth Lewis, and she is a doctor from Brazil (who is also Barbadian).
4. He is Bilingual
Growing up as a child who lived in England but had a mother from Brazil, you might also be surprised that his secondary language is actually Portuguese. He is fluent, and that might surprise many, but he did graduate from the Queen's College, Oxford, with a degree in Portuguese and Spanish, so it does make sense.
5. He is the Son of an Actor
If you wanted to try and figure out what made this young man get into acting so many years ago, perhaps you should take a look at his father. His father is famed actor William Russell, who taught his son all about the business and what it means to be an actor. His father welcomed him when he was married to his second wife.
6. He Wasn't In One Harry Potter Movie
Out of the eight films made, he did not appear in one of them. In case you're wondering which, it was the first part of the two-part Deathly Hallows end to the movie. He didn't appear in the first half because very little of the movie was about anyone but Harry, Ron, and Hermione in the woods hiding from Voldemort and the Snatchers as they tried to find the remaining Horcruxes to destroy them.
7. He Wasn't Sure About HTGAWM at First
When he first came to the states and landed the role of Wes Gibbons in "How to Get Away with Murder," there was a small part of him that wasn't sure it would get picked up and that he would never make it here. However, his coworkers quickly reminded him that Shonda Rimes was the creator and Viola Davis the main character – the show was getting picked up. They were not wrong.
8. He is Not Single
Ladies, we are so sorry to be the bearers of bad news, but Alfred Enoch is not a single man. He is, however, very private about his relationship. No one knows who his girlfriend is, but we do know that the two chose to live together in England at the start of the COVID-19 pandemic.
9. He's Exceptionally Private
He's been in the business long enough to know his personal life is his. He's not required to share with anyone, and no one is entitled to know anything other than that he is working hard to entertain us. For that reason alone, he shares very little of his personal life with anyone.
10. He is Tall
He might not be breaking any type of record as the tallest man alive, but he's still tall. He stands six feet, three inches, and that's just tall. It's above average, but it's also tall. We don't know about his basketball skills, but we can probably safely assume he gets asked often if the NBA is his backup plan (or even if he plays for the NBA by those who never watched television or a movie before).Shonda Rimes
Tell us what's wrong with this post? How could we improve it? :)
Let us improve this post!