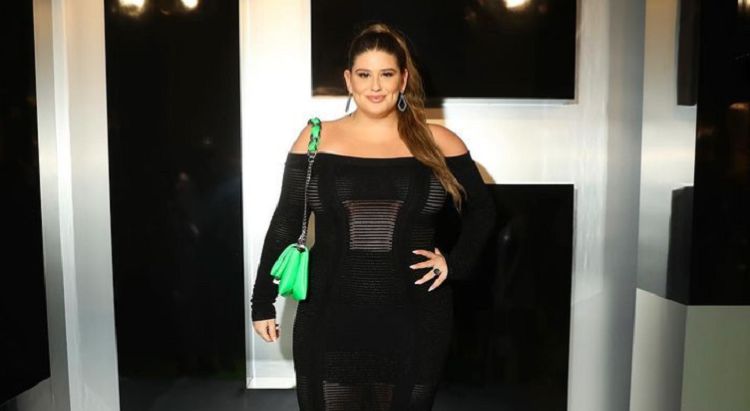 Over the last couple of years, TikTok has become one of the most popular social media platforms in the world. As a result, it's given countless people a platform to express themselves in ways they can't on other platforms. 26-year-old Remi Bader is one of the many people who have achieved online fame thanks to TikTok and her content has been viewed by people all over the world. Best known for her realistic fashion halls, Remi is a full-figured woman who isn't afraid to show off her curves. However, not everybody is feeling the body positivity. Remi has experienced constant fat-shaming and other negative remarks. Keep reading to learn 10 things you didn't know about Remi Bader.
1. She Is a New York Native
Like lots of other influencers, Remi has done a pretty good job of keeping her personal life separate from her online persona. As a result, there isn't a lot of information out there about her private life. Something we do know, though, is that she was born and raised in New York and still lives there.
2. She Studied Communications
Even though Remi has chosen to pursue a very nontraditional career path, she is still making good use of her college degree. Remi attended the University of Delaware where she earned a bachelor's degree in interpersonal communication. While there she also spent some time studying abroad.
3. She Likes Helping Others
Remi is the kind of person who really likes giving back to others. Sharing positivity on social media isn't the only way she likes to do it. She has also done some volunteer work over the years at the University of Delaware and with an organization called UDance.
4. She's Struggled with An Eating Disorder
When people think of eating disorders, they tend to only incision people who are extremely thin. However, the truth is that eating disorders can impact people of all shapes and sizes. Remi has been fairly open about the fact that she's struggled with a binge eating disorder. In a video, she shared, "Things are getting worse for me (with) how I feel about myself, my body, my confidence. And obviously a lot of that has to do with my binge eating that I've said, back and forth, has gotten better, has gotten worse. But to be honest, has gotten to a point where it's not getting any better".
5. She Used to Work for NBC
Remi's work on social media isn't the first time she put her communications education to good use. According to her LinkedIn profile, Remi worked as a communications coordinator and assistant to SVP and VP of communications for Bravo and Oxygene which are both owned by NBC Universal.
6. She Likes to Travel
The world is a huge place with lots of things to offer. While it may not be possible to experience everything, it's still fun to try. Remi loves to travel and she has been blessed to do it quite often. Some of the countries she's visited include Italy, Bermuda, and Turks and Caicos.
7. Her TikToks Have Gotten A More than 70 Million Likes
When people talk about the success Remi has had on social media, they tend to focus on her millions of followers. While there's no doubt that her large following is impressive, what's even more impressive is the fact that her content on TikTok has gotten 73 million likes.
8. She Believes in the Importance of Mental Health
In recent years, conversations surrounding mental health have become much more common. However, it's still a topic that lots of people prefer not to discuss. Remi is one of the people who believe that talking about and prioritizing mental health is important and she's also serious about her self-care routine. She also encourages people to do what they need to in order to take care of themselves.
9. She Is Signed to a Talent Agency
These days, being popular on the internet can also translate into real-life popularity which opens the doors for lots of cool opportunities. As a result, it's common for influencers to sign to talent agencies to help manage their careers. Remi is currently signed to United Talent which has several other influencers on its roster.
10. She Used to Have a Blog
Even though Remi is relatively new to online fame, she isn't new to creating content for the internet. Several years ago she had a self-titled lifestyle blog where she focused on topics such as fashion and travel. Although the website is still live, she hasn't posted anything new since 2016.
Tell us what's wrong with this post? How could we improve it? :)
Let us improve this post!