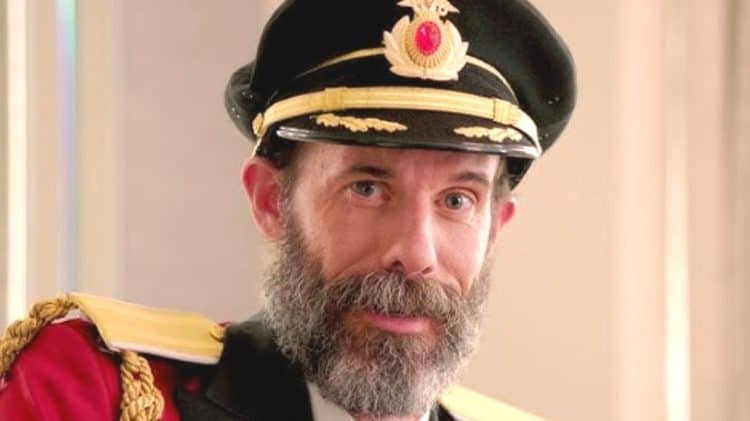 You may not know Brandon Moynihan by name, but there's a very good chance you're familiar with his face. For several years, he's played the role of Captain Obvious in a series of commercials for Hotels.com. In each commercial, Captain Obvious makes a bunch of extremely obvious statements related to staying at a hotel. On the surface, the commercials may seem ridiculous, but they're been incredibly entertaining, and as a result, incredibly effective. While there's no word on how long this ad campaign is going to continue, there are a lot of people out there who are hoping that it never ends. Let's get into 10 things you didn't know about Brandon Moynihan.
1. He Loves Being Captain Obvious
Sometimes people grow to resent a character after playing it for a long time, but that hasn't been the case with Brandon. During an interview on LinkedIn, he said, " Being Captain Obvious is an absolute honor and a pleasure. I'm an incredibly fortunate person to have such a fun job. Obviously, no downside."
2. He's A Cinematographer
Brandon has spent the majority of his career in front of the camera, but it looks like he's also trying to spread his wings behind it. According to his IMDB page, he is currently in the process of filming a movie called The Summerwood Series in which he is the cinematographer.
3. "Obvious Eyes" Is His Favorite Hotels.com Commercial
Brandon has done more than a handful of Captain Obvious commercials over the years, and each one has a special place in his heart. However, "Obvious Eyes" tops the list as his favorite. He told LinkedIn, "I love them all for different reasons but if pressed I'd probably have to say "Obvious Eyes." It was the first commercial we shot so it's special to me for that reason. I also think it was very clever and a bit of a risk for a spokesperson to admit that he didn't need the product he's endorsing right now."
4. He's A Private Person
Outside of the work he's done as Captain Obvious, there isn't much information about Brandon on the internet. When he isn't working, he appears to enjoy leading a very low-key lifestyle. He doesn't have any verified social media accounts at the moment. There is a Twitter account that appears to be associated with him, but it doesn't post very often.
5. He's A Family Man
Even though we don't know much about Brandon's personal life, we do know that he has a wife and children. He mentioned them during his interview with LinkedIn, but he didn't go into any additional detail. One of his favorite things about being Captain Obvious is that it allows him to work while still having time for his family.
6. He Doesn't Have Much TV Experience Outside Of The Commercials
Lots of actors see commercials as a stop on the way to bigger opportunities, but Brandon seems to genuinely enjoy being in commercials. In fact, he has only made one other TV appearance and it was in an episode of Four Weddings and a Funeral in which he also played Captain Obvious.
7. He Likes To Stay Active
When Brandon gets time off of work, he seems to like to stay active. Based on a photo that Brandom shared on Twitter, it appears that he likes to get a good workout in whenever he can. Unfortunately, since he's a very private person, we weren't able to find any information on his workout routine.
8. He's A Fan Of Flo
Not only does Brandon loves the work he gets to do as a brand spokesperson, but he's also a fan of seeing what other companies are doing in their commercials. While talking to LinkedIn he shared that he's a fan of Progressive's Flo character who is played by Stephanie Courtney.
9. He Has A YouTube Channel
It's clear that Brandon Moynihan isn't the kind of person who is interested in building a strong online presence, but he does have a YouTube channel where he's uploaded a few videos over the years. While some of the older videos seem to be clips from Brandon's career, the newer videos seem to have been recorded by his son.
10. He's Worked With Other Brands
Captain Obvious is easily Brandon's most recognizable role, but it's not the only time he's gotten the chance to work with a major company. He also appeared in a commercial for Stove Top stuffing. In the commercial, he played a pilgrim who was mad that there was no Stove Top at Thanksgiving dinner.
Tell us what's wrong with this post? How could we improve it? :)
Let us improve this post!