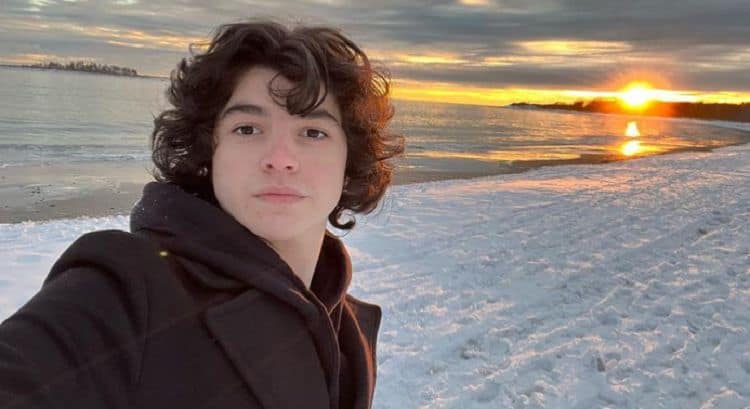 Griffin Santopietro is only 16 years old, but he's already managed to get a good amount of acting experience under his belt. After making his on-screen debut in 2016, he got a life-changing opportunity just two years later when he was cast as Anthony LaRusso in the series Cobra Kai. The show has since become a major hit and Griffin's role has grown over time. In the fourth season, viewers see his character play a very important role in the overall storyline. As fans get to see more of him, it becomes clearer and clearer that Griffin has everything he needs to have a long-lasting career in the entertainment industry. Keep reading to learn 10 things you didn't know about Griffin Santopietro.
1. He's From Connecticut
Griffin was born in Maine, but he has lived in Connecticut most of his life. The Constitution State has proven to be a great location for Griffin because he can easily get to New York City for auditions and other acting opportunities. As a Connecticut native myself, I always love to see people from my home state doing big things.
2. He Supports The Black Lives Matter Movement
Griffin may be young, but he already has a strong sense of who he is and what he believes in. He has used his platform to show his support for the Black Lives Matter movement and the overall fight to end racism. The fact that he's already brave enough to stand up for what he thinks is right is definitely impressive.
3. He's A Very Private Person
Lots of people associate being in the spotlight with people wanting to put their entire lives on display. While that may be true for some celebrities, that isn't the case for Griffin. So far, he has proven to be a pretty private person. He seems to prefer to keep the focus on his work and not his personal life.
4. He Was Already Familiar With Karate Kid Prior To Auditioning For Cobra Kai
Griffin wasn't even though of when any of the Karate Kid movies were released, so no one could blame him if he'd never seen them. Surprisingly, however, he watched them when he was younger. He told NYC Castings, "I actually had seen the first two films prior to getting the audition, but of course didn't understand what a big deal they were back in the day. I remember my grandpa always showing me these "older" movies and I remember the Karate Kid being my favorite."
5. He Would Love To Be In A Superhero Movie
Griffin is thankful for all of the opportunities he's gotten so far, but he's also looking ahead to the future. He is a big fan of superhero movies and he would eventually love to be in one himself. In an interview with Looper, Griffin said, "I think any of the Robins would be really fun, and Superboy, either of them. In Marvel, once they reboot it in a few years, "Spider-Man" would be pretty cool."
6. He Took Karate Lessons As A Kid
While there are a lot of things that Griffin doesn't have in common with his character in Cobra Kai, one of the things they do have in common is the fact that they've both been around karate. Griffin took karate lessons when he was a kid although he admits that they didn't last for long.
7. He Wishes He Could've Met Martin Luther King, Jr.
When asked if there was anyone — dead or alive — he would like to meet, Griffin told Naluda Magazine, "I would like to meet Martin Luther King Jr. because at a time like this, I would like to hear what he would say about it and want to know his advice for the future."
8. He's Always Looking For Ways To Grow As An Actor
Lots of people in Griffin's position would probably be very comfortable with where they are, but he never wants to stop working on his skills. While talking to NYC Castings, Griffin said, "…I plan to continue my studies there in the future. I don't think my study of acting will ever end. I think it's important to gather insights from coaches and then work to find your own voice and truth in your auditions."
9. His Weight Loss Was Mostly Due To A Growth Spurt
Anyone who has seen season four of Cobra Kai will notice that Griffin has slimmed down compared to previous seasons. Some may have assumed that he purposely went on some kind of weight loss journey, but that's not the case. While he did start working out more often, he simply went through a growth spurt that resulted in him losing weight.
10. He Has Great Advice For Other Young Actors
After spending some time in the industry, Griffin has a good idea of what it takes to be successful. That makes him the perfect person to give advice to other young performers. He wants to remind them that having a career as an entertainer is about building something that will last as opposed to trying to do everything quickly.
Tell us what's wrong with this post? How could we improve it? :)
Let us improve this post!