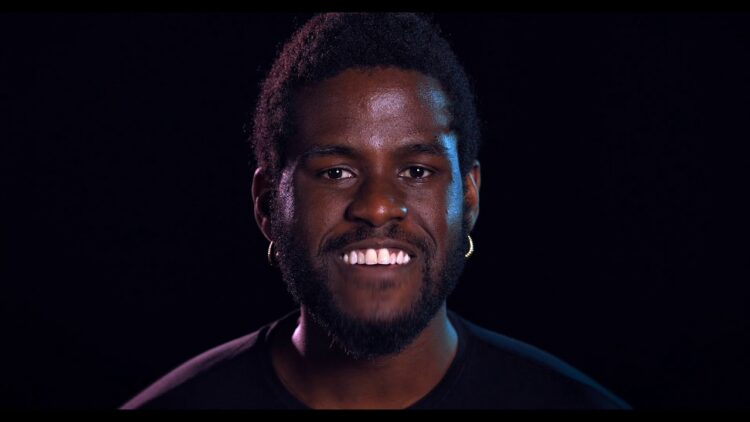 Albert Mwangi's journey to becoming a professional actor has been full of twists and turns. However, even with all of the obstacles, he's faced he always found ways to keep moving forward. All of the hard work he put in has really started to pay off for him, and his on-screen career has been growing consistently over the last few years. He got his first big break when he was cast in the TV series Bump. Now, he is getting ready to make his feature film debut with a movie called Blueback which is set to be released in 2022. If he keeps going at this pace, we'll definitely be seeing more of him. Keep reading to learn 10 things you didn't know about Albert Mwangi.
1. He Was Born in Kenya
For the most part, Albert has been pretty private when it comes to his upbringing and his personal life. What we do know, though, is that he was born and raised in Kenya and he is very proud of his roots. He has also lived in Australia and currently seems to be based in the Atlanta area.
2. He Is Passionate About Human Rights
While it's true that we don't know much about Albert's personal life, we do know a little bit about what he stands for. Albert appears to be a strong supporter of LGBTQ+ rights. In an Instagram post in honor of Sheila Adhiambo Lumumba, a Kenyan person who was killed. In the post, Albert wrote, "No HUMAN BEING should have their life cut short for their sexual preference or their gender. May the soul of Sheila Adhiambo Lumumba rest in peace."
3. He Studied Economics
Since Albert is a professional actor, most people would probably assume that he spent his college years studying drama. However, that wasn't exactly the case. Albert has a bachelor's degree in economics from The Catholic University of Eastern Africa in Kenya. He graduated in 2013.
4. He Only Has A Handful of On-Screen Credits
If you're not that familiar with Albert yet, that's because his resume isn't very extensive at the moment. As of now, he has just five on-screen credits including a short film and Blueback. Just because he doesn't have much on-screen experience doesn't mean he hasn't done a lot of acting, though. He also has theater experience.
5. He Is a Formally Trained Actor
Economics isn't the only thing that Albert went to school to study. He also has a bachelor's degree in acting from the National Institute of Dramatic Art (NIDA) in Australia. The school has a long list of noteworthy alumni including Cate Blanchett, Susie Porter, and Mel Gibson.
6. He Worked in Marketing
Remember when I said that Albert's journey to acting had lots of twists and turns? I was joking. After earning his bachelor's degree in economics he began working in marketing. He even started a company in Kenya called Zabama. However, he ultimately decided that working a traditional job wasn't for him and he decided to pursue acting instead.
7. He Is Not Really Into Social Media
Social media has gone from much more than a place to keep in touch with friends and family. It is not a powerful tool that can help open the door to opportunities in real life. Albert has profiles on Instagram and Facebook, but he doesn't post often on either platform. Perhaps, he will decide to get more into social media as his career continues to grow.
8. He Speaks Three Languages
Being able to speak more than one language is something that can come in handy no matter what you choose to do in life. It is According to Albert's LinkedIn profile, he speaks English, Kikuyu, and Kiswahili. That said, it appears that English is the only language he has acted in.
9. He Prefers Film to Theater
Most actors start their journeys on stage and there are tons of TV and film actors who actually prefer theater. However, Albert isn't one of them. His bio on the NIDA website states that he loves film "a little more" than theater. Now he's hoping to build a successful career in TV and/or film.
10. He Plans to Start a Production Company
Even though the company Albert started in Kenya is no longer in operation, he still has other entrepreneurial dreams. One of his goals is to start his own production company. Not only would having his own company help his own career, but it would also allow him to give other talented people opportunities to grow in the industry.