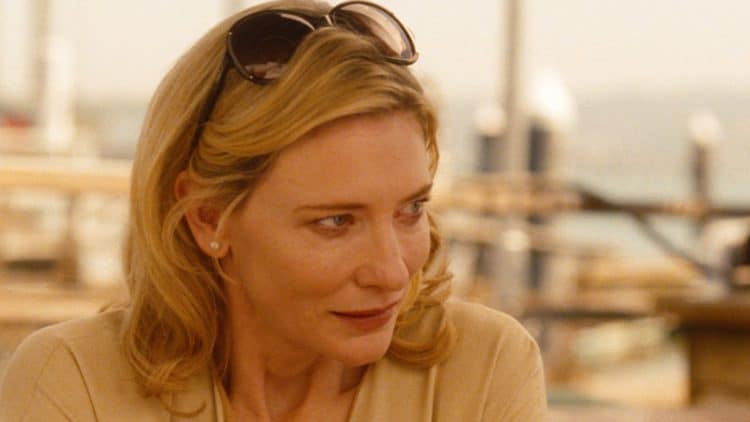 One of the actresses in Hollywood who take grace and elegance to the next level is Cate Blanchett. The Australian beauty has also proven that she is more than just a pretty face. She has been a constant presence in major awards nights, and has starred in multiple critically acclaimed movies that have also become box office hits. Blanchett is a daring actress. She goes out of her comfort zone and portrays diverse characters onscreen, and even onstage. In other words, she is a class act that is not often seen in show business anymore these days. We have been dazzled time and again by Blanchett's serious acting chops that have rarely left us unsatisfied. There is always a new role to look forward to, and we've got our film radar ready for more mind-blowing performances. Here are five empowering scenes starring Cate Blanchett:
5. Elizabeth: The Golden Age
The biographical period drama covered the later part of the reign of Queen Elizabeth I, portrayed by Blanchett. The monarch had to endure numerous trials and challenges during her tenure, which included an assassination plot, countless intrigues, the Spanish Armada, and even failed romantic relationships. Queen Elizabeth I was also relentless in her pursuit to restore Roman Catholicism in England. The scene towards the end of the film where the monarch was able to withstand another ordeal showed what kind of leader she was to her nation. She was steadfast in her beliefs and was committed to her role as a Virgin Queen and mother to the English People.
4. The Aviator
Blanchett is no stranger to portraying real-life characters. She played the role of actress, Katharine Hepburn in the biographical drama. The film followed the colorful story of aviation pioneer, Howard Hughes, portrayed by Leonardo DiCaprio (The Revenant), as well as his battle with severe obsessive-compulsive disorder (OCD). Howard and Katharine shared a short-lived but meaningful romance. The scene where Katharine became candid about her feelings during a bathroom conversation with Howard showed her vulnerability as a person. She may be a superstar in front of the camera, but she was a real person who was not afraid to speak up, and who was also in touch with her emotions.
3. The Curious Case of Benjamin Button
Aging is a topic that most people want to avoid. The fantasy romantic drama challenged the stigma surrounding aging by covering the case of a man named Benjamin Button, portrayed by Brad Pitt (Once Upon a Time in Hollywood), who mysteriously aged backwards. Blanchett portrayed the role of Daisy, Benjamin's love interest. The scene where the two star-crossed lovers' ages finally meet in the middle was a sight to behold. Daisy was a ballet dancer who sustained a career-ending injury, which pushed her to open a ballet studio instead. This was also the time when she rekindled her relationship with Benjamin, who looked like he was at the prime of his life. Daisy was a strong-willed woman who did not allow life's curveballs to stop her from living her life to the fullest. She understood Benjamin's condition and loved him nevertheless.
2. Thor: Ragnarok
Blanchett dipped her toes into the superhero genre pool when she portrayed the role of Hela, the main antagonist of Thor, portrayed by Chris Hemsworth (Men in Black: International). The film followed Thor's escape from the alien planet, Sakaar, in time to save his home, Asgard, from Hela's wrath. The confrontation scene where Hela destroyed Mjolnir, also known as Thor's mighty hammer, showed how Thor underestimated Hela's capabilities. She was a ruthless villain who was unapologetic in her ways. Blanchett brought so much attitude to her portrayal, which just goes to show how versatile she can be as a villain. She may have met her end in the film, but we still hope that she somehow finds her way back to the MCU.
1. Ocean's 8
The heist comedy featured an all-star ensemble of Hollywood's biggest actresses. The film was a spin-off of the popular Ocean's Trilogy, which starred an all-male cast. Blanchett portrayed the role of Lou, the partner-in-crime of the Debbie Ocean, portrayed by Sandra Bullock (Bird Box), a professional thief and mastermind of a huge jewelry heist. The scene where Debbie convinced Lou to play a role in her new mission oozed with chemistry. The two badass characters were strong and independent women who were unapologetic hustlers. They also shared so much history together, and it seemed that their relationship may have exceeded friendship at one point. The premise of the film may have revolved around misdoings and crime, but it was a breath of fresh air to see an all-female cast dominate a genre that was previously reserved for male leads.
Tell us what's wrong with this post? How could we improve it? :)
Let us improve this post!