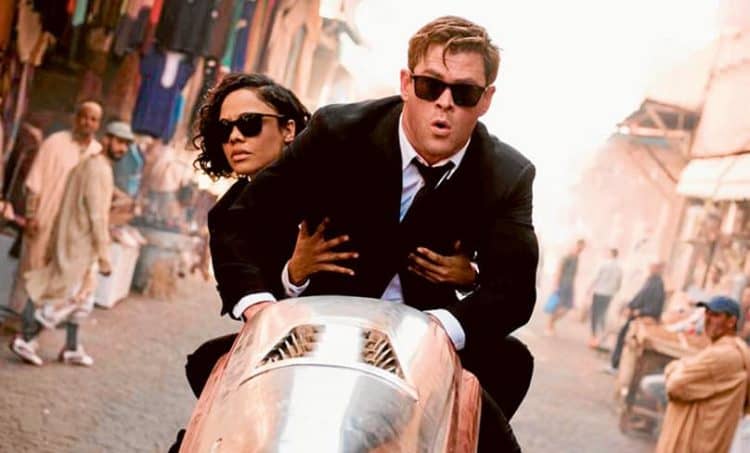 Following the final installment of the original Men in Black featuring Will Smith and Tommy Lee Jones, Sony Pictures opted to continue the franchise; however, with a different set of characters that saw another pairing of Tessa Thompson and Chris Hemsworth. This time, the reboot centered around Agent M, who's paired with veteran Agent H and the unlikely duo must travel the world in order to save their agency from a villain who plans to put an end to the Men in Black for good. Upon release, Men in Black: International was trashed by critics, with the 2019 feature currently dawning an abysmal 23% score on rotten tomatoes. What's worse – at least in the eyes of executives – is that the film didn't start off the new version of the franchise hot as it made nearly $255 million worldwide. That numbers strongly pales in comparison to the previous three films, especially Men in Black III, which garnered a high franchise number of $624 million worldwide. So, what happened? The expansion of the Men in Black universe should've been a hit since the last installment was a financial success. Combine that with the reunion of Thor and Valkyrie then the low box office numbers is truly shocking. Let's examine the possible reasons that Men in Black: International bombed at the box office.
There Was Never Any Buzz Surrounding Men in Black: International
Men in Black: International has the same problems as MIB III, both films feel completely unnecessary. However, thanks to a solid script and performances from Will Smith, Josh Brolin, and Tommy Lee Jones, the third installment was still an entertaining entry in the franchise. MIB: International is far from the worse film you'll ever see; however, it doesn't add interesting layers that warrants the continuation of the franchise. Tessa Thompson and Chris Hemsworth do what they can with the series, but they're let down by an average script that doesn't really give their characters any real meat. Men in Black III felt like the true finale of the series in the eyes of many fans. Is there a way to create a fresh perspective of the Men in Black franchise? Of course! It just comes down to a better script that doesn't feel like its pandering meaninglessly. The world of MIB expanded, but it was more exciting when this was a secret organization back in the original installments. At the end of the day, once the credits rolled for MIB III, audiences likely closed the chapter on this series altogether.
Will Smith And Tommy Lee Jones Was A Big Reason Fans Loved The Original
The Men in Black trilogy will never be compared to The Godfather or Toy Story sagas; however, Will Smith and Tommy Lee Jones are the glue that ultimately keeps the franchise together. Smith's charismatic and loud Agent J to Jones's deadpan Agent K worked like a charm. It helps that Smith is one of the top actors in the world when it comes to box office numbers. Will Smith has six movies that has crossed the $200 million mark domestically, and over twenty that has passed the $100 million mark worldwide. Tommy Lee Jones may not have the financial hits that Smith does, but he's a highly respected veteran who has more critical darlings on his resume. There's no denying the impact that Smith and Jones had on their roles; Which casts a big shadow for Thompson and Hemsworth. It was wise for the studio to cast the Marvels actors together; Thompson and Hemsworth had amazing chemistry in Thor: Ragnarok, but most of that chemistry just isn't present in Men in Black: International. Both have financial hits on their resumes; however, it's been documented that Hemsworth isn't much of a box office draw outside of the Marvel universe despite his A-list status. Thompson is still in the phase of trying to become a box office draw. She has yet to lead a feature that's been a financial success, though the actress is a critical darling.
Men in Black: International Appeared To Be A Woke Film
Men in Black: International is not like the Charlie Angel's reboot, meaning that it doesn't cast most men in a bad light. In fact, gender is barely used as plot device in MIB: International; however, some audiences likely took this as a woke film because the lead casting of Thompson herself. Thompson is a well respected actress; however, there's a certain section of fans who just don't like Hollywood's sudden obsession with making reboots featuring female leads. Just ask The Ghostbusters remake that bombed mainly because of this notion. Combing that reasoning with the poor critical reception and audiences didn't feel it was necessary to shell out money to purchase a ticket.Will Smith
Tell us what's wrong with this post? How could we improve it? :)
Let us improve this post!