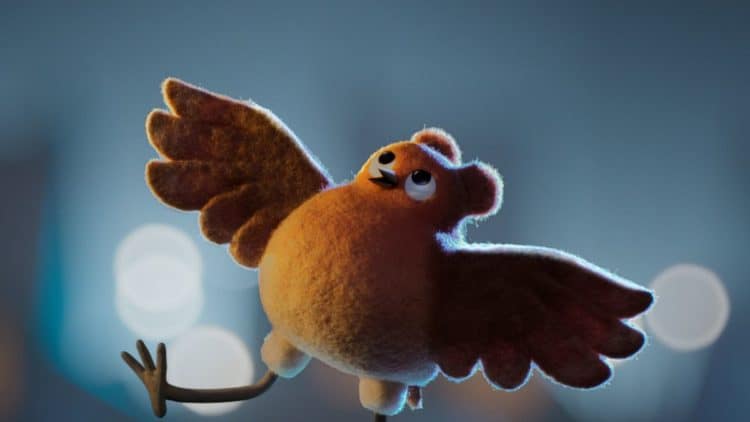 The holidays are definitely meant to be spent with the family and if you're planning on binge-watching Christmas movies with your kids for the holidays, several streaming platforms such as Netflix, HBO Max, and Disney Plus have got you covered. New Christmas movies that both adults and kids will enjoy are ready for streaming and to help you narrow down your list of family Christmas movies to watch, here are five movie recommendations.
8-Bit Christmas
The Christmas comedy film 8-Bit Christmas, directed by Michael Dowse, from a screenplay by Kevin Jakubowski based upon his novel of the same name, stars Neil Patrick Harris, Winslow Fegley, June Diane Raphael, David Cross, and Steve Zahn. It follows the story of Jake Doyle (Neil Patrick Harris) telling his daughter the story of how he got his first Nintendo Entertainment System in the late 1980s. The feel-good movie is available to stream on HBO Max. New York Times shared a short review of the film, "8 Bit Christmas (streaming on HBO Max) is a warm and refreshingly earnest holiday comedy. The director, Michael Dowse, gets good, grounded comic performances out of his child actors (especially Max Malas as a charming perennial fibber named Jeff), as well as a surprisingly rich turn from Steve Zahn, who, between this and "The White Lotus," is doing some of the best work of his career lately.
A Boy Called Christmas
Last Year, Netflix released a Santa Claus origin story with the animated film Klaus. This year, another Father Christmas origin story, A Boy Called Christmas is available on the streaming platform. The film tells the story of a young boy named Nikolas and his adventure to find his father and the mythical village of Elfhelm. It is directed by Gil Kenan from a screenplay by Ol Parker and Kenan, and based on the 2015 book of the same name by Matt Haig. The cast of the movie includes Henry Lawfull, Toby Jones, Sally Hawkins, Kristen Wiig, Michiel Huisman, Zoe Colletti, Stephen Merchant (voice), Joel Fry, Rune Temte, Jim Broadbent, and Maggie Smith. New York Times praised the movie in their film review, "Magic abounds in "A Boy Called Christmas," Netflix's first prestige holiday movie of the season, but pulsing through this winning adventure tale is something even stronger: the immersive power of storytelling. The movie, at points, recalls the first few "Harry Potter" films — and not just because Maggie Smith, Jim Broadbent and Toby Jones play charming eccentrics."
Home Sweet Home Alone
Home Alone will always be a classic holiday movie and Disney+ has released the latest sequel to the Home Alone franchise, one that appeals to the younger audiences of the streaming platform. The latest sequel Home Sweet Home Alone may not live up to the success of the 1990s classic and has garnered some negative reviews. But if you're up for some laughs and a feel-good Christmas movie to watch with your kids, the film deserves a chance to be watched. The film's protagonist is played by Archie Yates who appeared as Jojo's adorable best friend Yorki in Taika Waititi's Jojo Rabbit. Home Sweet Home Alone also stars Ellie Kemper, Rob Delaney, Aisling Bea, Kenan Thompson, Pete Holmes, Ally Maki, and Chris Parnell. The Guardian published a review of the film, and despite what most critics say about the movie, they shared, " Home Sweet Home Alone is a surprisingly entertaining, if wholly unnecessary, sequel, a tangerine where we expected to find a lump of coal." They added, "What prevents the film from being just another limp bot-written recital is a surprisingly sharp sense of humour, with a script from the Saturday Night Live duo Mikey Day and Streeter Seidell and direction from Borat's Dan Mazer, a more comically adept behind-the-camera team than one would expect from a Home Alone sequel."
Christmas Again
Being stuck in a time loop has long been part of movie plots. The Disney Channel original film Christmas Again uses the same formula and tells the story of 12-year-old girl Ro, played by Scarlett Estevez, struggling with her parents' divorce. She makes a wish to a mall Santa to get a Christmas "do-over" but ends up repeating Christmas day over and over again. Chicago Sun-Times described the film saying, "It's 'Groundhog Day' wrapped in holiday ribbons and bows on a Ravenswood doorstep in Christmas Again." Director and executive producer Andy Fickman was indeed inspired by the latter movie telling TV Insider, "Groundhog Day is one of my favorites, so I love the concept." Christmas Again also features Daniel Sunjata and Alexis Carra as Ro's parents, Ashlyn Jade Lopez, Priscilla Lopez, Beth Lacke, Tony Amendola, and Gary Anthony Williams. The film is the first Disney Channel Original Christmas film in 10 years since Good Luck Charlie, It's Christmas. The heart-warming Christmas movie will surely be relatable to kids and anyone going through changes especially within the family.
Robin Robin
If your busy holiday schedule can only fit a short film, the heart-warming holiday musical Robin Robin is worth the watch. The short film is directed by Dan Ojari and Mikey Please and animated by the Academy Award-winning studio Aardman, which brought us Shaun the Sheep and Chicken Run. Robin Robin features the voices of Bronte Carmichael, Richard E. Grant, and Gillian Anderson, and Adeel Akhtar. It tells the story of a small bird brought up by a family of mice. The mice family together with Robin sneaks crumbs as part of their daily lives and little Robin tries to prove her place in the family by stealing an entire sandwich. The Independent praised the film's visuals saying, "The details in Robin Robin are truly exquisite – Aardman's animators have rendered many of the moving elements in needle felt, including the roaring fires and fresh pockets of snow. It makes the characters look like the old, plush toys that Christopher Robin may have made friends with a long time ago." The film runs at 30 minutes but is truly a holiday gem, as reviewed by The Independent, "Robin Robin may be short, but it's rich and satisfying – maybe one to serve alongside the pudding on Christmas Day. "
Tell us what's wrong with this post? How could we improve it? :)
Let us improve this post!