Estelle Getty (born Estelle Scher) died in 2008 after leaving a trail of outstanding works as an actress, especially her award-winning role as Sophia Petrillo on The Golden Girls (1985–1992). She was almost 60 years old when she secured her career breakthrough in The Golden Girls, a feat she achieved through persistence. Aside from being a renowned American actress, Getty doubled as a comedian. Over the course of her many decades in the entertainment industry, Getty made a great impact across different departments, including the theater and television.
Best known for her depiction of The Golden Girls' Sophia Petrillo, Estelle Getty charmed her way to the top with her talent. She reprised the role in the spin-offs – The Golden Palace and Empty Nest respectively. Surely, her contribution to The Golden Girls show will not be forgotten in a hurry. Getty won a Primetime Emmy Award for Outstanding Supporting Actress in a Comedy Series in 1988 for her depiction of Petrillo. While she will no longer grace the screens, her fans have a rich repertoire of classics to remember her.
Biography of Estelle Getty
Estelle Getty was born on July 25, 1923, in New York City to Jewish immigrants. Her parents were Charles Scher (father) and Sarah Scher (née Lacher) who worked in the glass industry. The family members were originally from Poland before settling in the United States. Getty's family managed a glass business at their apartment on the Lower East Side of New York City.
Growing up, Getty had a sister called Rosilyn "Roz" Scher Howard and a brother named Samuel "David" Scher. She got her moniker, Getty from her childhood nickname – Etty, a product of her sister's inability to pronounce her name properly at the time. She attended Seward Park High School before her acting career picked up. Estelle Getty decided to become an actress as a child and began to work towards it. Her major inspiration was the usual Friday night treats her father used to give the family by taking them to see a concert at the New York Academy of Music.
Career Highlights of Estelle Getty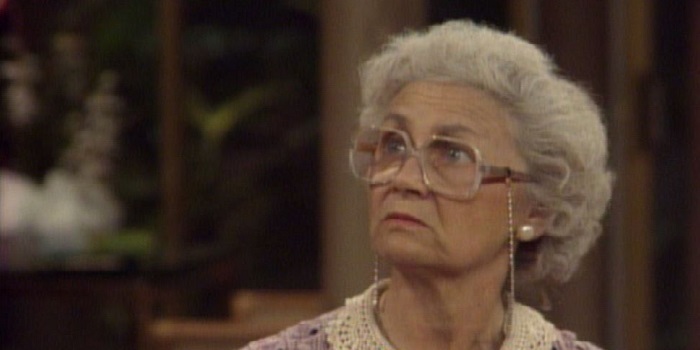 Estelle Getty was active in the entertainment industry from the 1940s to 2001. She launched her acting career in Yiddish theaters and in Catskills borscht belt resorts. She was a regular performer at the New York theater circuit but the recognition she yearned for wasn't forthcoming. To avoid putting all her eggs in one basket, Getty held a job as a secretary while trying to push her acting career forward.
In 1982, Estelle Getty's talent finally got the exposure it needed in the Broadway production – Torch Song Trilogy. Playwright Harvey Fierstein wrote the character of Mrs. Beckoff for her. Her outstanding performance in the play got her a Drama Desk Award nomination. She reprised the role on and off-Broadway for four years before landing her next big credit in The Golden Girls.
The Best Sophia Petrillo Moments From The Golden Girls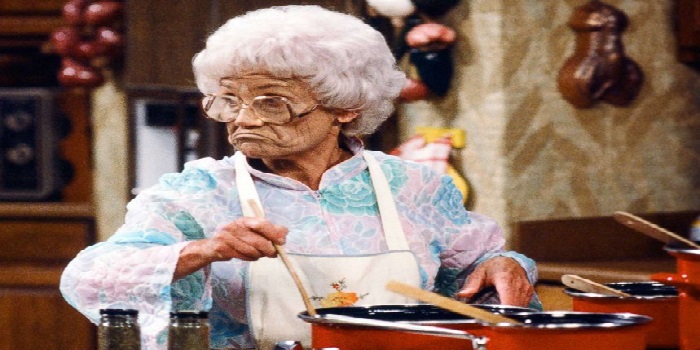 Casting Estelle Getty to play Sophia Petrillo in The Golden Girls was heavily influenced by her performance as Mrs. Beckoff. She got the role after making brief appearances in different television shows, including Nurse, Fantasy Island, and Newhart. She was cast in The Golden Girls in 1985 alongside Betty White, Bea Arthur, and Rue McClanahan and stayed on the sitcom until 1992.
Interestingly, Estelle Getty was younger than Bea Arthur who played her onscreen daughter Dorothy Zbornak in The Golden Girls. Getty used wigs and makeup to turn herself into an octogenarian when in reality she was barely 60. The Golden Girls ran for seven seasons with outstanding Nielsen ratings and rave reviews. However, showrunners pulled the plug on The Golden Girls in 1992 when Arthur declared her intention to leave. Subsequently, Getty, White, and McClanahan starred in The Golden Girls spin-off, The Golden Palace but the show was canceled after one season. Her final film role was in Stuart Little (1999) as Grandma Estelle while her last appearance in a television show was in Intimate Portrait as herself in an eponymous episode of the biographical documentary.
The best moments of Estelle Getty as Sophia Petrillo was filled with funny lines that left viewers in stitches. Petrillo was the wise-cracking mom in her 80s who made sure everyone around her got a dose of her sharp tongue. Arguably the best character of The Golden Girls, the octogenarian matriarch didn't let her petite stature get in the way of being a ruthless-yet-loveable star of the show.
Some of her funniest lines include:
"Crossing the street without getting pregnant was a chore in Sicily"
"Forgive me Rose but I haven't had sex in 15 years and it's starting to get on my nerves"
"It took me three days to have Dorothy. I finally coaxed her out with a pork chop"
"Personally, I like to lay into a kid with a melon baller"
"Beat it, you 50-year-old mattress"