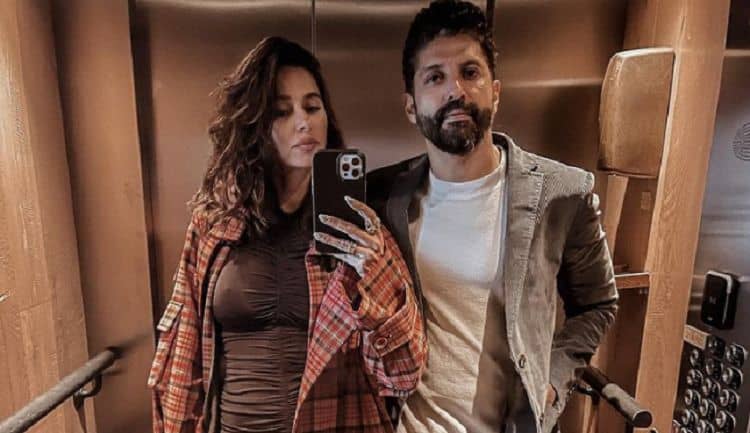 Shibani Dandekar is an actress, she's a singer, she's a model, and she is a fiancé. She's a little bit of everything at the moment, but we imagine bride-to-be is probably the most important role in her life in the current days. She's getting married soon, and any good bride is focused on her wedding, her future marriage, and the most exciting, happiest days of her life approaching so quickly. However, while the Indian-Australian actress is busy planning her big day, her fans are busy trying to learn as much about her as possible. We have everything you ever wanted to know right here.
1. She is an Anchor First
Before she was an actress or anything else in her own life, she was a television anchor. Surprisingly, she landed her first anchor job in New York City when she was in her 20s, and she has yet to look back. Most women begin as a model or something else, but she went straight to being an anchor, and she skipped all the other work beforehand.
2. She is in Her 40s
Many are surprised to learn this, but she was born on August 27, 1980. That means she'll celebrate her 42nd birthday in 2022, but many people assume she's in her early 30s. This is not a bad thing for someone in her line of work – or even for anyone in any line of work, if we are being honest. Dandekar was born in Pune, Maharashtra, India.
3. She Did Not Grow Up in India
Another aspect of her life that many people find surprising is that she did not grow up in her native India. She has a sister who is a singer and an actress in the Bollywood industry, but her family spent most of her childhood in both Australia and Africa. We do not know why, though. We do know she's the middle sister, if that is important.
4. She is Getting Married
You know this, though, because we mentioned it. It's time to learn about her fiancé. His name is Farhan Akhtar, and he is also an actor. He's a director and a producer as well. He also sings. He is a lot like her in that he's good at everything, and he doesn't bother pigeonholing himself into one niche aspect of any industry.
5. She Came to New York City First
It was 2001, and she was already in her early 20s. She knew she would be on television, and New York City was the obvious choice for her. She came to the city, she got a job working in television, and she began hosting shows in America. It was her first step into the world of television, and it was a big one for her.
6. She's Getting Married Soon
After nearly four years together, she and her fiancé are getting married sooner rather than later. Their reported wedding date is February 21, 2022, which is in only a few weeks. Her fans are excited to see what her big day look will be, and the couple's closest friends and family are excited to see what their wedding will look like as well as celebrate the love and union of their two loved ones.
7. Their Wedding Will be Intimate
The couple said that due to pandemic issues, they are having a very small, very simple, very intimate wedding with just a few select family and friends in attendance. While we absolutely believe they are doing this because they want to be respectful of the health and well-being of their loved ones, we are also a little curious how many people jumped at the chance to remove all the names from their wedding guest invitation list that they didn't want to invite in the first place now that there is a ready-made excuse to only invite their nearest and dearest? Truth be told – I would have absolutely removed all those people our parents wanted to invite and we felt obligated to invite and I would have spared feelings by blaming Covid and not felt at all bad about it.
8. She is Adorable
She and her fiancé are the cutest, and they make it clear that they are quite happy together. They don't hesitate to share their affection for one another in the simplest and sweetest ways online or when they are simply out and about with one another. They are darling.
9. She is Very Private
It is not an easy task to remain private when you are famous, but she makes it happen. She keeps things to herself when she feels they are too much to share with the world, and she only gives her fans a small glimpse into her personal life. It's a good thing.
10. She is Close to Her Family
Despite the fact that she is focused on her impending wedding date, she is someone who finds the time to spend with her family. She is close to her siblings and her parents, and she makes it very clear that family is of the utmost importance to her at all times.
Tell us what's wrong with this post? How could we improve it? :)
Let us improve this post!