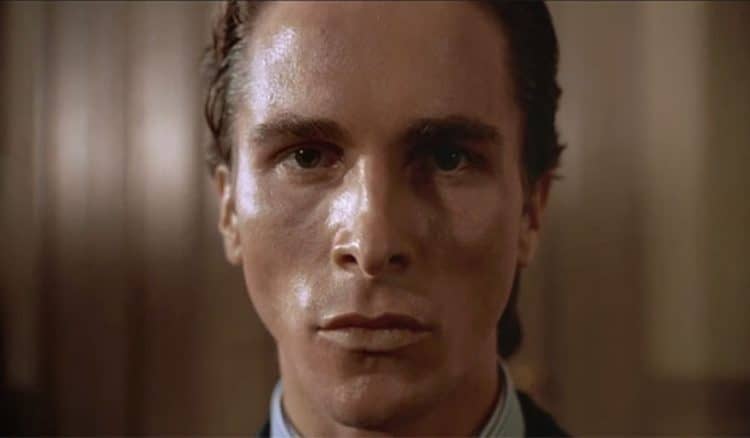 Movie making is not all rosy. It requires a high level of discipline, dedication, and determination from all parties. Even the outstanding Hollywood actors find themselves dismissed from significant roles. At some point, firing an actor is the only choice left for movie directors and producers to make the filming a success. It doesn't matter whether it's a megastar; as long as their presence or demands disrupts the movie, the directors do away with them. Some of the well-known actors have been fired from their roles. However, others have been lucky enough to be reinstated. With all their fame, they hit headlines which leads to speculation about reasons for their release, which is hectic. Check some of the actors who have faced the dismissal.
Ryan Gosling (The Lovely Bones)
Ice cream is a delicacy for many, but if you ask Gosling, he would never have taken too much within a short time. Change of his appearance saw him kicked out of The Lovely Bones roles. He ended up fat and with no job. Gosling assumed how his character should like and transformed himself. The weight he gained would later be the source of him getting fired. He gained the extra pounds by drinking melted ice cream. He was melting Haagen Dazs that he would drink when thirsty. That's why his weight shot from 150 pounds to 210 pounds gaining an extra 60-pounds. Director Peter Jackson, with no alternative, had to let him go.
Natalie Portman (Romeo and Juliet)
Natalie's dream of playing Juliet(Romeo and Juliet) didn't materialize as she got fired from taking the character. She had all the needed requirements for the crew, but something wasn't right. Juliet's role required a thirteen years old girl, and Natalie was a good fit. However, his counterpart Romeo (Leonardo DiCaprio) was twenty-one years. The studio took a step back to assess the situation. Natalie and the directors made a mutual decision that their age difference wasn't good in the eyes of the film industry. Natalie was relieved of the role, and the seventeen years Claire took over Juliet's character.
Samantha Morton (Her 2013)
Actors have the right t complain in case of any misconduct they suffer during filming. Things didn't go well for Samantha. The same day she reported to her directors about being sexually harassed by an actor was the last day she saw the end of her role in Her movie. She had told the said actor to stop, which he continued daily. Left with no other choice, she reported being touched inappropriately by the unknown actor, which the directors didn't take well. That didn't stop her from becoming the 'The Walking Dead' star.
Christian Bale (American Psycho 2000)
American Psycho attracted the famous Leonardo DiCaprio, who was not the original choice. Christian was playing the role of Patrick Bateman in the movie, but Lionsgate switched him for a more prominent name (Leonardo DiCaprio). The director told him to go home he will be called, which didn't happen. Director Mary Harron tried her best to save Christian, which led to her dismissal. Later, Leonardo said the role would not be a good fit for him. Thus, Christian was called back for the part.
Janet Hubert (The Fresh Prince)
Dealing with difficult people will only make the working environment toxic for both of you. Janet and Will Smith didn't see each other eye to eye. Their misunderstanding made her lose the Aunt Viv role. At the time of the movie, she was going through a difficult period as a pregnant woman. She was also in an abusive marriage. Back then, Will Smith had an assumption that Janet hated him, thus making their working relationship unconducive. Later, Will apologized, citing he should have known she was going through a tough time.
Anne Hathaway (Knocked Up 2007)
Anne had a problem with the nudes, which were to be used in the role while giving birth. Though it was not part of her body in real life, it would be hers in the eyes of the fans. And she heard none of it as she rejected the offer. Her stepping out from the movie didn't affect her career. She then proceeded to win an Oscar Award while Katherine Heigl took her intended role in Knocked Up.
Isaiah Washington (Grey's Anatomy)
Despite his significant role in Grey's Anatomy, Washington found himself closing the exit door from the position. He used a gay slur word to portray actor T.K. Knight, which other cast members heard. It became difficult for him to continue with the role when the matter went public. Thus, ABC had to cut him off by refusing to renew his contract. The decision is due to the anti-discrimination policy. Washington has so far apologized for his behavior and said he never directed the slur to Knight.
Charlie Sheen (Two and a Half Men)
According to BBC, Charlie is the highest-paid actor in US television shows. But he could no longer cast in the Two and A Half Men Show. TV executives have come clean as to why firing him could not be avoided. They have confirmed that he was difficult at work and used provoking comments to producers. The studio has cited his firing as after serious consideration. Warner Bros has said that he appears to be very ill as he involves in dangerously self-destructive conduct. He went to a rehabilitation center for drug abuse. After that, he claimed to be drug-free.
Judy Garland (Valley of The Dolls 1967)
Judy was playing a role in the Valley of Death as Helen Lawson. But her flaw was in the bottle. She couldn't stop drinking, which led to her firing from the role and the character. Her termination came when she appeared on the set drunk. However, she carried her costumes which she wears during concerts.
Terrence Howard (Iron Man 2 2010)
Terrence (Lt. Colonel James "Rhodey" Rhodes) in Iron Man 2 lost his role due to behind-the-scenes issues. His collaboration with Marvel Studio did not work. His temper will then sabotage his career as he was challenging to work with. Although Marvel Studio is known for firing actors, Terrence wanted to be in control of everything. Actor's misconduct has seen many lose their roles in prestigious movies. Acting and releasing a viral film is not easy. Check out how the above actors got themselves in trouble which led to them losing casting positions.
Tell us what's wrong with this post? How could we improve it? :)
Let us improve this post!