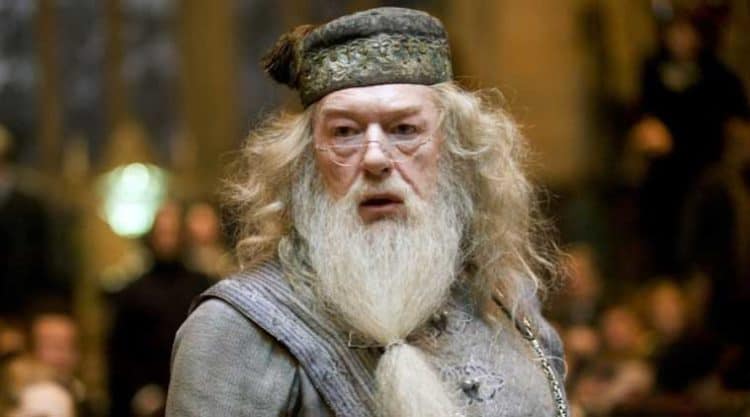 There are many reasons celebrity actors get replaced on TV shows or films. Sometimes, conflicts may occur for chosen characters who then decide to leave. Another reason is some stars disagree with the scripts, or some producers may choose to fire or introduce new characters after failing to get along with the previous casts. A few characters may also experience tough decisions when they have additional projects and decide to leave. Whatever the case, several reasons lead to the replacement of star characters. Let us explore a few celebrities who underwent these changes.
Dynasty: Ana Brenda vs. Daniella Alonso
During the second season Dynasty in Netflix, Ana Brenda acted as Crystal Carrington. However, fans got shocked at the start of the third season when they saw a very different actor named Daniella Alonso replacing Ana's role. Many viewers responded regarding the replacement in that season. After all, The Dynasty show has several occasions where actors got replaced. One example is when the cast Alexis Carrington took three roles since the show began, while another features Celia Machado acting as fake Cristal.
That '70s Show: Lisa Robin Kelly replaced by Christina Moore
That '70s show featured Lisa as Laurie for three consecutive seasons. However, in the mid-third season, Christina replaced her, a move that perplexed the audience. This replacement is a perfect example of a celebrity who left abruptly in the middle of the show. Lisa confessed she struggled with issues related to alcohol addiction and wished to have a different production opportunity. Unfortunately, her addictive problems caused her more trouble. She faced several arrests and charges for misconduct. Regrettably, she passed away in 2013, aged 43-years, because of unidentified drug intoxication.
The Mummy: Rachel Weisz substituted by Maria Bello
The mummy was an excellent horror film that captivated many fans. The movie featured the role of one leading star named Rachel Weisz, playing Evie. During the third sequel, she decided never to act again as Evie, citing several reasons. One reason was that she had just completed her role in "The Brothers Bloom" and scheduled for another movie immediately. So, she had little time to spare. However, rumors show that one crucial reason for her decision to leave was the five-month relocation to China. It appears the movie's director had different opinions, revealing why Weisz rejected the agreed role. The director stated she never wanted to star with a 21-year-old son. All said and done, and Maria Bello later replaced her role.
Riverdale: Charles Melton replacing Ross Butler
As the first season of Riverdale was kicking off, Ross Butler starred as Reggie Mantle. However, active viewers could quickly notice that the cast was different since Charles Melton had replaced him in the second season. The primary reason for Butler's substitution was his busy schedule with "13 Reasons Why," which made it difficult to handle two shows at a go. At least Melton adapted to Butler's role so fast in his version. This action even prompted producers to give him the freedom to act as he deemed comfortable.
The Fresh Prince of Bel-Air: Janet Hubert-Whitten Replaced by Daphne Maxwell Reid
The fresh prince of Bel-Air is a 90s TV series starring Will Smith in a leading role. The other primary character set was Janet Hubert-Whitten, acting Vivian and Will's aunt in this series. Vivian solved many family conflicts, but behind the cameras, things were quite the opposite of her character portrayed in the show. The main disagreement involved relationship issues between the executive and Will Smith. Later, their disputes never improved, and she even confessed she wouldn't cast for the show's reunion, then left the show. Later, Daphne Maxwell replaced her and even formed a great relationship with the other casts.
Harry Potter: Michael Gambon replaces Richard Harris
Richard Harris starred as Albus Dumbledore in the initial Harry Potter movies. He played the headteacher role in Hogwarts in the first two Harry Potter movies aired between 2001 and 2002. Unfortunately, Harris died after being hospitalized with pneumonia, including Hodgkin's disease diagnosis in 2002. Michael Gambon later succeeded him in the other films. Producers had initially planned Ian McKellen to replace his role, but he ended up rejecting it.
Iron Man: Terrence Howard by Don Cheadle
Iron man is an action-packed superhero film released in 2008. This movie probably brought outstanding achievements in the Marvel comics arena. While Terrence was pretty impressive in the first sequel, he didn't stay long enough in the Marvel ventures now that Don Cheadle replaced him in the next sequel. One report showed that Howard was to earn an $8million salary increase, but Robert Downey Jr. earned $7 Million, with Howard receiving only a million. The massive pay cut made him reject his selected role.
All The Money In The World: Kevin Spacey Replaced by Christopher Plummer
Sometimes, personality behaviors portrayed by a renowned star can cause movie-like drama in the real world. Such an unlucky spell fell on Kevin Spacey after his sex scandals went viral, resulting in the director removing him from his film and substituting him with Christopher Plummer instead. The producers had initially invested hard to feature his role in "All The Money In The World" only for the sex scandal to hinder his progress. Eventually, the producers had to recreate complete scenes using Christopher and invested about $10 million into the project. At least, critics appreciated the film without Kevin's role, and it even gained several nominations later.
Crazy Ex-Girlfriend Santino Fontana replaced by Skyler Astin
In this comedy-drama TV series, Santino Fontana played Greg and had a romantic relationship with Rebecca Bunch. However, he was busy with other projects that made him leave the show later during the second season. Surprisingly, producers had intended to summon him up in the season finale, but he was still active with additional projects. So, they chose Skyler Astin instead to play Greg.
The Crown: Claire Foy acting as Olivia Colman
Replacing a star that plates a character doesn't always involve a surprising reason. However, during the first two seasons of The Crown show, Claire Foy displayed exceptional skills playing as Queen Elizabeth II, a role which excited her. Later in the third season, fans saw her role by replaced Olivia Colman since it featured a middle-aged queen. Coleman was also a talented actor and an excellent addition to the show, which made it successful.