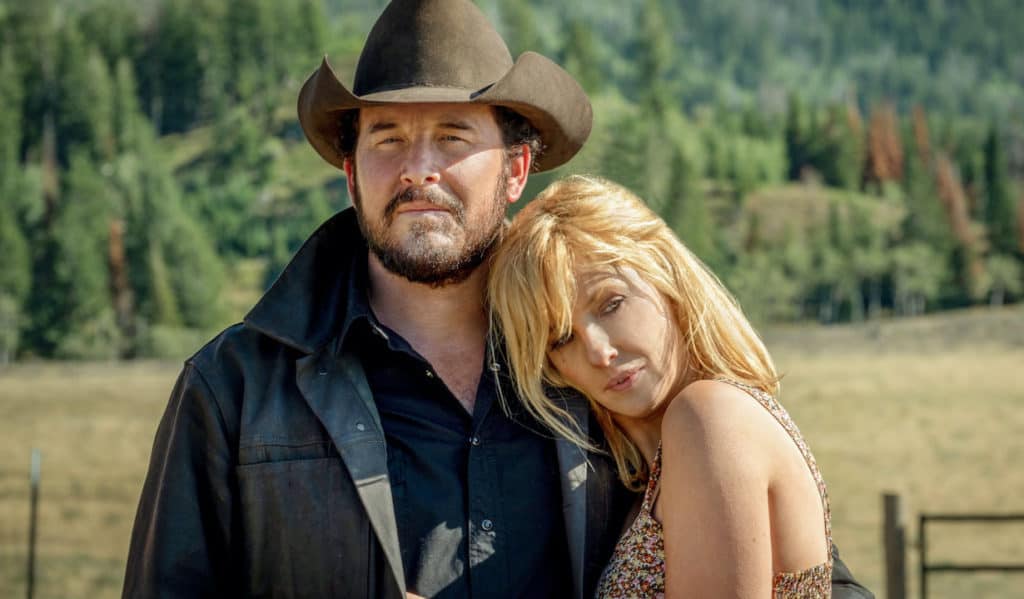 There were a few things that did and didn't happen in the finale of Yellowstone season 4 that people were or weren't expecting, but one thing that's easy to expect is that season 5 is going to be a return to the war between the Dutton's and everyone that's aiming to take what's theirs. So far, things have either been stalled or been defeated since the Dutton's aren't a family to be taken lightly, as they have plenty of allies that are able to help them out. But they have a lot of enemies, as it's been noted throughout the past few seasons. If you're not ready for spoilers then it's time to turn back and watch the episode before moving on, otherwise, it's easy to state that the finale for season 4 kind of crept up as the masterful storytelling has been fun to fall into as the development of certain characters and the way in which the story has gone has continued to be enough to keep a lot of people watching. So far the idea is that there will be a season 5 since to do anything less would be ridiculous, but it's likely that we're going to be waiting for a while.
First off, it's just necessary to congratulate Jimmy on finding his way finally, but it was a tempest that was just ready to explode when he walked into the bunkhouse and announced that he had a fiance, especially with Mia there. But while he might have hemmed and hawed about this and apologized until his breath ran out in the past, Jimmy stood up for himself, as did his fiance since left Mia kind of banged up before Jimmy dragged Mia out the door. There are bound to be those that think that Jimmy is in the wrong for moving on, but let's recall that Mia chose not to stick with him and that Jimmy still had a lot of growing up to do. It's not Jimmy's fault for staying the course and finally finding himself, especially when Mia wasn't willing to be there with him. It's tough to say, but he outgrew Mia in a big way, and she couldn't handle it.
The cool part about this is that Rip and John both made it clear that Jimmy had a place at the ranch no matter if he decided to go back to Texas, as he did. Jimmy found his way, in other words. As for the rest of the bunch, it's business as usual, though Rip did have to remind Beth that running away wasn't an option, which in turn prompted Beth to apologize to her father in her own fashion and state that she was still there for him. Of course, even agreeing to do things John's way wasn't going to tame Beth entirely, as her ability to maneuver around and mess with people's lives is just as strong as ever. It does make a person wonder what's going to happen when Market Equities, which is now denied to Beth since a fuming Caroline made it clear that she knew what Beth had been doing and was about to drop the hammer on her. Of course, Beth just told her to bring it on, and we all know that means that Beth is gearing up to throw a few low blows.
Life is changing in the Yellowstone area, at least in this show, and it's already been seen that Summer and her people are ready and willing to fight for it, but in a manner that the law can't and won't abide. Being handed decades worth of prison time after the judge found her plea deal to be less than sincere, Summer was by all rights freaking out at the prospect of doing hard time in Montana for the better part of her life, and it's fair to think that John might get her out, or that she might end up squealing to get herself out of trouble. Whether this will turn into something or be buried is tough to say, but it's likely that it will continue to build until finally putters out. As for the rest of the story, Beth now has Jamie right where she wants him, since killing his father Garrett Randall was no doubt a stipulation for not ruining Jamie entirely, which Beth has been itching to do for a while now. The thing about Jamie though is that he'll bend to just about anyone that has something on him since it's been established for several seasons now that he's kind of a weakling.
But a surprise that came within the episode was the vision that Kayce had, and the outcome that it might provoke. He clearly stated to Monica that he saw 'the end of us', though it's still not certain if he meant their marriage or the end of his family. Whatever happens, season 5 is going to be something that dedicated viewers won't want to miss.
Tell us what's wrong with this post? How could we improve it? :)
Let us improve this post!