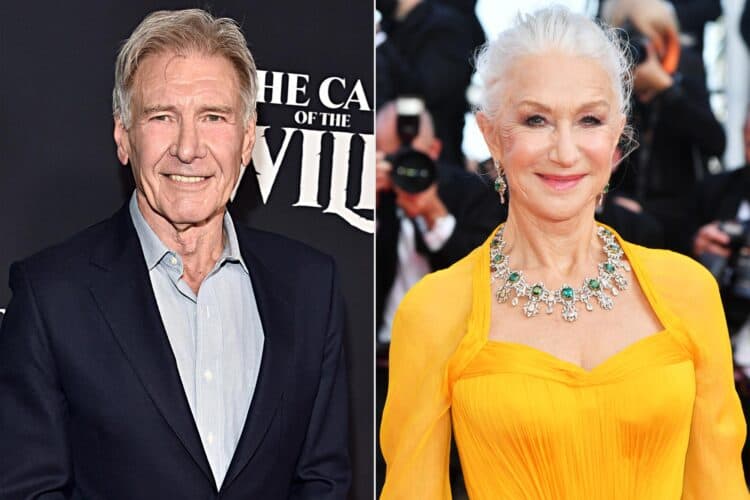 It became very apparent that the Yellowstone prequel, 1883, wasn't going to inspire a second season since the majority of the main characters had died off. That's one reason why it feels more exciting to see the story jump to 1932 during a time when hardships were still plentiful and the future of the Dutton legacy was still up in the air no matter how established they might have been at that time. The idea of bringing Harrison Ford and Helen Mirren into the cast sounds like it could lead to an enticing story, but until we know which parts they'll be taking it's uncertain just how excited we should get as fans. After all, Tom Hanks was in the previous season for a very short time and while it was iconic, especially since his character interacted with the Dutton patriarch, it was still brief and didn't repeat as the season wore on. It's going to be interesting to see how Mirren and Ford will be presented in this coming season since there's still plenty of history to be told about the Dutton's, and it's fair to think that this might be the final prequel season that will lead into Yellowstone.
This season will be dealing with a new generation, so fans will have to get used to a new cast and a new story, but it does feel as though the stage is going to be set, at least in a manner that might be seen as what will lead to the tenuous permanence that has been seen in Yellowstone. There's not much doubt that this will show how the Dutton's and the indigenous tribe will interact and how problems might arise. It's been made clear in the main show how the tribe views the Dutton's and how they view the power the family has held over their property for so long. 1932 could very easily show how the hostilities began, or they could show the continuation of the establishment that the Dutton's had made at that point.
It will be interesting to see how the Dutton's weathered one of the hardest eras in the US though, as in the late 20s to early 30s the general idea in this country was that things were tough just about everywhere, and only so many people managed to avoid the pitfalls that managed to pop up everywhere. Seeing how the Dutton's weathered those years will probably go a long way toward explaining how the current troubles seen in Yellowstone came to be. It's a big hope that Mirren and Ford will be given extensive roles, but it's difficult to think that this will happen since despite the fact that Kevin Costner, who is still a respected actor, is a main character, it's fair to state that Mirren and Ford might come with a hefty price tag. In all fairness, everyone that rounds out the Yellowstone cast are great actors, but Ford and Mirren are no doubt still quite expensive when it comes to procuring their acting talents, which are considerable. It's going to be maddening to think of what parts they'll be playing, but it will be worth it when more is revealed about the coming season.
It has been announced that the show should be arriving by the end of the year, and season 5 of Yellowstone should be coming a little while before that. It would be interesting to think that 1932 could create a link or a key that might have something to do with the current-day Yellowstone, and that it might have a solution, be it good or bad for the Dutton's. One thing is pretty clear about this story, and that's the fact that it is a tale that is close to its terminus, since after all that's happened in the past four seasons, it's fair to think that one way or another, matters are going to be as close to settled by the time the final season is over. This series has already been highly entertaining for something that's based in reality, and it's been the type of show that has surprised a lot of people since personally, I had no interest in it until the time came that I actually watched it.
As of now, many people are anxious to see what will happen and how the story will unfold. So far, the general feeling is that with the two actors listed above, things might get a lot more interesting as the show starts up. Whether 1932 will be able to continue following the finale though is uncertain, but it would be kind of interesting if it could reach its conclusion at the first episode of Yellowstone to close the gap. There's plenty of time to think about what's going to happen and who else will be added to the cast, but so far, Ford and Mirren are a great way to start.
Tell us what's wrong with this post? How could we improve it? :)
Let us improve this post!