Bryan Singer's X-Men: Apocalypse was one of the most anticipated movies of 2016. Although not movie critics' favorite, the movie was a commercial success. It grossed $543.9 million on a $178 million budget. X-Men: Apocalypse became the ninth installment in the X-Men film series since the first film, X-Men, was released on July 14, 2000.
Despite its flaws and drawbacks, X-Men: Apocalypse helped introduce more characters from Marvel Comics. Unarguably, the film was packed with a star-studded cast. Remembering one of Bryan Singer's classics, these are the top X-Men: Apocalypse cast and their roles.
James McAvoy as Professor Charles Xavier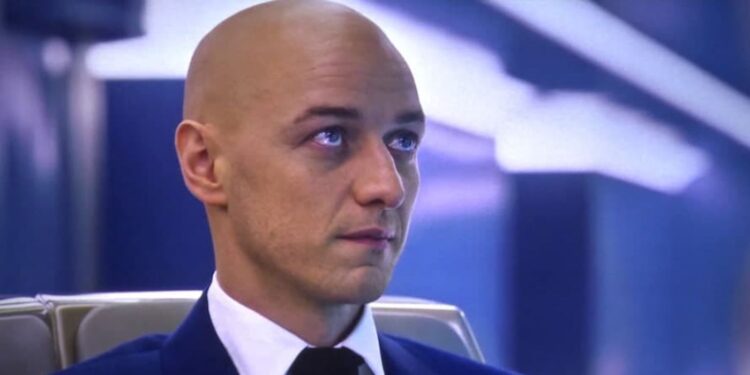 As far as the X-Men franchise goes, Professor Charles Xavier is its most important character. He's the movie's main protagonist and has telepathy superpowers, making him one of the most powerful mutants in the fictional world. As a pacifist, Professor Xavier is always on the right side of history. He's founded a school for mutants, Xavier's School for Gifted Youngsters, to help train young mutants to control and use their powers for good.
Unsurprisingly, James McAvoy, known for his superb acting talents, reprised his role as Professor Charles Xavier. He had to shave his head to portray the bald professor. Before his casting, McAvoy starred in several big-budget box-office hit films. These include The Chronicles of Narnia: The Lion, the Witch and the Wardrobe (2005), The Last King of Scotland (2006), Becoming Jane (2007), Atonement (2007), and Victor Frankenstein (2015).
Michael Fassbender as Erik Lehnsherr/Magneto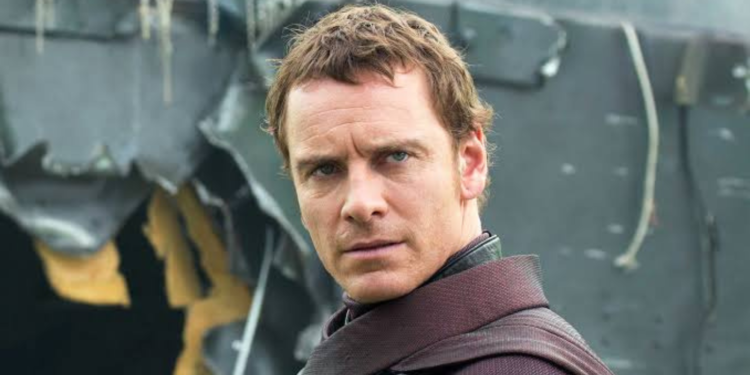 Michael Fassbender also reprises his role as Erik Lehnsherr and Magneto. The character is often the antihero of the X-Men franchise. Although he and Professor Xavier used to be best friends, they still have mutual respect for one another. In X-Men: Apocalypse, he first joins forces with En Sabah Nur (Apocalypse) before switching sides to save the world.
Besides reprising his role, Fassbender has starred in several other top-rated movies in the past. He made his debut playing Stelios in Zack Snyder's 300 (2007), Inglourious Basterds (2009), Centurion (2010), Jonah Hex (2010), Prometheus (2012), 12 Years a Slave (2013), Macbeth (2015), and Steve Jobs (2015).
Jennifer Lawrence as Raven/Mystique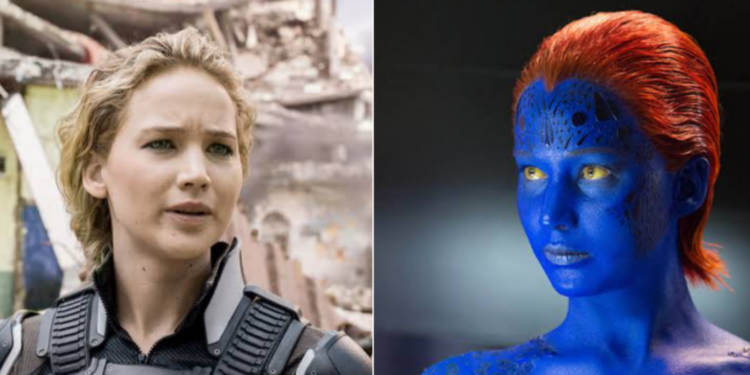 Although often known as a supervillain, in X-Men: Apocalypse, Mystique plays the superhero alongside Professor Xavier. Mystique is renowned for her shapeshifting super abilities. Jennifer Lawrence, who initially played the character in X-Men: First Class (2011), reprises the role. Lawrence has had a successful and eventful decade prior to X-Men: Apocalypse (2016). She starred in all four of The Hunger Games films as its main protagonist, Katniss Everdeen. She also played Rosalyn Rosenfeld in American Hustle (2013), Serena Pemberton in Serena (2014), and Joy Mangano in Joy (2015).
Oscar Isaac as En Sabah Nur/Apocalypse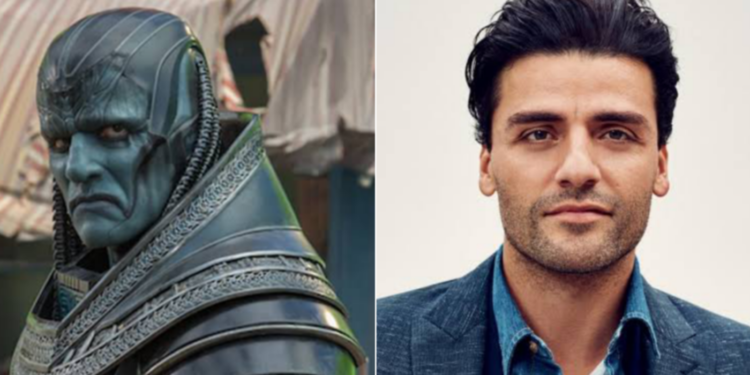 En Sabah Nur (Apocalypse) was the main supervillain/antagonist in X-Men: Apocalypse. The character was an ancient mutant who believed himself to be a god. As such, he believes it's his duty to cleanse the earth and create a new world from its ashes. Actor Oscar Isaac was cast as the character and in hindsight, he regretted accepting the X-Men: Apocalypse role. This was because he had to spend hours on extensive make-up and prosthetics, then wearing a heavy suit that left him sweating.
With the noise made by the rubber suit, Isaac had to dub all of his lines. He had to be rushed into a cooling tent between takes to keep his cool and sane. Before Isaac was chosen for the role, producers had initially considered Idris Elba and Tom Hardy. A year before playing Apocalypse, Oscar Isaac played Poe Dameron in Star Wars: The Force Awakens (2015). His other notable works before 2016 were Body of Lies (2008), Robin Hood (2010), Drive (2011), The Bourne Legacy (2012), and Ex Machina (2015).
Nicholas Hoult as Hank McCoy/Beast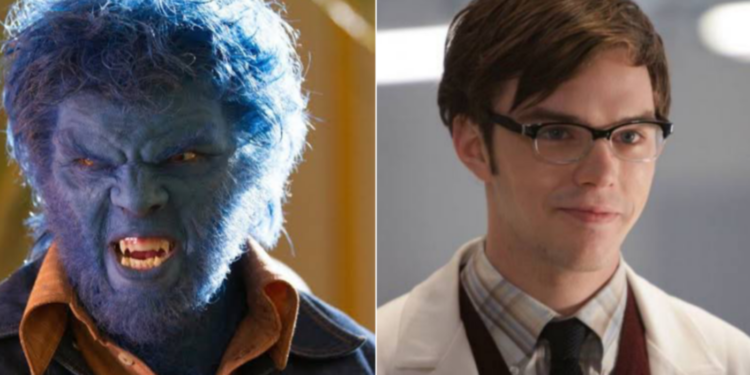 Nicholas Hoult reprised his role as Hank McCoy and Beast. The mutant is a teacher at Professor Xavier's mutant school and close friends with the professor. Besides his superhuman super abilities, Hank McCoy has a genius-level intellect. He helped young mutants build inventions and was the one who helped build the X-Jet. Although playing the character was Hoult's biggest role before X-Men: First Class (2010), he played Eusebios a year before in Clash of the Titans (2010). He also starred in Jack the Giant Slayer (2013) and Mad Max: Fury Road (2015).
Sophie Turner as Jean Grey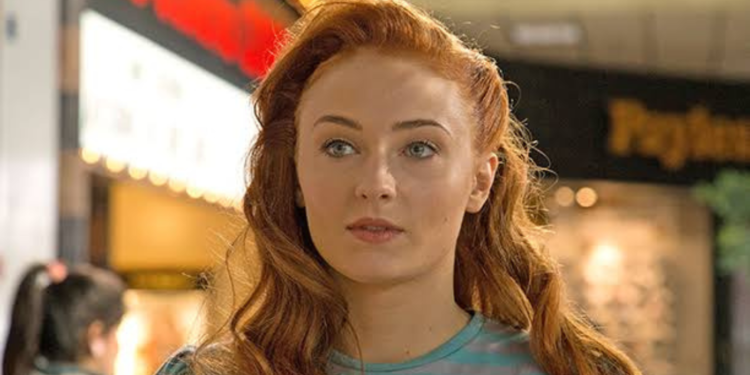 Jean Grey is arguably the strongest mutant in the X-Men world. She has both telepathic and telekinetic superpowers. Sophie Turner is the first actress to portray the character as a teenager – a role often portrayed by Famke Janssen (adult Jean Grey). Actress Daisy Ridley was actively looking to play the part before it was given to Turner. The delay in casting Turner was to work on scheduling conflicts with HBO's Game of Thrones showrunners. Interestingly, several other actresses were also considered for the role; they include Margot Robbie, Chloë Grace Moretz, Saoirse Ronan, Elle Fanning, Hailee Steinfeld, Grace Caroline Currey, and Lily Collins.
Rose Byrne as Moira MacTaggert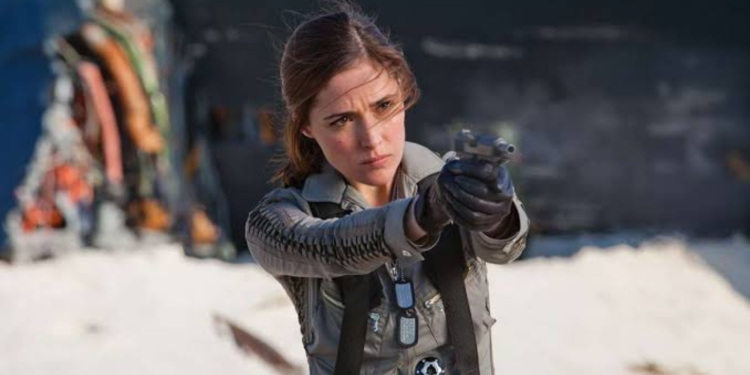 Rose Byrne reprised her role as Moira MacTaggert. She played Professor Xavier's love interest in X-Men: First Class (2011), who was a CIA operative. With Professor Xavier removing memories of himself and the X-Men from her, Moira and the Professor were more or less strangers in X-Men: Apocalypse. Byrne has starred in several popular movies before reprising her role in X-Men: Apocalypse. Some of her films include Troy (2004), Marie Antoinette (2006), Insidious (2010), Bridesmaids (2011), The Internship (2013), The Turning (2013), and Annie (2014).
Tye Sheridan as Scott Summers/Cyclops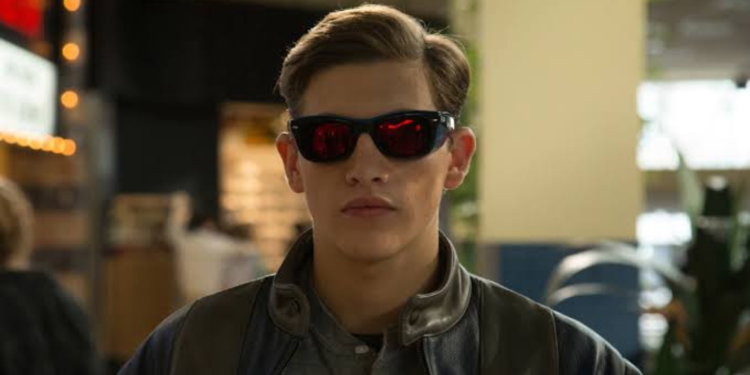 Tye Sheridan joined the X-Men cast in X-Men: Apocalypse, playing Scott Summers/Cyclops. The character's superpower is shooting destructive optic beams from his eyes. Scott always wears special sunglasses to protect his eyes. Cyclops is also Havok's younger brother. The role was first offered to actor Taron Egerton, who turned it down.
Several other actors were considered before Sheridan was chosen. These include Ben Hardy, Timothée Chalamet, Logan Lerman, Jamie Blackley, Josh Hutcherson, Jesse Plemons, Charlie Rowe, Jesse Plemons, and Dylan O'Brien. Before his role, Sheridan starred in The Tree of Life (2011) and Scouts Guide to the Zombie Apocalypse (2015).
Evan Peters as Peter Maximoff/Quicksilver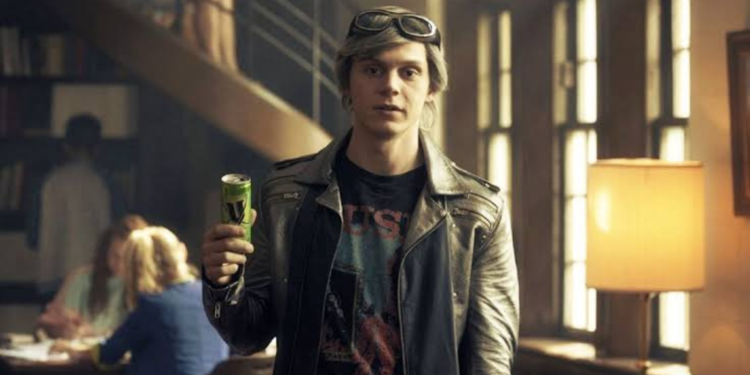 Evan Peters also reprised his role as Peter Maximoff/Quicksilver from X-Men: Days of Future Past (2014). At the end of X-Men: Apocalypse, Peter Maximoff is revealed to be the son of Magneto. The character has hypersonic speed. Before his appearance in the film, Evan Peters starred in An American Crime (2007), Kick-Ass (2010), The Good Doctor (2011), The Lazarus Effect (2015), and Elvis & Nixon (2016).
Alexandra Shipp as Ororo Munroe/Storm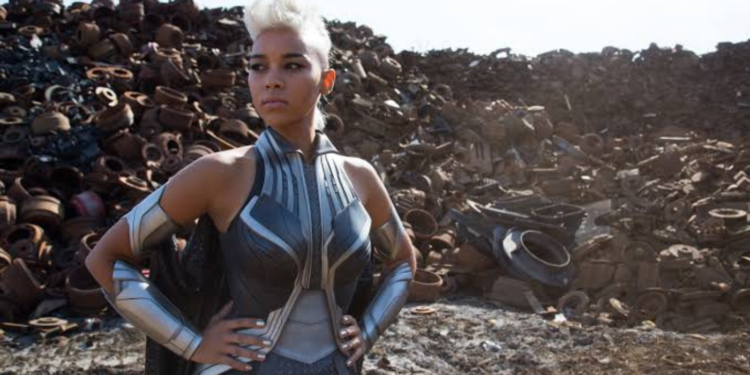 In X-Men: Apocalypse, Ororo Munroe/Storm is a supervillain. She's one of En Sabah Nur's Four Horsemen who wages war against humanity and the world. Although Alexandra Shipp was cast in the role, Zendaya and Amber Stevens West were initially considered for the X-Men: Apocalypse role. Shipp had to shave a part of her hair to sport the character's Mohawk. X-Men: Apocalypse was Shipp's third feature film. She played Valentina in Alvin and the Chipmunks: The Squeakquel (2009) and Kimberly Woodruff in Straight Outta Compton (2015).
Olivia Munn as Elizabeth Braddock/Psylocke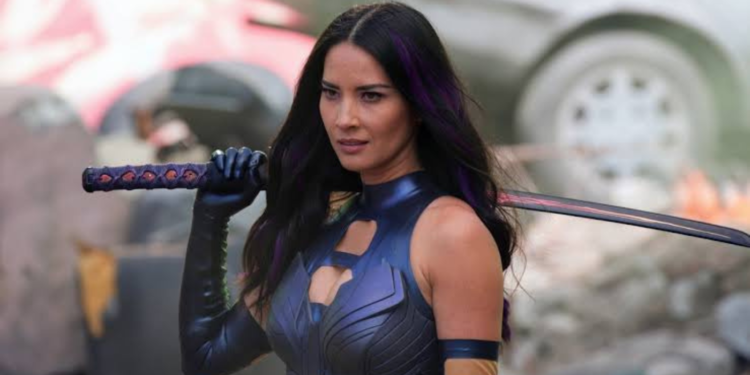 Actress Olivia Munn had to practice sword fighting to perform stunts for her character Psylocke. The character was one of X-Men: Apocalypse's antagonists and is known for psionic abilities. Prior to the movie, Munn starred in Iron Man 2 (2010), Magic Mike (2012), Deliver Us from Evil (2014), Mortdecai (2015), and Ride Along 2 (2016).
Ben Hardy as Angel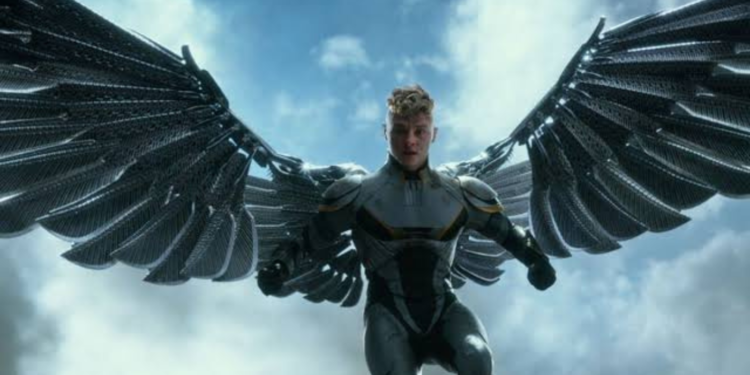 Although Bryan Singer didn't think Ben Hardy was a right fit to play Scott Summers/Cyclops, he cast him as Angel in X-Men: Apocalypse instead. Angel was one of the Four Horsemen working with En Sabah Nur. After Nightcrawler teleports Xavier and his mutants away from the plane, Angel dies as it crashes. To get him prepared for the role, Hardy had to practice indoor skydiving. Although he had achieved success in television playing Peter Beale in EastEnders (2013–2015), X-Men: Apocalypse was Ben Hardy's feature film debut.