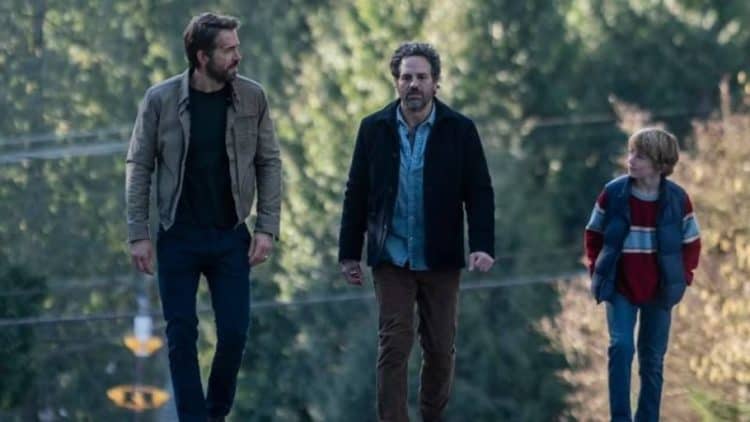 Netflix has been on a roll with its movie releases. The company has been producing original movies that consist of inventive storylines and feature the biggest names in Hollywood. We won't ever have to worry about running out of content to watch at this rate. It seems as if showrunners and actors have been scrambling to ink multiyear deals with the media streaming giant, and it certainly feels as if we haven't seen the last of them yet. Another Netflix original to look forward to is The Adam Project. The science fiction film boasts of an all-star cast and an adventure-filled journey unlike any other. Here are five reasons why we're watching the film:
5. It's been a long time coming
The script of the film has been written and developed by T.S. Nowlin (The Maze Runner) way back in 2012. It was originally called "Our Name Is Adam", and was supposed to star Tom Cruise (Edge of Tomorrow) as the main protagonist. The project was set aside until it was picked up again in mid-2020, and the rest is history. The revival of the project now has Shawn Levy (Night at the Museum) at the helm of its ship as director. Levy is no stranger to the science fiction genre, serving as the executive producer of the massively successful Netflix science fiction horror drama series, Stranger Things. It also helps that both Levy and Reynolds have already worked together in the past. This collaborative working relationship works to both them and the film's advantage. Viewers are in for another wild ride.
4. There is more to the action-packed storyline
The film follows the journey of a man named Adam Reed, portrayed by Ryan Reynolds (Free Guy), who travels back in time to team up with his younger self, portrayed by newcomer Walker Scobell, to confront their late father, Louis, portrayed by Mark Ruffalo (The Avengers), and save the future. This is not a typical science fiction film wherein protagonists are given limited time to save the world by fighting off aliens and other supernatural creatures. The film explores one man's past and future, and how they can work together to seek answers to long-standing questions. Reynolds also mentioned in an interview that the film is a "very personal story" with a lot of heart and soul to it.
3. We can't wait to see the chemistry between the cast members
Reynolds has been killing it in the field of movie production alongside acting. He is very hands-on in all his ventures and makes it a point to leave his unique mark in every character he portrays. This film is no exception, especially since he will be starring alongside a number of notable actors, who we are very much looking forward to witnessing Reynolds share the screen with. Aside from Scobell and Ruffalo, the film also stars Jennifer Garner (Yes Day), Zoe Saldaña (Guardians of the Galaxy), Catherine Keener (Capote), and Alex Mallari Jr. (Ginny & Georgia). Combine this all-star cast and an adventure that transcends time and space, and you've got yourself a riot of a film that still manages to sneak its way in and tug on viewers' heartstrings.
2. A dash of humor goes a long way
The three-minute trailer already got us laughing at the film's witty punchlines and the characters' silly antics. This adds a refreshing take on the science fiction genre, which is usually more on the dramatic and serious side. Reynolds is a natural born comedian with a flair for the extraordinary. His films usually contain the quirkiest of storylines, and this one is no different. We have witnessed Reynolds portray the roles of a wisecracking mercenary turned superhero in Deadpool, and a Non-Player character in a chaotic video game in Free City in the recent years. This time around, we can see Reynolds take on a more sentimental character who accidentally time travels and ends up working with his younger self to save the world and heal some of their emotional baggage in the process, all without straying away from Reynolds' comedic side a lot of us have grown enamored to.
1. The film serves as a reunion of sorts
Fans of the early 2000's romantic comedy, 13 Going on 30, should be thrilled to see Garner and Ruffalo working together again in the film. What's even better is that the two actors portray the roles of an onscreen husband and wife. Ruffalo's character may have already passed on in the storyline, but this does not mean that we can't look forward to some intimate flashback scenes, or possibly some kind of reunion scenes since the premise of the film revolves around time travel. This is a reunion project we never knew we needed, and one that opens a Pandora's Box of nostalgic memories from decades ago. The film's entire ensemble is composed of acclaimed and well-loved actors, seeing Garner and Ruffalo create some onscreen magic once again is just the cherry on top.