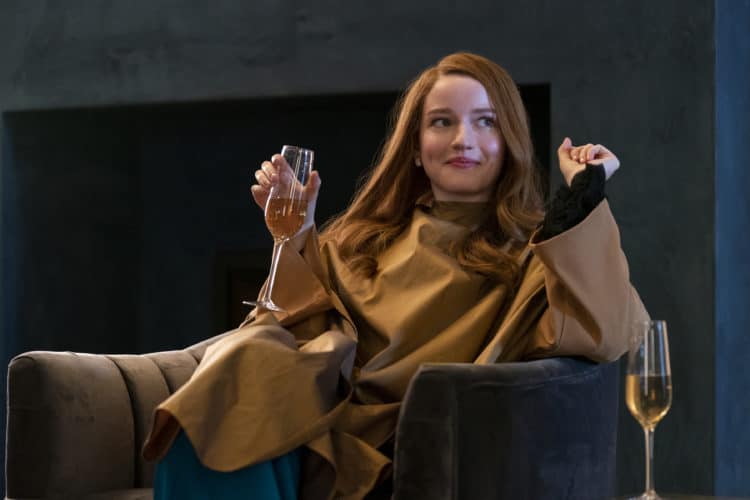 Who isn't a sucker for thrilling and unbelievable con stories? The Netflix series, Inventing Anna, followed the controversial story of Anna Delvey, a fake German heiress who scammed her way through New York City's elite. The series was based on the sensational article written by Jessica Pressler. It was a story that was too good to be true yet every word of it was based on real-life events. How could a woman of modest background be able to dupe society's finest? We live in a world where people are easily blinded by the glitz and glamour. If you attach a monetary value to everything, you can easily end up getting the short end of the stick. Here are five reasons why we're hooked on the series:
5. Anna Delvey is such a complex character
Anna's real name was discovered to be Anna Sorokin, who was born in Russia and migrated to Germany at a young age. In short, she was in no way close to being a German heiress. Anna was an ambitious young lady who always wanted more out of life. She was willing to hustle her way through anything and anyone, as long as this got her closer to her goal. This unpredictability made Anna's next move almost impossible to read. Even though she ended up getting convicted of theft and grand larceny, she still does not seem to feel any remorse for her past actions. Anna is one tough cookie to crack, and one that won't go down without a fight.
4. Everything that Shonda Rhimes touches turns into gold
The grass is always greener in Shondaland. Highly-acclaimed showrunner, Shonda Rhimes definitely knows how to spot an opportunity when she sees one. Rhimes is most known for developing hit female-oriented shows, such as Grey's Anatomy, Scandal, and How to Get Away with Murder, and this time is no different. Rhimes took a fascination to Anna's story after coming across the article written about her. Before we knew it, the series was already in the works. Rhimes was ready involved in the behind-the-scenes action, and even took time to visit Anna while she was incarcerated in Rikers Island. These efforts were not done in vain, as it gave life to one another memorable Shondaland series.
3. The series' cast members really delivered
The entertainment industry has stumbled on a gem of an actress that is Julia Garner (Ozark), who was gave a spot-on portrayal of Anna. Garner went above and beyond to land Anna's unique accent. The confusing accent also added to the overall characterization of the fraudster that Anna really was. Another key character in the series was investigative journalist, Vivian Ward, portrayed by Anna Chlumsky (Veep), who was loosely based on Pressler. In each episode, Vivian was seen interviewing people who have been victimized by Anna. This step-by-step unveiling process made us get to know Anna from different perspectives and made the entire series come full circle.
2. There is still a story to be told
There is no stopping Anna anytime soon. She may have served a shorter sentence because of good conduct (believe it or not!), but it looks like we haven't heard the last of her yet. Just a few months after her release, Anna has found herself inside the four walls of a cell once again. She was detained in an ICE facility for overstaying her visa, and is still awaiting news on her deportation. Anna is a sucker for attention, and this new ordeal might just be a temporary setback of another grand plan she has conceived inside her head. People have called her a sociopath and a threat to society, but the real question is, will we ever get to know the real Anna? Time will only tell.
1. There are important life lessons to be picked up from the show
The world that Anna aspired was the very one that would stab her in the back and leave her alone in a cold and depressing prison cell. Her story is a one that deserves to be told, and a warning about the consequences of biting off more than one can chew. Anna was never contented on the life she had and was always seeking for something grander. This type of attitude becomes detrimental in the long run, and just leaves a person feeling unsatisfied and lonely. Anna had the wits and attitude to make it big. The only problem was that she did not want to begin from the bottom up. Get rich quick schemes only sound appealing at the beginning. The end result almost always ends up in flames.