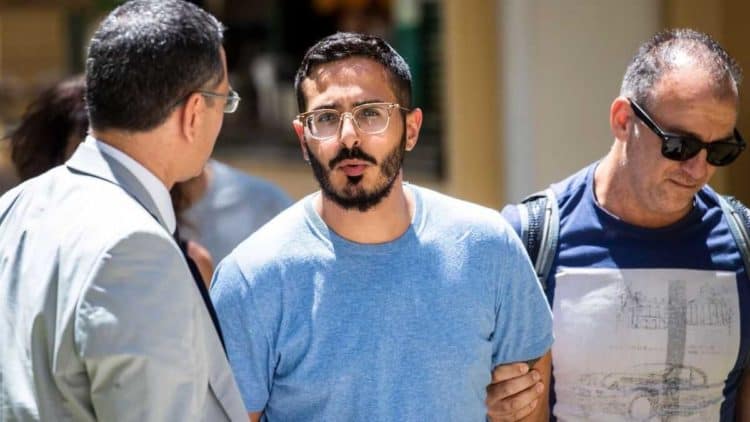 Finding Mr. Right in the 21st century can be a daunting task. Digitalization and the bots have taken over our lives and made almost every aspect of it have a virtual counterpart, and dating is no exception. The rise of the different dating apps could feel overwhelming, even for the most experienced dater. When did the search for true love become so complicated? This craze for finding true love is further magnified in the various reality dating shows that glorify the search for happily ever after. These shows' concepts become more unique and even crazier as the years go by, yet we still find ourselves hooked on them. The Netflix documentary, The Tinder Swindler, reminds us that there is more than meets the eye when it comes to modern-day dating. It chronicled the bizarre and shocking tale of Simon Leviev, a serial scammer who posed as a billionaire and heir to a diamond empire on the popular dating app, Tinder. Simon victimized numerous women by managing to steal more than a million dollars from all of them to fund his outrageous lifestyle. The prince charming they all thought would change their lives for the better turned out to be a frog who quickly turned into their worst nightmare. Here are five life lessons we picked up from the documentary:
5. Looks can be deceiving
Simon Leviev turned out to be Shimon Hayut in real-life, an Israeli con-man who was wanted for fraud in several countries. He lured women by his flashy Tinder profile and romantic gestures that involved private plane rides, luxury hotel getaways, and high-end restaurant meals. Simon swept his victims off their feet through his lavishness. He acted like this big shot businessman who led such a busy life, but who still made time to get to know the woman he was interested in. Almost all of his victims followed accepted Simon's invitation to travel with him just right after their first meeting. The rule of thumb is, if it seems too good to be true, then it probably is.
4. A background check never hurt anybody
All the women who Simon defrauded believed every word he said without conducting even the most minor of due diligence. When you meet a stranger online, it is only normal to do a quick check on the person by scrolling through their social media accounts. These measures allow you to see if you happen to have common friends, or if the identity he/she posted on the dating website was somehow aligned with his/her social media accounts. Simon introduced himself to be the son of Lev Leviev, a famous diamond mogul. A quick Google search on the family and children of Lev Leviev might have shown that he did not have a son named Simon. It's okay to have your guard up when you are still in the getting to know stage. Do not allow a person to manipulate you through flowery words and grand gestures.
3. Trust must be earned
Dating should not be seen as a sprinting competition. It is more like a marathon that allows both parties to test their compatibility. Simon took advantage of women by making them fall in love with him before holding them hostage to his problems and sudden financial needs. Consistency and trust are the foundations to a successful relationship. Simon waited until he knew that he got his victim wrapped around his finger already before he took advantage of her. The women were too easily trusting of him, and even went to great extents, such as sending him their life savings, maxing out credit card limits, and even taking out hefty loans to sustain his financial needs. Relationships must not be viewed with rose-colored glasses. Always be level-headed enough to acknowledge when enough is enough and learn how to say no, especially when your own value or safety are already being compromised.
2. Do not ignore the red flags
Who does not want a happy ending? The women who fell prey to Simon's vicious acts were hopeless romantics who thought that they met the man they would eventually settle down with. They blatantly ignored the red flags that was already present during the start of their relationship, and just went along with Simon's antics, no matter how outrageous they were. Someone who is truly in love with you will always have your best intentions at heart. They will not make you do things against your will, or ask favors that can get you in trouble. Simon is a spineless and overly ambitious narcissist, who cared about his own well-being above anything else. Women must leave some benefit for doubt while still getting to know someone, and should never go above and beyond just to satisfy another person's needs.
1. Know your self-worth
Simon's victims were able to work together to get him captured, albeit momentarily, and banned from using Tinder ever again. This collective effort of small wins created this awareness that has stained Simon's identity for life. He may be roaming free and still living a luxurious lifestyle, but his heinous acts have already been revealed to the whole world. It's not going to be easy scamming other people anymore. Simon's victims may never be able to take back the trauma that Simon brought into their lives, but they can use this experience as fuel to start anew and come back stronger. We should always be reminded of our self-worth, especially when it comes to dating. We deserve a partner who will treat us with love and respect above anything else. As the saying goes, "Your value does not decrease based on someone's inability to see your worth."
Tell us what's wrong with this post? How could we improve it? :)
Let us improve this post!