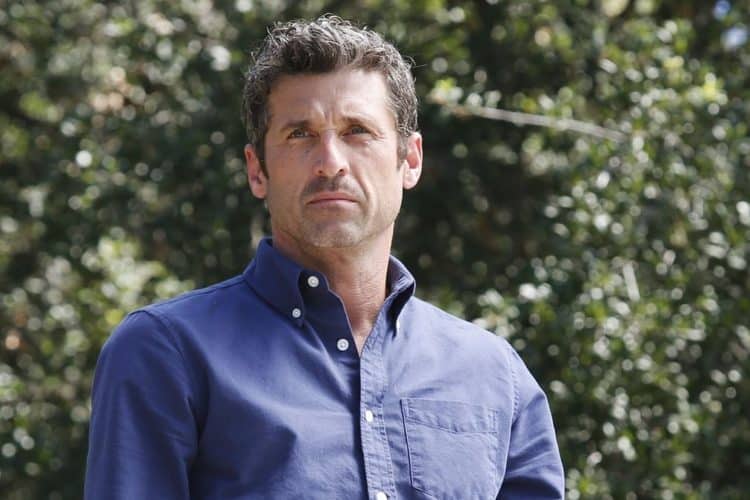 Grey's Anatomy has been one of the most popular shows on TV for the last 15 years. While it's true that lots of people tune in for the hospital drama, that isn't the only thing that has kept viewers coming back time and time again. Romantic relationships have played a very important role throughout the series. In actuality, Grey's has given us some of the best TV couples of the last decade. While many of the relationships on the show have crashed and burned before our eyes (sometimes more than once), Grey's Anatomy always finds a way to put together a great love story. Continue reading to see the 10 best couples in Grey's Anatomy history.
10. Owen and Cristina
If you've been a Grey's Anatomy fan for a while, then you'll definitely remember the days when Sandra Oh was part of the cast. Her character, Cristina Yang, was a major figure for the first half of the show's run. Although she is best known for being Meredith's bestie and her being incredibly dedicated to her job, Cristina also found time to fall in love. She had more than one relationship during her time on the show, but her marriage to Dr. Owen Hunt is probably the most memorable. The two didn't meet under the best circumstances (Owen came to Cristina's rescue when she was stabbed by a fallen icicle), but once they got to know each other there was a clear connection.
Owen and Cristina even got married, although that wasn't the best decision and they ended up getting divorced. Still, they were a cute couple while they lasted.
9. Tom and Amelia
Dr. Tom Koracick was known for being a wise guy who had almost no tolerance for other people. However, he definitely met his match in Amelia Shepherd. What started off as a mentor/mentee relationship eventually blossomed into something more. The two shared a natural chemistry which makes sense considering the fact that they're so similar. At the same time, however, they may have been a little too similar. As a result, it was somewhat obvious that Tom and Amelia were never going to end up together in the long run, their witty and sarcastic relationship was always entertaining.
8. Arizona and Callie
At this point in the series, Arizona and Callie's characters have become distant memories. However, there was a time when they were the hottest couple on the show. The pair met at a bar and shared a sweet moment in the bathroom. Initially, their relationship got off to a great start but like couples in real life, they hit some speed bumps. A major issue was the fact that Callie wanted kids and Arizona didn't. This caused them to break up temporarily, but Arizona eventually changed her mind.
Callie and Arizona tied the knot during season seven, but as with many of the other couples on the show, they didn't get a happy ending. The two divorced in season 11.
7. Teddy and Tom
There are some people who couldn't stand Teddy and Tom's relationship, but I actually think it was one of the show's best. In fact, I'd pick Teddy and Tom over Teddy and Owen any day. Of course, Teddy and Owen's relationship makes more sense on paper, but Teddy and Tom shared a special connection. Teddy had a way of bringing out Tom's softer side, and she seemed to genuinely like him for him. Additionally, their chemistry was impossible to ignore and their relationship was pretty healthy (for the most part). That said, it's easy to see why the writers chose not to keep them together, but it would've been cool if they could've made it work.
6. Alex and Izzie
Izzie Stevens was a Grey's Anatomy OG who was a main character for the first six seasons. When she first met Alex Karev, she wasn't even thinking about him as a potential partner. However, his charm eventually got to her and the two became an item. Through their relationship, viewers got to see a different side of Alex who became much more patient and compassionate thanks to Izzie. The couple got married during the show's 100th episode, and it seemed like their romance was here to stay. Needless to say, fans were beyond disappointed when Alex and Izzie divorced in season six. Fans were dealt another blow when Izzie's character was written out of the show that same season.
Even though Izzie never appeared on the show again, the two still managed to get a happy ending. During 16, it was revealed that Alex and Izzie got back together after he'd learned that she'd given birth to twins using his sperm. Obviously, this plot twist didn't make much sense, but it was nice to see one of the show's best couples rekindle their romance.
5. Richard and Catherine
Richard and Catherine's relationship definitely started under questionable circumstances. For that reason, there are lots of viewers who still don't like them together. Richard was still married to his first wife, Adele, when Catherine began developing feelings for him. To make the situation even messier, Adele was struggling with Alzheimer's and no longer remembered him. Once he realized that Adele had started a relationship with a new man, he felt comfortable starting something new with Catherine.
Richard and Catherine got married during the season 11 finale and it's been an interesting journey ever since. Not only do their personalities balance each other out nicely, but they're also proof that it's never too late to find love. They've gone through their fair share of ups and downs since they got together, but they always manage to work through their obstacles.
4. Miranda And Ben
Outside of Meredith and Dr. Webber, Miranda Bailey is the only cast member who has been on the show since season one. When the show started, she was married to a man named Tucker. After years of trying to have children, Miranda eventually gives birth to their son, Tuck. Unfortunately, however, Miranda and Tucker's relationship eventually deteriorated due to the fact that she spent way more time at work than she did at home. However, it didn't take Miranda long to find love again.
She started dating an anesthesiologist at the hospital named Ben Warren and they eventually got married. As a couple Ben and Miranda may not get the most screen time, but they have the most stable (and realistic) relationship on the show.
3. Link and Amelia
When Atticus "Link" Lincoln joined the show during season 15, it was only a matter of time before he became someone's love interest. Not only is Link good-looking, but he has a great personality. Amelia Shepherd may not have been the person that viewers would have initially matched him with, but it turns out they've made a pretty good match. Link brings out Amelia's loving and nurturing side and she helps keep him grounded. On top of that, they make great parents.
Unfortunately, however, it looks like Link and Amelia don't want the same things out of life so they probably won't end up being a long-term fit. Even if they do decide to go their separate ways for good, they'll go down in history as one of the show's most memorable couples.
2. Meredith and Derek
Meredith and Derek had one of the most legendary relationships in Grey's Anatomy history. They were truly a match made in TV heaven and they were at the center of some of the show's happiest — and saddest — moments. In addition to connecting on a personal level, they also shared the same ambition for their careers which added an extra layer of understanding to their relationship. For a while, it seemed like their relationship would last forever, but the writers had other plans. Derek was killed off in season 11. Although Meredith has had a few romances here and there, she hasn't been serious any anyone since Derek's death. There are a lot of people who are hoping that won't be the case for much longer, though.
1. Alex and Jo
Alex and Izzie certainly made a great couple, but there was always something magical about Alex and Jo. Their love story may not have been the smoothest, but the love they shared was always unconditional. They always accepted each other's flaws and provided a consistent support system when neither of them had anyone else. From what we saw, it appeared that Jo genuinely inspired Alex to be a better person without ever making him feel like he had to be. The type of love they shared is something that a lot of people want for themselves in real life.
Most fans would probably agree that it was pretty gut-wrenching when Alex randomly decided to leave Jo to get back with Izzie. Had Justin Chambers not decided to leave the show, I'd like to think that he and Jo would still be together. Hopefully, the writers will cook up another great love story for Jo, but the truth is that no matter who she's with next, it probably won't compare to what she had with Alex.