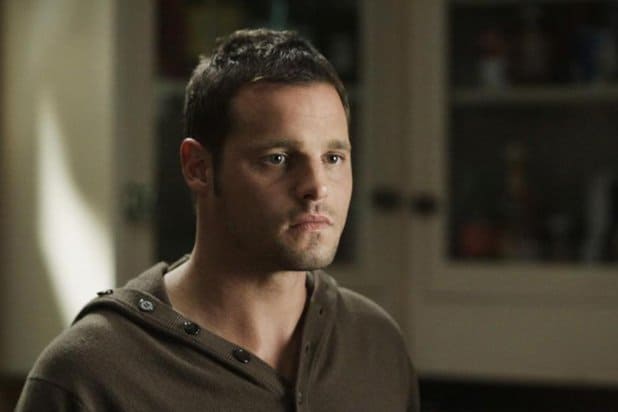 Many people admire the stars of film and television for their incredible acting abilities alone. Some of these stars boast talents in a number of fields. For a rare few, it seems as though they have it all. One of these stars is the highly popular Justin Chambers, best known for his portrayal of Dr. Alex Karev on Grey's Anatomy. He is even praised by his fellow stars for having the type of suave, nonchalant talent that actors aspire to exude.
Chambers quickly became a fan-favorite on Grey's Anatomy. His popularity was cemented recently when he won the People's Choice Award for Best Dramatic TV Actor. Despite his popularity, many people only know him as a talented actor. In reality, his personal life is just as entertaining as the characters he portrays on screen. Here are five of the most interesting facts about one of television's most popular actors, Justin Chambers.
5. He has a large and happy family
Everyone knows that a career in entertainment can make it difficult to maintain a relationship. Somehow, despite his fame, Chambers has been happily married for well over a decade. He married model Keisha Chambers in 1993 and began building a family shortly after. Today, the couple has five children: Isabella, twins Maya and Kaila, Eva, and Jackson. It is always inspiring to see a family whose bond is stronger than the pressures of the entertainment industry.
4. He is very spiritual
While many actors live a life of glamour, not every star is focused on material wealth. Some, like Chambers, have interests of a higher nature. He has stated in the past that he is "obsessed" with the Book of Revelations. In addition, his spirituality has led him to do a great deal of good for those in need.
Most notably, Chambers is involved with the Pentecostal Christian Church's Dream Center. This is a non-profit which provides a wide range of services including counselling and shelter for people in need.
3. Justin Chambers Net Worth
Grey's Anatomy is one of the most successful, longest running shows on television today. It should come as no surprise, then, that one of the show's most popular actors has earned a considerable income over the years. His net worth in 2017 is estimated to be approximately $4 million. This impressive sum has been earned largely through his role on Grey's Anatomy, although he has also appeared in quite a few other shows and films.
2. He is very mindful of his health
Chambers has earned a reputation as a person who takes his health and wellness very seriously. Partly, this is simply because he wants to stay fit, energetic, and healthy. To do this, he practices hot yoga.
The other reason for his concern with his health is that he has suffered some serious issues in the past. In 2008, he was forced to check into LA's UCLA Medical Center because he was only sleeping two hours a week. Having such a debilitating bout of exhaustion is enough to make anyone pay more attention to their health.
1. He is a highly successful model
The vast majority of Chambers' fans know him for his extremely entertaining work on television and film. However, he has a modeling career that has seen amazing success as well. After being spotted by a scout in Paris, Chambers went on to model for some massive brand names. These include Armani, Dolce & Gabbana, and Calvin Klein. Luckily for his fans, Chambers decided to pursue acting despite his remarkable success in modeling.
Final Thoughts
Often, it seems that the majority of news about celebrities features some type of drama or conflict. It is refreshing to hear about award-winning actors like Chambers who seem to be holding it all together. In addition to his incredible career in acting, he has also seen great success as a model. Further, he and his wife have enjoyed a long and happy marriage, and have brought five children into the world. He is a truly excellent example of how hard work and integrity can survive the fame and fortune that comes with a career as an actor.
Save