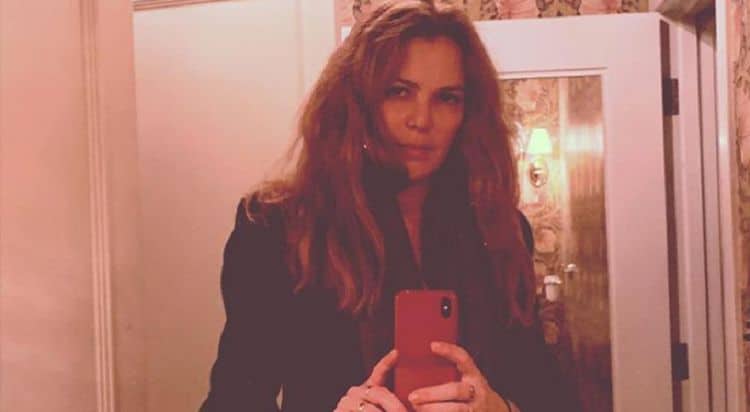 When Real World made its debut on MTV in 1992, it opened the doors for the reality TV genre. It has been 27 years since the show first hit the screens and fans of the show can't stop wondering where their favorite cast is up to nowadays. The Real World roommates have each chosen different paths in their lives with some being writers, actors, and even singers. One particular member of the cast, however, seems to have struck gold in her endeavors. Jacinda Barrett was featured in Real World: London and she captured fans' attention from then on. So whatever happened to Jacinda Barrett? This piece lets you in on what the Real World: London roommate has been up to in recent years.
Who is Jacinda Barrett?
Jacinda Barrett was born on August 2, 1972, in Brisbane Queensland to an airport firefighter. In 1988, Barrett signed up for the annual Dolly Cover Girl competition which she ended up winning. She attended the San Sisto College and began modeling at the age of 17. Barrett's first shot at TV was as a member of the reality TV show Real World: London on MTV. After leaving Real World, she attended the British American Drama Academy and made her film debut in the 1997 movie called Campfire Tales. Since then she has appeared in several films and televisions series.
Personal Life
Before getting married to actor Gabriel Macht in 2004, Barrett was previously set to wed comedian and TV host Chris Hardwick. According to Wikipedia, Barrett has two children with Gabriel Macht, a girl named Satine, born in 2007 in Los Angeles and a boy, Luca in 2014.Barrett enjoys skydiving and once stated that it is a scary activity and gets scarier the more she does it. Barrett became a US citizen on August 28, 2009, at the Los Angeles Convention Center through naturalization.
So What Has Jacinda Barrett Been Up To?
When Jacinda Barrett joined the cast of Real World she had no experience in front of the camera. Lucky for her, the show was a reality TV show which required little to no acting. However, fans took a liking towards her and so did filmmakers. After she departed from the show, Barrett wasted no time and joined an acting school to fine-tune her acting skills. She, later on, landed a role in the 1997 hit flick Campfire Tales. It marked her place in the entertainment industry as it was her film debut.
In the following year, Barrett appeared on Maxim magazine in an article that was meant to promote her new upcoming television series. Gracing Maxim magazine served to further promote her appearance on the NBC soap opera Wind on Water. Unfortunately, the show got canceled after only one season. Barrett has appeared in several films over the years including the Namesake, Ladder 49 In 2004, and Bridget Jones: The Edge of Reason In 2004 And Poseidon in 2006 just to mention a few. She has also made appearances in TV shows such as The Following in 2013, Suits, and Bloodline where she brought to life the character of Kyle Chandler's wife.
Suits
Suits has had a long run on TV and after 9 seasons, fans and show creators alike decided to say goodbye. The show, however, didn't end before giving Barrett her spot in its well-deserved glory. Barrett had a recurring guest role on the legal drama TV show Suits where she played Zoë, Harvey Specter's love interest. It is worth noting that Harvey Specter was played by Gabriel Macht who so happens to be Barrett's husband. Zoe, Barrett's character was on the show during its second season and managed to woe the crowds with her charm. You could say she was the one that got away. The two had such good chemistry and it was undoubtedly a good season to watch to determine where their relationship took them. This, however, wouldn't be the first time the longtime couple has worked together on a project. The duo also appeared in the movie The Middle Men in 2009.
Other Projects
Aside from being an actor, Jacinda Barrett was also known to her fans as a model. As aforementioned, she graced the Maxim issue in September 1998. According to Buzz Feed, Barrett's modeling career kept her away from the house while she was still filming Real World.
Things to Note…
Jacinda Barrett's full name is Giancinta Juanita Cordella Arabella Luciana Rosalina Barrett. She left her home at the age of 17 to pursue her acting and modeling dreams. Barrett was among the People's Magazine 50 Most Beautiful Women in 1997. The movie ladder 49 is a memorial to her firefighting father. She worked on the movie alongside John Travolta and Joaquin Phoenix. Ladder 49 covers the ten years of a Baltimore firefighting family. Barrett's most critically praised role according to IMDb, was her challenging portrayal of Michael's wife in the movie the Last Kiss in 2006. It is also noteworthy to point out that Barrett is the only Real World cast member to have ever attended a royal wedding. In 2018 she got invited to the nuptials of Prince Harry and Meghan Markle. Meghan Markle, now known as the Duchess of Sussex was also part of the Suits cast and Barrett alongside her husband got an invite to the royal wedding. In 2013 she was cast in Zero Hour alongside Anthony Edwards. Unfortunately, the show was short-lived. As of 2015, Barrett stars in the Netflix series Bloodline