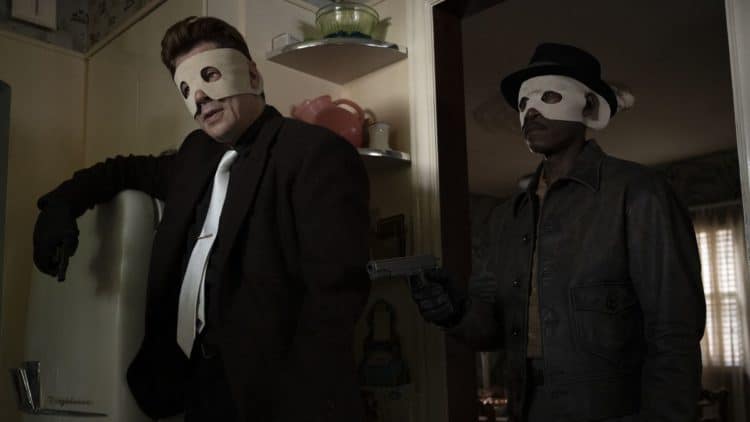 Back in July, veteran and highly respected director Steven Soderberg released his latest film, No Sudden Move, which featured an all-star cast headlined by Don Cheadle (Avengers Endgame, Crash), Benicio Del Toro (Traffic, Sicario), and David Harbour (End of Watch, Hellboy); the film is set in 154 Detroit and centers around a group of criminals who are hired to steal a document. The Steven Soderberg vehicle was moved exclusively to HBO Max, thus it skipped theaters entirely. Before its big premiere, the crime noir thriller was met with high critical praise, as it currently boasts a strong 92% on rotten tomatoes. Unfortunately, according to Samba TV, the viewership count for the Steven Soderberg film ended up being an extremely low 567,000 U.S. households over four days. That was vastly lower than the box office bomb In The Heights, which clocked in 693,000. Despite this being a direct-to-streaming, it still has a chance at being a contender for the upcoming Academy Awards, provided that the prestigious event allows streaming-only films to be nominated again like in 2021. However, the buzz for No Sudden Move just isn't there, and there's barely any chatter about the crime noir being an Oscar contender. So, what happened? The move to HBO Max isn't what ultimately killed the film as the likes of The Tomorrow War, Borat Subsequent Moviefilm, and Soul have found success despite their streaming-only moves. Let's dive deeper into why No Sudden Move was mostly ignored by audiences.
The Film Barely Received Any Advertisements
Even though No Sudden Move was no longer competing in the theater market, it still had to compete with several other films for audiences' attention. For theaters, it was Boss Baby 2: Family Business and The Forever Purge. Neither film did great business as F9 won the second weekend by garnering nearly $24 million. However, The Tomorrow War was also released on Amazon and did 2.4 million in U.S. households that weekend. The key difference between F9 and The Tomorrow War is that they're exciting action vehicles that audiences tend to gravitate towards the 4th of July weekend. Back to the Future, Independence Day, Men in Black, Armaggedon, and Spiderman 2 are just some of the action films that excelled during the fourth of July weekend. Audiences tend to move towards more cheery and exciting films during this time of the year, thus No Sudden Move's chances of becoming a big hit were slim. Warner Brothers likely predicted this, thus the possible reasoning behind their lack of advertisement for the film. In truth, No Sudden Move is a great movie that would've been better suited for a fall release. The film would've had a better chance at being a success as this is the type of movie that Academy voters tend to gravitate towards, especially since it boasts a high-caliber and stellar cast.
The Film Noir Genre Just Isn't Popular Anymore
The film noir era has generated some of the greatest movies ever made including, The Maltese Falcon, Citizen Kane, Touch of Evil, Double Indemnity; however, we barely see these types of films anymore because they just aren't popular these days. We're in the age of superheroes. Even then, films have advanced beyond the years of film noir. The original purpose of the low-key, black-and-white films emerged from the Great Depression in the United States. The genre helped many violent films get away with being violent, as movies and television were very restrictive back in the 1940s and 50s. Hell, Alfred Hitchcock got flack for showing a flushing toilet in Psycho! The genre allowed for dark and grim stories to play out in theaters in a stylish manner. You don't truly see the violence in many film noir classics, which is why the low-key black-and-white lighting was such a crucial fixture during those movies. Fast forward to 2021, and movies feature all kinds of gruesome violence, sex, and flushing toilets without any repercussions. No Sudden Move is pretty much a film noir movie. While it doesn't have black-and-white lighting, it features a cast of shady characters in an unjust world, akin to Chinatown. Unfortunately, the premise just didn't spark much attention from most audiences, and the fact that F9 and The Tomorrow War existed didn't help.
HBO Max Is Not A Beloved Service
Despite exclusively doing a day-to-day year of releases for films such as Wonder Woman 1984, The Suicide Squad, Godzilla vs. Kong, and Mortal Kombat, the streaming service has not reached the success that justified the costly stunt. HBO Max is a costly service. Despite having a rich history in the media, Warner Brothers got on the negative side of many consumers due to the controversial move. Thanks to the success of films like F9, A Quiet Place Part II, Venom: Let There Be Carnage, and Shang-Chi, it's been proven that most moviegoers prefer the theater experience over simply watching from the comfort of their own home. In turn, a movie like No Sudden Move suffers because not many eyeballs are paying attention to the feature. The movie doesn't have much Oscar chatter behind it because it's likely that most Academy voters haven't seen the film. As previously stated, No Sudden Move is great and it wouldn't be a surprise if it did receive any nominations, but with the movie being under the radar at this point, it likely won't.