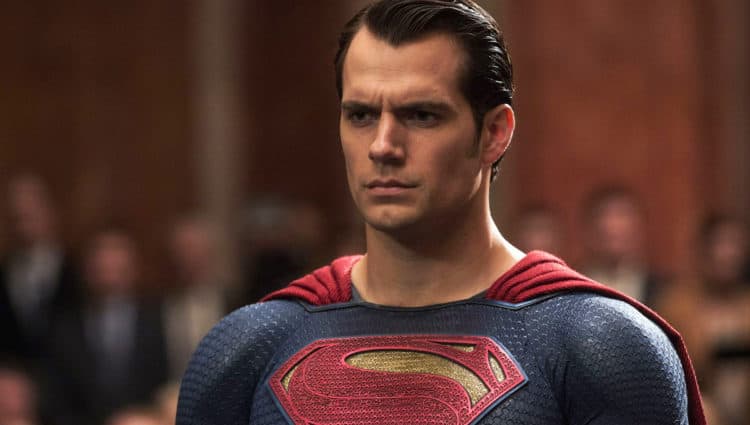 This will be a good year for director David F. Sandberg. His first Shazam! movie came out back in April of 2019 and the sequel was originally set for a 2023 release date. That just seemed like such a long way off, especially considering the movie needs to rely on Billy Batson remaining a young kid. But it's all good, because in my opinion, his Shazam! movie one of the best movies set in the DC Cinematic Universe. Unlike the first few DCEU movies, what made Shazam! so great was the fact that it had a lot of heart and was even able to fit in some darker themes. And at its very best, it was a superhero family movie. I couldn't wait to see Billy Batson have some fun in a super-powered adult body, but the real surprise was seeing the entire Shazam family.
That's something we'll be sure to see more of in the next movie, titled Shazam! Fury of the Gods. In a surprising turn of events, this sequel was actually bumped up to this December, while most of the other DCEU movies were delayed. Some were unfortunately delayed into next year and quite frankly, it was rather odd, considering the news came out shortly after Warner Bros. released that small teaser of trailers for all the upcoming DCEU movies. And yes, that does include the Black Adam movie, which will release later in October of this year.
Like I said, it's still good news for David F. Sandberg, because his sequel is coming out sooner than expected. And we just have to wonder what kind of connection it will have to Black Adam. Since Black Adam's movie comes out before Shazam! 2, you have to wonder if the two will cross paths and vice versa. I'm sure David F. Sandberg has a plan for this very anticipated interaction. But since we're on the topic of the DCEU, I want to bring up the superhero who started it all, the big blue boy scout himself, Superman.
How many directors would turn down the chance to direct a Superman movie? Apparently, quite a few. We already know that James Gunn turned down the chance to direct a Superman movie in favor of directing The Suicide Squad. Boy, that was a decision that was very well made on his end. But if you can't get James Gunn to do it, who else would? Probably Zack Snyder for Man of Steel 2? If only.
During a Q&A on Instagram, David F. Sandberg was asked if he would ever direct a Superman movie. His response was an unexpected one, but a very intriguing one. Right away, he said that he would not direct a Superman movie. What was his reason? Well, according to him, directing a Superman movie would make him nervous because fans would go in with very particular expectations. In other words, they want to see their beloved character done the way they want. And if they don't see their interpretation of that character, then they would probably get very steamed about it.
Is he right? In a very accurate example, he used The Last Jedi and the divisive reception it received. As a matter of fact, that's putting it lightly. As we Star Wars fans all remember too well, the Star Wars fanbase turned very toxic when The Last Jedi came out back in 2017. Some people really liked it, while others absolutely despised it. That's kind of normal when it comes to big movies like that, but never have we seen a fanbase turn so toxic over a movie. The most toxic of the fans would go out of their way to literally harass and berate anyone who didn't share their opinion on the movie.
Yeah, it got really ugly and it seemed like Star Wars took a downward spiral ever since. Hopefully that will change with all the upcoming Disney+ shows, but we got to be like Luke Skywalker and have hope. You know, the way Luke was first portrayed in the original trilogy. I think it's very important that David F. Sandberg recognizes this. Is he wrong? I'm going to say no. A better question, can we really blame him? Not at all.
Everything that happened right after the release of The Last Jedi was more chaotic than the plot of the movie. And when the fans weren't going at each other's throats, they were going after director Rian Johnson and the cast members on social media. We all should know by now that social media can be a dangerous place, but it should never get so toxic over a movie. By sadly, we live in a world where internet trolls take to social media to unleash all kinds of cruel obscenities towards each other. In this case, it's a fanbase of one of the biggest franchises in movie history. I think at that point, we should just refer to them as internet ogres.
I personally have no doubt that David F. Sandberg would give us a good Superman movie. The thing is, the DCEU already established their Superman with Zack Snyder and Henry Cavill. In my opinion, that take on Superman is the best live-action Superman we have ever received. Many people share my opinion, but I'm well aware that others feel the exact opposite. That's okay, but I should point out that Man of Steel, much like The Last Jedi, received a very divisive response from the fans. Okay, maybe the fans weren't nearly as toxic about it, but not everyone liked the more serious take on Superman.
It was a rather risky move on Zack Snyder's part, but I appreciated how he wanted his take to be different. His Superman wasn't the Christopher Reeves Superman that was all optimistic and confident because this was the beginning of Clark Kent becoming Superman. He lives in a world that isn't going to accept him right away, understandably so, given that he has near-unlimited power. I think that take on Superman made sense for a more modern adaptation, but others disagree. That's okay, but the bottom line is that the ones who don't like it tend to get very steamed about it. That is what makes David F. Sandberg nervous about directing a Superman movie.
Is it really the same situation with The Last Jedi? Maybe not, since that was blown way out of proportion. However, we can understand his point of view on the fans wanting to see a specific interpretation for a specific character. And if they don't get that, they will react rather harshly. As fans, we've all been guilty of getting steamed over something like it. But please, don't cross the line by attacking other fans on social media. It's uncalled for and it's exactly what David F. Sandberg is referring to. But hey, at least we have him directing two Shazam! movies.