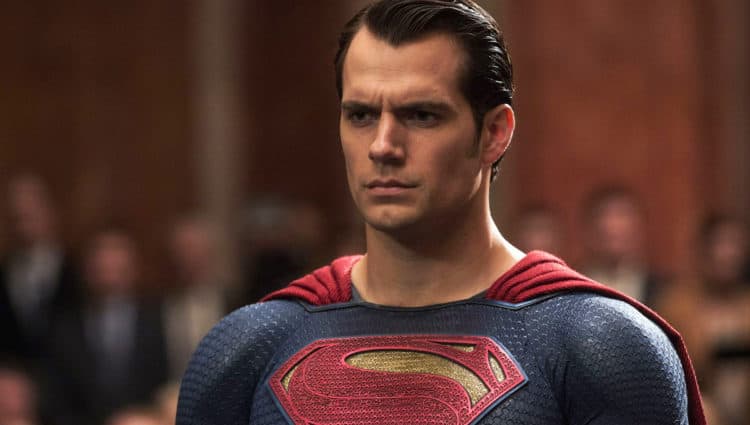 So, it's safe to assume that Henry Cavill will likely never dawn the iconic Superman suit ever again. Rumors swirled that Warner Brothers was searching for a new Superman early last year; however, for the first time in live-action form, a Black actor will dawn the DC superhero. J.J. Abrams will serve as the producer, with author and comics writer Ta-Nehisi Coates tapped to write the script. No director has been confirmed for the comic book movie. There are also no future plans for Henry Cavill's Superman. While it's possible that Cavill can make a surprise appearance in the upcoming Flash, Black Adam, or Aquaman and The Lost Kingdom, all signs point to Zack Synder's Justice League being the final appearance for the popular actor. In truth, there's obviously more at play than Warner Brothers simply wanting to move on from the Zack Synder universe. Given the fact that Ben Affleck's Batman is getting a goodbye in The Flash and Gal Gadot and Ezra Miller remain in their respective roles, politics seems to be at play here. I won't dive in on rumors as neither Cavill or Warner Brothers have confirmed the reasoning that the actor isn't being given a shot to suit up one more time, but it's a mistake that the company is simply going to ignore Henry Cavill's version of Superman and go straight into a new version of Clark Kent.
Now, there's no official word on if Clark Kent (or Kal-El) will be the focus again, but several rumors suggest that's the direction Warner Brothers seemingly will go in. A Black Superman does exist in the comics, notably Calvin Ellis and Val-Zod. I know Warner Brothers wants to desperately veer away from the Zack Synder universe, but why not capitalize on the popularity of Henry Cavill's Superman and give him a meaningful exit. This is why a Man of Steel 2 should exist. Why not continue the story of Clark Kent/Kal-El and introduce the next Superman at the same time? The transition can be as simple as killing off Cavill's Superman thanks to whatever big bad is in the film and the second Kryptonian defeats the mega villain and resumes the role of the title character. There's nothing in the comics that says two Kryptonians can't fight side by side. In fact, it would be a cool prospect to explore two Kryptonians in our world. I'm not too familiar with Calvin Ellis and Val-Zod, so I don't know exactly how different they are from Clark Kent. However, introducing this new character in the Henry Cavill feature will give them a chance to establish the different personalities between the two DC heroes and helps give the audiences a chance to connect with the man that's going to take over role in the future.
Cavill's Clark Kent deserves some type of closure and respectively putting an end to his story can help ease the minds of fans who have followed Cavill's journey since Man of Steel. This is one of the reasons why Spider-Man and Black Panther worked so well in their respective solo films. Both characters were introduced in Captain America: Civil War and audiences were able to connect with the new heroes because they made such a big impact in the crowded film. This also avoids another unnecessary origin superhero story. At this point, we don't need another superhero film explaining why x becomes y. For a superhero debut like Deadpool or Shazam! it makes sense, though the comic book readers are familiar with these guys, the mainstream audiences aren't. Calvin Ellis's backstory is that he's the president of the United States (the comics was actually based off former United States President Barack Obama). Val-Zod's story is a bit more layered, but his origin isn't so vastly different that it warrants a feature film. There's a way to give light to the new Superman's story while not overshadowing Henry Cavill's final adventure as Clark Kent. There's no denying that DC's universe is a mess right now. Instead of taking their time, the studio tried to catch up to Marvel and didn't pay attention to the reason why Kevin Feige and his team have been so successful with their universe.
However, it would be a disservice to fans who invested time and money on the journey of Clark Kent to simply ignore the past. In a gesture of goodwill, let the fans know that didn't waste their time by giving Clark Kent an end to his story, while introducing the new Superman at the same time. I'll be a shame if Warner Brothers leaves money on the table like this, and a reminder that Hollywood is also a political game.
Tell us what's wrong with this post? How could we improve it? :)
Let us improve this post!