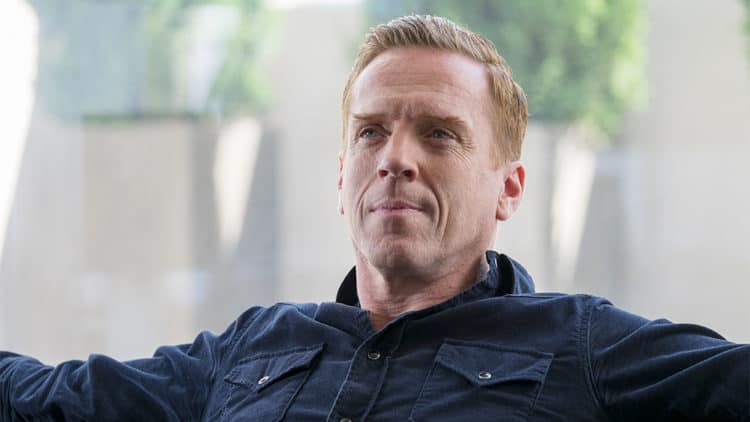 The hit Showtime drama, Billions, is a gem of a show. It introduced us to the crazy world of finance and law enforcement in the most entertaining way possible. The series is set in the heart of New York City, and follows the story of billionaire hedge fund manager, Bobby Axelrod, portrayed by Damian Lewis (Homeland), and United States Attorney for the Southern District of New York turned Attorney General of New York, Chuck Rhoades, Jr., portrayed by Paul Giamatti (John Adams), as the latter cracks down on the billionaire's illegal operations. The fierce confrontational scenes and witty comebacks are what made the show something worth looking forward to. Lewis and Giamatti, who are two powerhouse actors, also brought their A game every time. This is the reason by Lewis' departure after five long seasons was a tough pill to swallow. Here are five reasons why we believe Bobby Axelrod's exit from the series will be detrimental for the show:
5. No other character can match his cunningness
Bobby was a force to be reckoned with. He was a self-made man who definitely knew how to seize the day. He may have amassed his fortune through some questionable means, but he was still able to grow his hedge fund company, Axe Capital, to great heights. Outsmarting others was a skill Bobby had mastered, and one that propelled him to be one step ahead of everyone in the show, including Chuck. Taking him down was not an easy feat, as Bobby definitely won't go down without a fight. He may have lost some important parts of his life and career during his final moments in the series, but he still bid goodbye like a true champ.
4. His unapologetic attitude will be sorely missed
There is nothing, and no one, that can stop Bobby from achieving anything he sets his mind into. He may have to cross boundaries and perform some unscrupulous business practices, but he almost always gets the job done. His character is like wild card whose next move will just catch you by surprise, and this is what made him so endearing and a vital part of the entire series. The conflicts in the series usually stemmed from Bobby's business decisions, and Chuck making his life's mission to catch him red-handed. This cat and mouse chase was always a thrill to watch, especially when you got two unique characters who may be on the opposite sides of the spectrum, but are also similar in a lot of ways. Bobby's departure felt like an empty seat that could never be filled, and a void that cannot be replaced.
3. The chemistry he has established with his colleagues are unlike any other
The vest-wearing hedge fund managers from Axe Capital lived and breathed money-making. Fueled by Bobby's influence and backed by a huge paycheck riddled with big bonuses, the entire team showed a united front, and came to Bobby's defense every time. If a mafia boss had his consigliere, Bobby had his COO and right-hand man, Mike 'Wags' Wagner, portrayed by David Costabile (Breaking Bad), and his sultry in-house performance coach, Wendy Rhoades, portrayed by Maggie Siff (Sons of Anarchy), who also happens to be Chuck's ex-wife. Together, the entire Axe Capital team took the financial world by storm. Losing a leader like Bobby was a big blow for both viewers and Bobby's colleagues.
2. There are still so many opportunities for him to pursue
Before his exit, Bobby was on his way to converting Axe Capital into a full-fledged bank. This storyline could have been explosive in more ways than one. Apart from this, Bobby also had a lot of other pieces to work with, as he also controlled the Taylor Mason Capital hedge fund, led by his former employee, Taylor Mason, portrayed by Asia Kate Dillon (Orange is the New Black). It's sad to think that our "what if's" won't be satisfied anytime soon. We can just try to heal our broken hearts by marveling in the fact that we got to witness the great dynamics between Bobby and the other characters. Who knows? He might still make a reappearance in the future. After all, if there is one thing the series has taught us, anything is possible in the world of Billions.
1. There is no better rival for Chuck to bring down
Seeing two successful grown men fight it out has never been this satisfying to watch. It was hard to totally root for just one side, as both characters had their fair share of satisfying wins. They were both strong-willed and excellent at their professions. A two-bunch combination that would have knocked anyone else down in an instant. With Bobby out of the picture, Chuck set his eyes on someone else from the billionaire's club. Mike Prince, portrayed by Corey Stoll (House of Cards), was Bobby's business nemesis, and the person who also took over his business. His business practices are on the opposite sides of the spectrum as Bobby's, and he values ethics over anything else. Even though Mike seems like an interesting person to unravel, it's still a far stretch from the iconic character that is Bobby Axelrod.
Tell us what's wrong with this post? How could we improve it? :)
Let us improve this post!