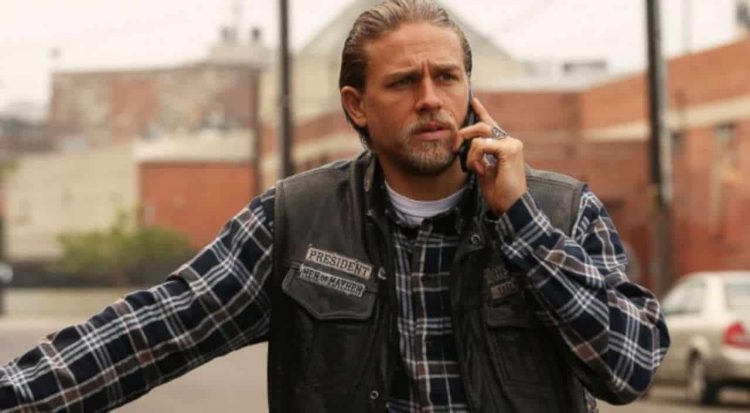 If it's one thing you can expect from the award-winning show Sons of Anarchy it's a gruesome death scene that's bound to pull on your heartstrings or illicit a cheer if it's a villain meeting their end. Of course, you should expect lots of violence and bloodshed in a drama centered around a motorcycle gang. Although the Samcro family was gangsters, they were authentic and relatable, so many viewers glorified their fan favorites. When these fictional characters met their end, the emotions were all too real. What were the top emotional deaths in the Sons Of Anarchy series? In a show full of sadness and despair, it was hard to narrow it down. Nevertheless, here it goes:
1. Prison Death of Opie Winston
There wasn't a dry eye in the room when Opie sacrificed his life for his best friend, Jax Teller. Not only was Opie Jax's best friend, but he was also his right-hand man. After the Samcro members mistakenly killed his wife and his father, he didn't have anything to live for and desperately wanted out. So when Damon needs one of the sons to die, Opie offers himself up as the sacrificial lamb. Initially, Opie tries to fight off the assailants but eventually, he succumbs to the beating that kills him. Jax was forced to watch his best friend get beat to death and couldn't do anything about it. This is arguably one of the most gut-wrenching scenes of the entire series.
2. Jax Teller
Jax Teller's death was bittersweet. As the main character, the audience didn't want to see him go, but if he could save his gang from being indicted and take care of loose ends, the series had to end with his death. After Jax had to murder his mother, he was broken in a way that he had never been before. This scene commences with Jax visiting his father's gravesite and talking to him one last time. After being spotted by the police, he lets off a few rounds and leads them on the chase on his motorcycle. Jax goes out on his term. He rides his motorcycle right on the path of an oncoming large truck. This is the end of Jax Teller.
3. Gemma
In the eyes of many, Gemma was as manipulative and wicked as they come. However, everything she did, for the most part, was to protect her son. That's why the audience couldn't help but feel sympathy for her when she realized that she would meet her inevitable end at the hands of her son. Although Jax was indeed a killer, some people didn't believe that he would have the heart to kill his mother. But he had to avenge the death of his wife. So with tear-filled eyes, he shot his mom right in the head in the garden of her childhood home.
4. Tara
Although Tara and Gemma had a strained relationship, Tara's death at the hands of her mother-in-law was a complete shock. Gemma thought Tara had taken a deal that would ultimately send Jax to jail. When Gemma saw Tara, she attacked her and tried to drown her. They ended up in an outright brawl. Gemma stabbed Tara in the back of the head until she was dead. This definitely had to be one of the most brutal scenes.
5. Unser
Chief Unser was Samcro's closest confidant. In the end, he had to make a decision to save himself or protecting Gema, his true love, which he describes as the "only thing he had left," Standing between vengeful Jax and his guilt-ridden mother, Unser stood his ground, and it cost him his life.
6. Juice
Although Juice displayed a degree of technical prowess, his simple-mindedness made him the weakest link. and law enforcement was somewhat able to break him. Juice also got caught up in Gemma's web of lies when it came to Tara's murder, and Jax viewed this as another act of betrayal from his fellow Sacro member. After being brutally raped in prison, Juice tries to take his life, but the suicide attempt is unsuccessful. Jax ends up getting Juice killed by inmates in prison. Juice is one of those characters that means well, but he always seems to put himself in the line of fire due to his ignorance.