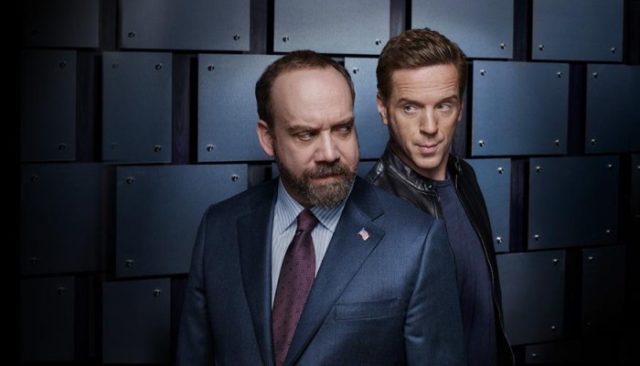 What viewers learned from the premier of season 3 of Billions is that while some things change some are bound to stay the same. So far what can be divined is that the show's creators are coming out with guns blazing but they're not going to change enough to mess around with a winning formula. The new sheriff in town played by Clancy Brown is set on pulling the Justice Department off of the white-collar crimes in favor of going after other perpetrators, while the comic-relief antagonist Todd Krakow, played by Danny Strong, is being named the Treasury Secretary in a move that's kind of reminiscent of real life in a way. In a few ways this season is kind of a reference to Trump's era, but it's thankfully still staying on point when it comes to being all about its own story concerning Bobby Axelrod and Chuck Rhoades. The story wouldn't be going much of anywhere without these two stuck somewhere firmly near the center.
After all each man is the great while for the other as they've been trying their hardest to one-up each other and eliminate the other. While Trump and his time in office might have change the landscape that's being emulated Axelrod and Rhoades are still playing their own games and bound to create the kind of conflict that people want to see without making it completely political. If you remember correctly Rhoades manage to bust Axelrod at the end of season 2 by trapping him with a sabotage scheme that he'd set up with the express purpose of hoping to catch his nemesis. The upside of this matter is that Rhoades gets to reconcile with his wife despite their problems that stemmed from his obsession with her boss, while Axelrod and his wife have split over his dishonest ways and the very real danger that he's put his family's fortune and reputation in by getting himself arrested.
Even better for Rhoades is the fact that now has a way to get Oliver Dake off his back by giving him Axelrod in exchange for dumping the investigation into Chuck's ethics violations. Bobby on the other hand has been kind of sidelined as his assets have been frozen by Dake and he's had to surrender his trading license so that he could get them back. This is kind of forcing Bobby to train Taylor Mason to run Axe Capital until he can get back in action. Taylor in the meantime is being abetted by Mike Wagner, who is hard to trust even as a viewer and should be watched continually by Taylor. In the meantime, Dake is going to have to contend with suspicions of Rhoades' protege, Bryan Connerty, played by Toby Leonard Moore. In short, there's a lot going on right now in the show and a lot of moving parts are attempt to either work against each other or are attempting to make a smooth transition as the continual back and forth battle continues between Rhoades and Axelrod.
It's a war of attrition at this point it feels like.
Tell us what's wrong with this post? How could we improve it? :)
Let us improve this post!