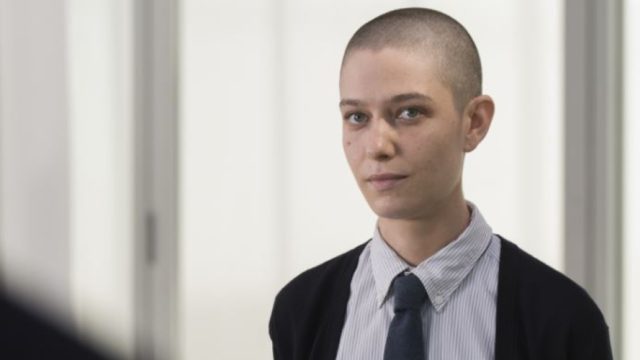 In a social structure that has been historically defined along the lines of religious ideas, it has not been common to see many people challenge the status quo of what is acceptable, but writers, producers, and television executives are leading a charge that focuses on expressive freedom, especially in the areas of sexuality and gender. One show that is taking the nation by storm is The Fosters, but the show "Billions" has recently received a lot of attention due to its first Non-binary character on Billions, Asia Kate Dillon. Dillion has actually used her time on the show to advance the role of being "nonbinary" and it has without a question caught on and gain support.
While the show gives a peek into the life of Asia Kate Dillon, we decided to share five things that you didn't know about Asia.
1. She Has Always Felt Ambiguous About Her Gender
First allow me to say the use of the pronouns "her" or "she" is not meant to be disrespectful, it simply allows me to keep my flow and it is something that she would be perfectly okay with. Asia admits that she has always been extremely ambiguous when it comes to her gender, but it was not until she auditioned to join the cast of "Billions" that she really gave serious consideration to the idea of being classified as nonbinary.
2. She Embraces Her New Role
Based on all of the attention that Asia's status as being non-gender defined so to speak, she has been declared as the first non-binary person on television. What is probably a more accurate state here is that she is the first to be defined as nonbinary on television. Her ambiguity concerning her gender is not a new phenomenon; nevertheless, she is the first person who has placed themselves in front of critics and fans to be judge based on their assessment of their gender in a way that does not mesh with the common thought.
3. She Still Struggles with Certain Terms Associated with Her Gender Identity
As Asia attempted to discover more about what she was experiencing, she looked up the term non-binary and one of the words that came up was genderqueer, and term that she is still struggling with. She admits that it is hard for her to reconcile the use of that word as being acceptable, but she does not want to beguile those who find the word non-degrading.
4. She is Still Learning Who She Is and The Entire Gender Versus Sex Notion
At first, she saw gender and assigned sex as being the same thing, but she has learned that a person who was assigned a specific sex at birth can still have gender ambiguity or not readily identify with any particular gender at all. As she explores this new world it seems that she is becoming more and more liberated in her thinking as far as gender is concerned.
5. She Hopes That She Can Spark a Revolution of Thought
What Asia sees when she examines her gender and then she inspects genderism in its current light around the world is a population of people who are extremely closed-minded in their thinking toward certain issues. She believes that we are far beyond the time where people should be locked into the parameters created by the limited thinking of others. While this point of view is not setting well with some, the young star is definitely building support and a following.
Save