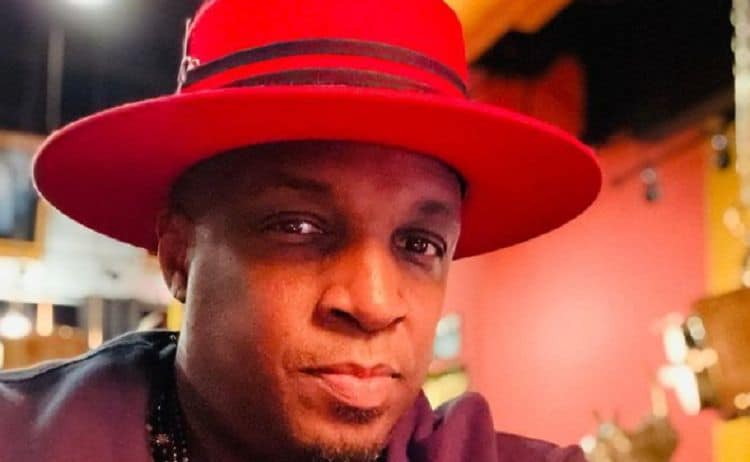 The year was 2000. The name Kim Kardashian was not a famous one. The Kardashian name was recognizable at the time, but only because Robert Kardashian, ex-husband to Kris Jenner, and father to the four Kardashian siblings, was one of the defense attorneys for OJ Simpson in his infamous murder trial in 1995. Kim, however, was just a 19-year-old girl who was recently finished with high school and her youth, and she was hanging out regularly with the likes of Paris Hilton. She wasn't a household name. She didn't have a sex tape at that point, and the name was not worth billions. It was the year 19-year-old Kim Kardashian married 29-year-old music producer Damon Thomas wed. Their marriage lasted only four years – they divorced in 2004. It wasn't a well-known marriage at the time, and it seems as if KK was going through some serious stuff. Her father died in 2003, she later told her sister and Scott Disick that she was high on ecstasy when she married her first husband, and it seems that the world wants to know what Damon Thomas has been up to since his divorce from Kim Kardashian more than 17 years ago.
Life Before Kim
Before Damon Thomas was a record producer, he was an athlete. He was good enough to make it onto the football team at Wayne State College where he played regularly. After he played in Nebraska for college, he was drafted by the Buffalo Bills. He spent two seasons playing football with the Bills – a total of 17 games – before his NFL career ended and he moved to France to play football with the Thonon Black Panthers. His career there did not last long, either, and he eventually returned to California (he was born and raised in Clovis, California) to start his career in the music industry.
Record Producing Career
During his tenure as Mr. Kim Kardashian, Damon Thomas was living his own successful reality. He was a record producer who worked with major R&B stars such as Faith Evans, Dru Hill, and Babyface. He even worked with Pink on her hit "Most Girls," and he made quite a name for himself in the business. He and his partner, Harvey Mason Jr., started their own production company called The Underdogs in 2000. They were active in the industry until 2008 working tirelessly to produce hit after hit. They stopped working in 2008 but rebranded in 2011. Since they've been working together, Thomas and Mason Jr. have been the producers behind some major work.
While it might seem that it's only KK who grew up and became a star, her first husband has not been slacking when it comes to his own career. He's the man (the duo) behind the famous "Dreamgirls," soundtrack. He's worked with stars such as Jennifer Hudson, Beyonce, and Jamie Foxx, just to name a few of the amazing stars who took part in the Oscar-winning movie and the subsequent soundtrack. His company also did work with Mary J. Blige and Aretha Franklin. Following their rebrand in 2011, they worked with the likes of Chris Brown. They are also the duo responsible for the hit music for movies such as "Pitch Perfect," and "Pitch Perfect 2," which were major hits in Hollywood.
Since their very public divorce, this couple has said very little about one another. He's adamantly denied claims that he abused her when they were married. Their divorce papers were leaked in 2010, and while both spoke on their side of the story, neither one likes to mention the other. They both leave one another out of their lives, they don't speak, and they both had a lot of negative things to say about one another back in 2010 when the papers leaked. However, in the course of the past 11 years, they've both focused on their own lives and their own futures. He's busy working on his record label and his successful career in the music industry, and he doesn't have a lot to say about his ex-wife. Damon Thomas is good at living his life privately and out of the spotlight, and he's not made it his business to try and reach the level of commercial fame that his ex-wife has done. If he is seeing someone or remarried, we simply do not know about it. His private life is his private life, and he seems to have no desire to speak of it or share it with the world. He's doing this thing, and he's doing well.