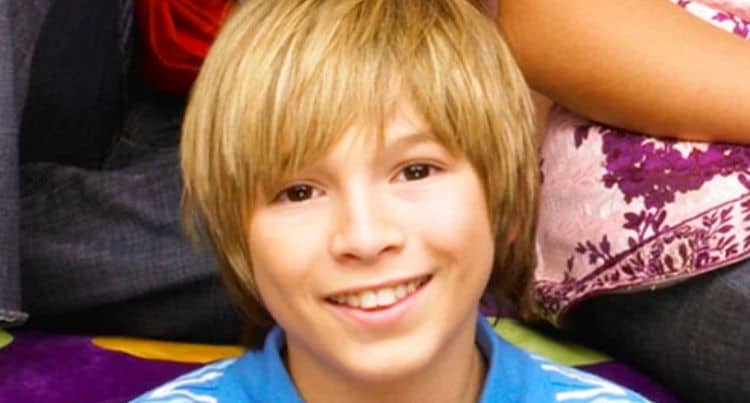 Being a young person in the entertainment industry can be very challenging. Time and time again, we've watched child stars fade away from the entertainment industry – whether it be due to poor choice or simply wanting to live a 'normal' life. If anyone knows about the stress that comes with being a child star, it's Paul Butcher. Paul's acting career started when he was just in elementary school and was a major star before he even reached his teenage years. Paul is most well known for playing Dustin Brooks in the Nickelodeon series, Zoey 101. After the series ended in 2008, Paul started to retreat from the spotlight leaving lots of people to wonder what ever became of him. The good news is that he's alive, well, and enjoying life. Keep reading to find out what happened to Paul Butcher.
Paul Butcher's Story
Paul was born and raised in Los Angeles. Although neither of his parents appears to have a background in acting, his father, Paul Sr., was a professional football player in the NFL for 11 years. Paul was only about 7 years old when he started his acting career, and it quickly became apparent that he was just another cute kid. Even at an early age, Paul was the real deal in terms of talent and dedication. He got his first on-screen role 2002 in a show called Six Feet Under. He continued to earn minor roles for the next couple of years. When he was cast in Zoey 101 in 2005, he was only 11 years old. The role was a major opportunity for him, and it took his career to the next level. As a series regular on the show, it didn't take long for Paul's character to become a fan favorite. Not only did fans love him, but critics seemed to enjoy his work as well. During his time on Zoey 101, he earned two Young Artist Awards for Best Young Ensemble Performance in a TV Series (Comedy or Drama). With all of the success he had in his role as Dustin, most people thought he would continue to get some big opportunities after the show ended. Surprisingly, that wasn't the case. Although Paul continued to act, his work in Zoey 101 continues to be his most memorable.
What Is Paul Up To Now?
All of Paul's fans will be happy to know that he successfully avoided the dreaded child star curse. The year after Zoey 101 ended, he appeared in an episode of Criminal Minds. However, he didn't have another TV role until 2013. Chances are, he wanted to take some time away from acting to focus on enjoying his teenage years. Although acting may seem like a fun and glamorous job, the truth is that it can be very time-consuming. For someone as young as Paul was, it's easy to see why he would want to step away for a little. Since 2013, he's been working pretty regularly. Chances are you've even seen him in something. However, you may not have noticed because he looks significantly different from his days on Zoey 101. On top of his work as an actor, Paul is also a musician who has released several singles since 2010. His most recent song, "Freaky (Tus Manos)", was released in 2020. However, it's unclear if he has plans to put out an album.
Paul's Personal Life
Outside of the things that Paul has going on in his career, things also seem to be going well for him in his personal life. He is pretty active on Instagram and his posts show him enjoying life. He appears to be single at the moment, but there are a lot of people out there who are hoping that he and actress Victoria Justice become an item.
What Does The Future Have In Store For Paul?
Ryan hasn't made any on screen appearance yet in 2020, and it's unclear when he will return to the TV world. However, he's still working. He is going to be in a scripted podcast called The Lower Bottoms which could serve as another huge opportunity for his career. According to IMDB's description of the show, The Lower Bottoms is about a neighborhood in West Oakland that is going through gentrification. Changes to the area cause "tensions intensify between newcomers and natives as arsonists destroy construction sites and new businesses are vandalized. Everyone's pissed off and the whole city is polarized. But who's behind these acts and why? Each episode of this narrative podcast brings us closer to revealing the perpetrator(s), though the answer may not be so simple." At the moment, Ryan doesn't have any other projects in the works.