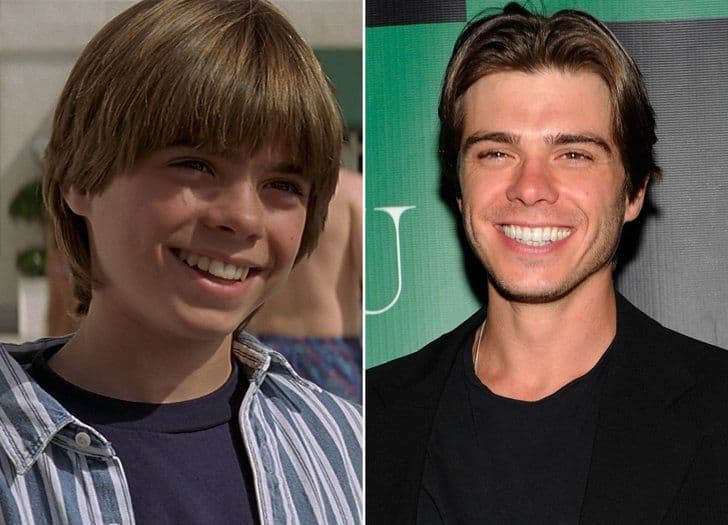 Growing up in the 80s and 90s was hands-down the best time to grow up. Those of us who grew up in that timeframe were given the chance to see movies like "Mrs. Doubtfire," when it was cool and new. We got to see things like "Boy Meets World," when it was one of the wholesome shows we watched together as a family. We grew up alongside Matthew Lawrence, who was one of the biggest heartthrobs of our generation. He's an actor who was in all the teen magazines, and that means all of us young women cut out his pages and hung them on our bedroom walls (next to the likes of Leonardo DiCaprio and Usher), and he was a major celebrity. However, right now, he's someone who has been off the radar, and his fans are dying to know what happened to the young star?
Matthew Lawrence's Early Life
He was born and raised in Pennsylvania. He was born on February 11, 1980, in Abington Township. If you're doing the math – and we know you are – the teenage boy we all had a crush on so many years ago is now a man of 41 (almost 42) and that means we are…well, that's not entirely important. Lawrence and both of his brothers all went into the acting business. He's the middle of three boys. His older brother, Joey Lawrence, was also very famous. His younger brother, Andy Lawrence, was an actor, but he wasn't nearly as famous as either of his older brothers. His first role as an actor came in the middle of the 80s when he was just a small child. He had a small role on the hit show, "Dynasty," and his love of acting only grew from there. It would be back in 1993 when he played the sullen and unhappy son of the late Robin Williams and the lovely Sally Field in the movie, "Mrs. Doubtfire," that caused him to blow up as an actor. The 90s were very good to Lawrence, and he was a major star.
Growing Up
As Lawrence grew up and the television shows and the boy-crush movie roles ended, he didn't spend nearly as much time making movies as he did. He took on a few small roles in movies off and on throughout the 2000s, but not much of note. His last major role was his role on "Boy Meets World," from 1997 to 2000. Aside from that, he's had only a few guest appearances here and there. One of note was his guest appearance reprising his role as Jack Hunter from "Boy Meets World," in the spin-off show, "Girl Meets World," back in 2015. He also had a four-episode appearance in his older brother's hit show, "Melissa and Joey," over the course of four years until 2014. Back in 2017, he and his brothers decided they'd start their own band, and they even have a single. They call themselves Still Three, but it's safe to say very few have ever heard of them.
The most exciting thing that has happened to Lawrence in the past few years has been in his own personal life. He got engaged when he was in his early 20s to a daytime soap actress by the name of Heidi Mueller. However, their 2004 engagement ended in 2006 without a marriage. A year after his engagement ended, he met and began dating a professional dancer from the hit show "Dancing with the Stars," by the name of Cheryl Burke. They dated for approximately one year until ending things in 2008. However, they decided to give their relationship a second chance nearly 9 years later, and things are going a lot better for them the second time around. They reignited their romance in 2017, they got engaged in 2018, and they got married in 2019. They do not have any children, nor do they seem to have any plans of having any at the moment, but their marriage is going well. They wed in a lovely ceremony in San Diego, California, where they had their close friends and their families there to witness the exchanging of their vows. At the moment, they keep a very low profile in terms of their marriage and their lives together, and we are not entirely sure what Lawrence is up to other than supporting his wife in her own reality television career. She's back to DWTS being partnered with a peloton instructor, and he is there to support her every step of the way.
Tell us what's wrong with this post? How could we improve it? :)
Let us improve this post!