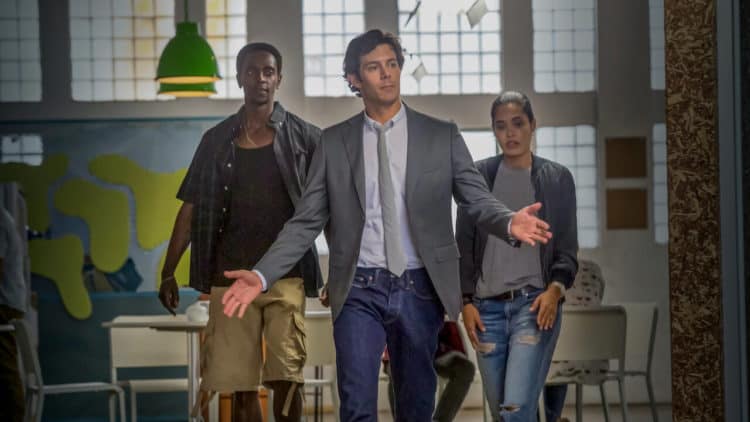 When Crackle TV announced the line-up for its new show, "StartUp," there were a lot of people in the world feeling the excitement. The show follows a banker in Miami who doesn't have the most ethical way of living. He uses some very dirty money to start this own business – a technology company with an exceptionally progressive outlook – and things go awry. Of course, that's what happens when a banker and a notorious crime lord go into the cryptocurrency business together. Starring the likes of Adam Brody and Edi Gathegi, this is a show that has some big names. And, now, people want to know where the actors are and what they're up to.
Adam Brody
The main character in the show was Nick Talman, who was played by none other than Adam Brody. He's famous for his role in the hit show "The OC," and for his marriage to "Gossip Girl's" own Blair Waldorf – resident mean girl – Leighton Meester. Since the show, he's been working on things like being a new father and hanging out with his family. He and his wife kept their impending parenthood relatively quiet – they are a couple who does enjoy their privacy – and he's been relishing the role of father as of late.
Edi Gathegi
He is one of the most amazing men in Hollywood, if you ask us. He's funny, he's talented, and he can do anything. Remember when he was the dark and deadly Laurent in the hit book-turned-motion picture series "Twilight," and he made being a vampire stylish? Or when he was on our very favorite show as a man who would do whatever it took to make things work for him – The Blacklist? He was A.D. Singe and he made a HUGE impact on the show. He's got some work in post-production right now, so we can expect to see a lot more of him in the very near future. He never leaves us hanging for very long.
Otmara Marrero
She's the character we all loved from the show, and she's one that has not yet had the lengthiest career in Hollywood. She was a trained ballet dancer who did a lot of dancing and performing in her life, but she decided to end her dancing career and move on to acting. She took on some amazing jobs, including playing a character in a film called "Connecting…" that was filmed and shot entirely during quarantine when characters could not be near one another, come close together, or do anything. The entire movie was based on her bad breakup and the fact that her character was essentially quarantining herself in a mountain cabin to nurse her broken heart.
Martin Freeman
He is a legend, and he's always been one. He's been in shows like "Fargo," and projects like "Sherlock," and he was in "Black Panther," and what else can we say other than the fact that he is amazing? He has been working since his time on this show, but he is also in the middle of a very big project right now. He's currently filming, "Black Panther: Wakanda Forever," and it should take us into 2022 for a release date.
Ron Perlman
The "Sons of Anarchy," star is one of the most recognizable people in all of Hollywood, and everyone who gets a chance to work with him considers themselves more than a little excited. Since this role, he's done a few guest appearances on shows like, "Reno 911," and even worked on a few video games lending his talents to those. He's made it in the business, so he can certainly afford to take time off and focus on only what he feels he wants to work on.
Addison Timlin
She has been all over the place, but her most famous role is the one she had in "Californication," because she was a genius. She took on a number of movie roles since her time on the show. She was in the 2019 hits "Life Like," and "Depraved," and she has been working hard. She took time off for the pandemic – as did many – and we cannot tell whether she has anything else going on at the moment.
Mira Sorvino
Does she even age? She is an Oscar winner who can afford to do things like being picky and choosy about her roles, and she does just that. She's been working hard since her time on this show. She's currently got seven films in the making, including "Lamborghini," which is still TBA as far as a release date.