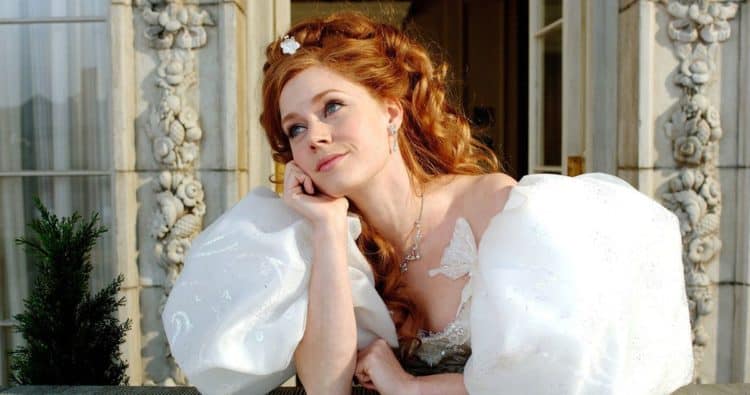 It seems like eons ago since we last fell in love with Disney's romantic comedy musical, Enchanted. The film may have premiered in the early 2000's, a time after the golden era of Disney, which produced some of our favorite and most well-loved animated movies, but it was still able to make Disney history. It was a trailblazer on its own, as it served as the first feature-length Disney live-action/traditional animation hybrid of its generation. The film's massive success certainly paved the way for a new era of the live-action genre. It did not take long for a throng of live-action movies to make their way into the big screen.
Reminiscing the Disney Gem, Enchanted
Enchanted was a breath of fresh air to how fairytales were told. It was able to break away from the stereotype that always had to have a dashing prince charming save a damsel in distress, in which most fairytales were trapped in. Instead, the film was able to creatively pay homage, and at the same time, tease its viewers by drawing inspiration and including parodies of other Disney animated movies. If the film's unique concept was the sundae, the LSS-inducing soundtrack, talented ensemble of actors, and love story was the right kind of cheesy and all kinds of romantic, were the cherry, crushed nuts, and sprinkles on top. It all came together to be a one-of-a-kind movie experience that could transcend generations, and be enjoyed by the young and young at heart. It did not take long before talks of a sequel floated in the Disney airspace. There was enough reason to do so anyway. The initial discussions may have begun in 2010, but it all came to fruition a decade later, when Disney formally announced that the Enchanted sequel interestingly called, Disenchanted, will be making its way to Disney+.
The Sequel We All Need
This update sent the film's fans situated all over the world into a flurry. What ever happened to the lead characters' happily ever after? Everyone is excited to find out. In the first movie, Giselle, portrayed by Amy Adams (American Hustle), a princess from the animated Kingdom of Andalasia, was about to marry her prince charming, Prince Edward, portrayed by James Marsden (27 Dresses), when his threatened evil stepmother, Queen Narissa, portrayed by Susan Sarandon (Stepmom), finds a way to get rid of Giselle, and banish her to present-day New York City. Here, a lost and frightened Giselle crosses paths with Robert Philip, portrayed by Patrick Dempsey (Grey's Anatomy), a Manhattan divorce attorney. The two start off as polar opposites, but somehow find a way into each other's hearts. The events are set in motion when Prince Edward finds his way to New York City, as well to save his beloved, while Queen Narissa follows suit and attempts to wreak more havoc. The film ends with Queen Narissa's failed attempt to destroy Giselle, who in turn, makes amends with Prince Edward, as she chooses a life in the real world with Robert and his daughter, Morgan, portrayed by Rachel Covey (Duane Hopwood).
The sequel takes viewers fifteen years after Giselle, Robert, and Morgan's happily ever after. The trio have just move to a new house in the suburb of Monroeville when complications start to arise. The community they are now part of is overseen by Malvina Monroe, portrayed by Maya Rudolph (Bridesmaids), who secretly has ill intentions for the Philip family. Issues and problems start to escalate, and Giselle wishes nothing more than to live a perfect fairytale life. This innocent yearning turns into a spell that backfires, and puts Giselle in a position wherein she has to save her family and her homeland, the Kingdom of Andalasia, before the clock strikes midnight.
This new adventure sounds like another wild and entertaining ride. It's nice to know that this time around, Giselle will be in charge of keeping her family and Kingdom safe. It's time Disney movies also promote strong and independent women. It would serve as an inspiration for the next generation, while also introducing them to iconic Disney characters that have made a mark in the live-action space. Fans of the film will also be relieved to know that Dempsey and Adams will be reprising their roles as Giselle and Robert. It would be most interesting to see how their marriage dynamics have been working, and how they are as a couple 15 years into their union. Viewers are also in for a treat, as word on the street is, Dempsey will also be seen belting out some tunes in the sequel. Disenchanted will be making its way to viewers' homes sometime in 2022. With the way things are going, it would seem like the long wait was definitely worth it.Susan SarandonAmy Adams
Tell us what's wrong with this post? How could we improve it? :)
Let us improve this post!