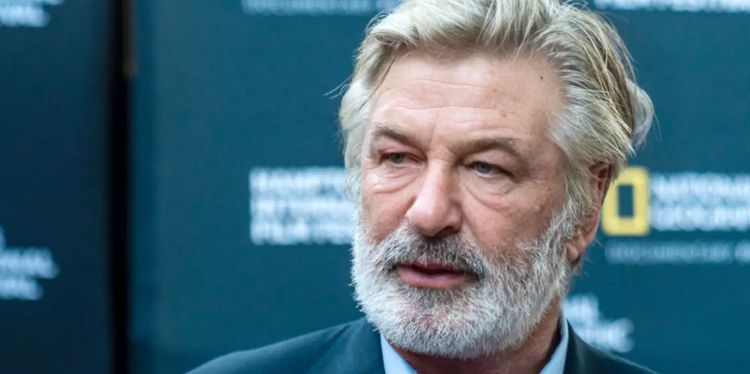 The Hollywood movie industry has seen its fair share of accidental movie set shootings. These unfortunate incidents have contributed to untimely deaths that could have easily been avoided, if only the necessary precautions were followed. On-set deaths might not be a common occurrence, but they can certainly be fatal. Who could forget the 1993 accidental shooting incident that claimed the life of actor Brandon Lee, the son of acclaimed martial artist, Bruce Lee, while he was filming the movie, The Crow? Lee died after being hit by a bullet lodged in the barrel of a prop gun that was supposed to contain just blanks. In layman's terms, a blank is a firearm cartridge that is able to generate an explosive sound, similar to a regular gunshot. The firearm experiences a sort of recoil action, without the projectile from a bullet. This filmmaking technique paved the way for more and more realistic action scenes to be created. Unfortunately, this comes with some consequences. A report from the Associated Press in 2016 has brought to light a harsh reality that the U.S. film industry has been facing. Since 1990 to the date the report was published, there were at least 43 on-set deaths, and more than 150 life-altering injuries. The numbers have been growing, and more lives have been put at risk, because of negligence.
What Happened on the Set of Rust?
The news on an accidental shooting that happened on the 1880's New Mexico film set of the American Western film, Rust, sent shockwaves all over the world. Especially since the person involved in the shooting was no other than actor, Alec Baldwin (30 Rock). According to initial investigations, a scene was being filmed using a prop gun that went awry when discharged. The tragic incident claimed the life of the film's director of photography, Halyna Hutchins and also injured the film's director, Joel Souza, who was later released from the hospital after receiving emergency treatment for a shoulder injury. The news felt like something straight out from the Final Destination film franchise. The fact that an innocent life has been harmed by some sort of mismanagement is surreal, and difficult to comprehend.
The initial investigations were able to shed some light on what really transpired. An assistant director grabbed a prop gun off from an on-set cart, and handed it to Baldwin during a rehearsal scene. The assistant director even yelled, "cold gun", before the rehearsal began, which signified that the weapon did not contain live rounds, and could be used to depict a firing scene. Everything changed in a split second. This also brought forth a bunch of claims from other crew members, which proved that there was something wrong with the safety regulations on-set. It was revealed that the film has already experienced accidental discharges in the past. There were also reports of at least seven crew members walking off set, before the tragic incident transpired, due to protests on the set's safety conditions, as well as their accommodations. This was a huge red flag that should not have gone unrecognized.
Responsible Movie-making
It's really no use pointing fingers at this point. The damage has been done, and lessons have been learned the hard way. We can only hope that what happened on the set of Rust will be an eye-opener, and a wake-up call to prevent similar incidents from happening again. There should be no shortcuts on set, especially when firearms and other weapons are involved. These terrible accidents are unnecessary and highly preventable, if only the proper safety regulations for firearms on sets are in place. There are also no words to describe the trauma that Baldwin, and the other crew members are experiencing. What should have been a memorable filming journey has become a nightmare beyond words. There is nothing much to do now, but to pray for healing and peace, most especially for the family and loved ones left behind by Hutchins.
This also makes us realize that being a filmmaker is not an easy job. There are so many moving parts in a film that have to be overseen and managed properly. This sets the bar high for responsible filmmakers, who go the extra mile to ensure the safety and well-being of their actors and crew members. It's true when they say that the only permanent thing in life is change. May this experience bring forth changes in the movie industry that should, first and foremost, protect the people in front and behind the cameras. After all, movie sets are a venue where cinema magic is created. It should not be a place where one's life can be put at stake.
Tell us what's wrong with this post? How could we improve it? :)
Let us improve this post!