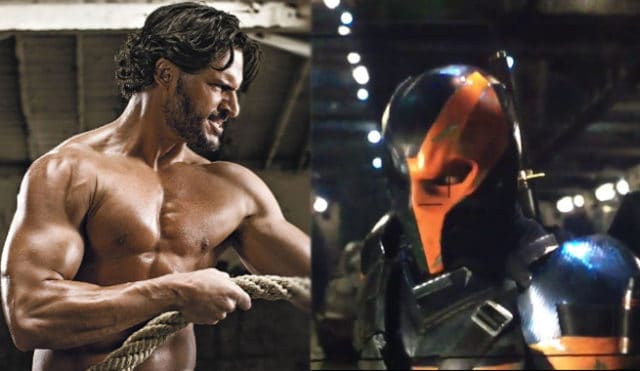 If there's one DC comic movie that hasn't been short on drama it's a solo Batman film. First Ben Affleck was the director. Then he wasn't. Then Ben Affleck nearly bowed out from acting in the movie. Then he didn't. Next, Matt Reeves took on the role of director. Then we weren't sure he did. Then Matt Reeves took on the director's role again. And we think he's staying there. Finally after weeks of posturing and rumors, it seems that The Batman is finally on track. Speaking of The Batman, one of the most anticipated stars of the film will be Joe Manganiello who will be playing the role of Deathstroke. Manganiello recently spoke out in an interview with Robert Irvine Magazine about all the delays. Here's what he had to say:
Last year, I said [we might start filming in] May and that was my understanding. It depends. They have big plans for this movie. Whether or not we start exactly on that date or in June, whatever it is, it doesn't matter. Here's the thing: The creative process needs to be respected and no one involved in this film wants to make anything less than an unbelievable film, a legendary film. The movie will start shooting whenever those pieces are in place and we know this is gonna be something that we're proud of. What we're not gonna do is be backed into a start date, scrambling to get something off the ground just to get it off the ground. Everyone involved wants to make this the best film possible, so that's really what it's about.
Making the film the best it can possibly be is certainly a valid excuse for a film delay but whether or not the film is actually good certainly remains to be seen.
P.S. Manganiello's been practicing Kung-Fu for his Deathstroke part. It'll be fun seeing him square off against Affleck.