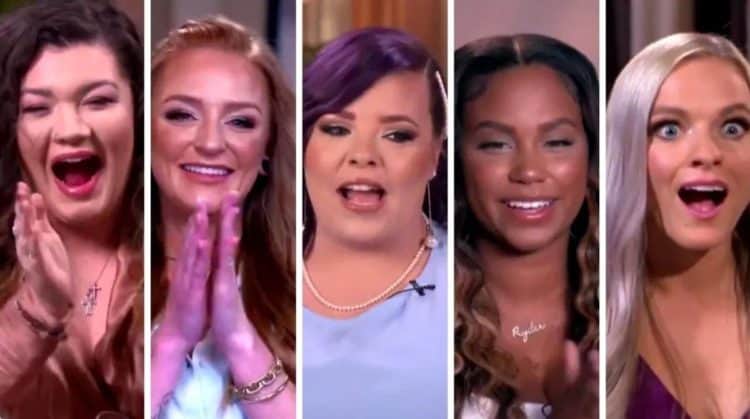 When the first episode of 16 and Pregnant aired on MTV back in 2009, no one knew that the show would eventually lead to one of the network's biggest franchises, Teen Mom. Now, more than a decade later, fans have gotten the chance to see their favorite young mothers (and their children) grow, mature, and become reality TV stars. The ride isn't anywhere near finished yet, though. The Teen Mom franchise is about to get even bigger thanks to an upcoming TV special called Teen Mom Family Reunion. The special is set to premiere on January 11, 2021, and it's going to feature lots of familiar faces and a few surprises. If you're a fan of Teen Mom, this is something you definitely won't want to miss. Let's talk about what to expect from the Teen Mom Family Reunion.
The Cast
First things first, let's get into who will be on the show. Teen Mom Family Reunion will consist of cast members from Teen Mom OG and Teen Mom 2. It doesn't appear that anyone from the latest installment, Teen Mom Young and Pregnant, will be part of the cast and it's unclear as to why. Below is a list of the people who will be starring in the series:
While the people mentioned above will be the main cast, there's one more person who will really be shaking things up. Farrah Abraham will also be joining the show as a guest. Anyone who has kept up with Teen Mom over the years knows that Farrah was a main cast member on Teen Mom OG for several years before being fired in 2017. Allegedly, she was fired for her choice to work in the adult entertainment industry and the show's producer Morgan J. Freeman felt like this didn't align with the Teen Mom brand. Seeing her back under the Teen Mom umbrella is definitely a surprise. However, since she was always entertaining most people would agree that it's a good surprise. Some were hoping that Jenelle Evans, who was another one of the franchise's most familiar faces, would be joining the Family Reunion cast, but that won't be happening. In TikTok video, Jenelle said, "Basically I got called one day by my old producer, he asked me if I wanted to be a part of this 'Teen Mom' reunion show thing. I said, 'I'm up for it, you can let them know I'm up for it, I just want my husband there as support– maybe down the street staying in a hotel, just in case s**t pops off, I have somewhere to go. And support.' Once I told them that, I never got a call back about it and I was basically ignored." She also alleged that the other Teen Moms have expressed that they are afraid of her and didn't want her around.
What Is Teen Mom Family Reunion About?
For years, the focus of Teen Mom has been about motherhood and family. However, things are going to be a little different this time around. Teen Mom Family Reunion will follow the girls, their partners (and in some cases, ex-partners) as they all meet up for a group vacation. According to MTV, the "women will connect with one another and celebrate their unique bonds during a unique getaway, with fun, sun and new friendships. They'll also reunite with surprise cameos from the past and present. And yes, there will be fireworks (what did you expect?!)"
The Drama
Anyone who watches Teen Mom, even on a semi-regular basis, knows that drama is never too far away in each of the girls' individual lives. Putting them all together under one roof means that there is going to be even more going on. Apparently, however, the drama reached completely new heights. During an interview with TMZ, Farrah hinted that there were some physical altercations that took place while the group was on vacation. In the interview she said, "I just warn others to keep their hands to themselves. Do not sneak attack a woman, and do not gang up on a woman, because I don't handle that too well. So that's kind of what happened to me". There were also several arguments and at least one medical emergency. Even though most people go on vacation to relax and take their mind off of the stresses of everyday life, it looks like this experience was the exact opposite.
Tell us what's wrong with this post? How could we improve it? :)
Let us improve this post!