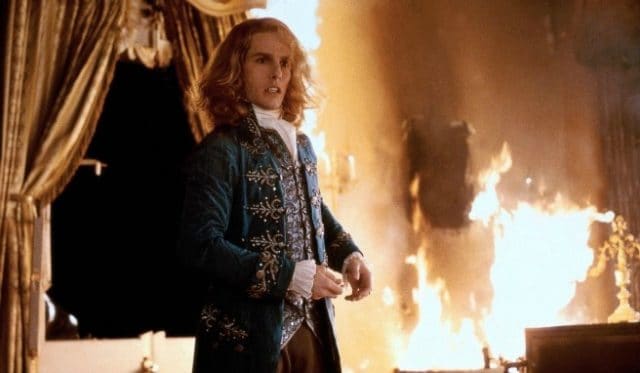 Anne Rice is a famous American author in the genres of gothic fiction, erotica, and Christian literature. She was born as Howard Allen Frances O'Brien on October 4, 1971, in New Orleans, Louisiana. She spent much of her childhood struggling to cope with poverty and her mother's alcoholism. She was always self-conscious of her real name and told a nun when asked that her name was 'Anne'. Her mother didn't correct her and she was addressed as Anne from that day on. Rice attended Richardson High, Texas Women's University, and North Texas State College. However, she ran out of money and wasn't able to complete her final year.
Her writing career began in 1976 when she wrote 'Interview with a Vampire'. This became the first is a series of books called 'The Vampire Chronicles'. It is for these books that she is best-known. This successful author has had many of her books adapted for theaters, movies, television, and comics. The characters she creates are a huge element of the success of her work.
Here are our picks for five of the best Anne Rice created characters.
1. Lestat de Lioncourt
Lestat de Lioncourt is probably the best-known of all the Anne Rice characters as he is the narrator in The Vampire Chronicles and appears in all the books in the series. Rice claims that her husband was the inspiration for Lestat and also has some of her own attributes. Lestat was born on November 7, 1758, and is six feet tall with blond curly hair.
2. Armand
Armand is over 500 years old by the end of the series of books because he was born in 1481. His physical appearance is that of an adolescent boy with brown eyes and reddish brown hair. In the books, he is a Coven Leader and his maker is Marius de Romanus. He also has three lovers in the series; Bianca Solderini, Louis de Pointe du Lac, and Daniel Molloy.
3. Marius de Romanus
Marius de Romanus is a character that appears throughout the series but is the primary character in the book 'Blood and Gold'. Marius was an illegitimate child born in 30B.C. Rome. He has pale skin, blond hair, and bright blue eyes. In the movie 'Queen of the Damned', his character is played by Vincent Perez.
4. Claudia
In 'The Vampire Chronicles' series, Claudia is one of the main characters in 'Interview with a Vampire'. She is also a character in five further books. Lestat de Lioncourt is her maker. He saved her after Louis de Pointe du Lac fed on her when he found her next to her mother's body. She becomes the 'daughter of Lestat and Louis in the books. Her appearance is that of a child with long ringlets.
5. Louis de Pointe du Lac
Louis de Pointe du Lac is the protagonist of the first book of 'The Vampire Chronicles' and is also an important character in eight further books in the series. He becomes a vampire when he is spotted by Lestat de Lioncourt when he is in a tavern brawl. Lestat then becomes his maker and lover, although the pair have a turbulent relationship.