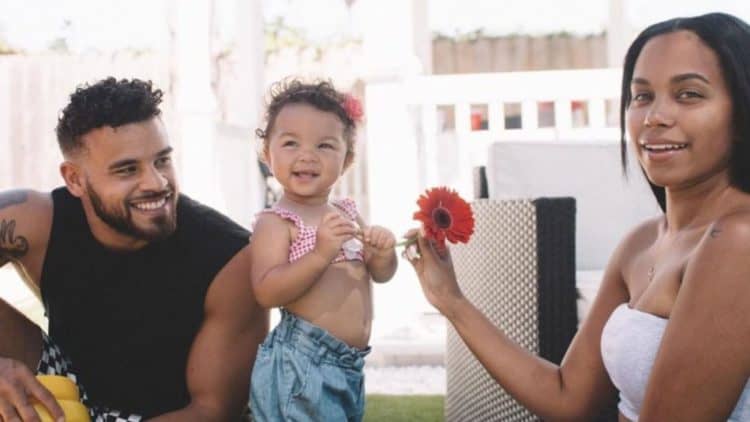 Cheyenne Floyd, the newest addition to the 'Teen Mom OG' cast, has replaced Farrah Abraham and gained attention from her appearances on other MTV series like 'Are You the One?' and 'The Challenge'. Despite her growing fame, there's still much to learn about this reality TV star. Here are 10 fascinating facts about Cheyenne Floyd that you probably didn't know.
1. Not a Real Teen Mom
Cheyenne Floyd has faced criticism for being cast in 'Teen Mom OG', and Hollywood Life reveals that one reason is that she's not actually a real teen mom. She gave birth to her daughter, Ryder, when she was 24 years old.
2. Her Daughter's Battle with a Rare Genetic Disorder
Floyd's daughter Ryder suffers from a rare genetic disorder called Very Long-Chain Acyl-Co-A Dehydrogenase Deficiency (VCLADD). This condition prevents Ryder from eating certain fats and converting them into energy, requiring Floyd to maintain a strict, low-fat diet for her daughter. In severe cases, VCLADD can cause heart and liver problems. Ryder was only two days old when she was diagnosed with the disorder.
3. A Degree Holder
Cheyenne Floyd is not only beautiful but also highly intelligent. Earn the Necklace reports that Floyd holds a degree in public relations from Hampton University. However, she chose not to pursue a career in this field after completing her studies.
4. A Fashion Designer at Heart
Floyd's intelligence, creativity, and determination led her to establish her own business as a fashion designer. She founded The Ruu, a line of fitness wear and lingerie. Her successful fashion range is predominantly sold online.
5. A YouTube Channel Dedicated to Motherhood
Floyd runs a YouTube channel called Raising Ryder, which focuses on her experiences as a mom. Her ex, Corey Wharton, often appears in her videos as they co-parent their daughter. Floyd is very open about her motherhood journey on the channel, even sharing details of her 26-hour labor.
6. A Blogging Mom
Floyd also writes a blog called Raising Ryder K, where she shares her motherhood experiences, opinions on topical issues, product reviews, and personal rants. Followers of the blog can witness Ryder's growth and learn about the co-parenting relationship between Floyd and Wharton.
7. A Passion for Travel and Photography
In her free time, Cheyenne Floyd enjoys photography and travel. She developed a love for photography while traveling with her parents as a child, capturing images of the various places she visited, including France, Cuba, Mexico, Hong Kong, and Kenya. Some of her creative work can be seen on her website. Creative writing is another hobby she enjoys, encouraged by her mother.
8. Uncertainty About Ryder's Father
When she became pregnant, Floyd was unsure if Corey Wharton was the father of her child. As a result, she didn't inform him about her pregnancy. It wasn't until Ryder was six months old and a DNA test confirmed Wharton's paternity that they decided to co-parent their daughter. Both have praised each other's parenting skills on social media and affectionately refer to Ryder as Moochie, her nickname.
9. A Los Angeles Native
Baby Gaga states that Cheyenne Floyd hails from Los Angeles, where she continues to reside. Living in this bustling city has prepared her well for life as a reality TV star, as she's accustomed to being surrounded by celebrities and thriving in a busy environment.
10. A Heart for Charity
Floyd is actively involved in charitable work and volunteers for various organizations. She regularly volunteers at Los Angeles Mission and Midnight Mission, mentors young women through Girls Inc., and works with children with disabilities at Kids Enjoy Exercise Now (KEEN). Floyd has also visited Nicaragua on a missions trip to mentor local children and renovate buildings, and she frequently organizes fundraising campaigns, including toy and clothes drives. Despite her hectic life as a reality TV star, business owner, and mother, Floyd continues to dedicate time to volunteering for charities.
Tell us what's wrong with this post? How could we improve it? :)
Let us improve this post!