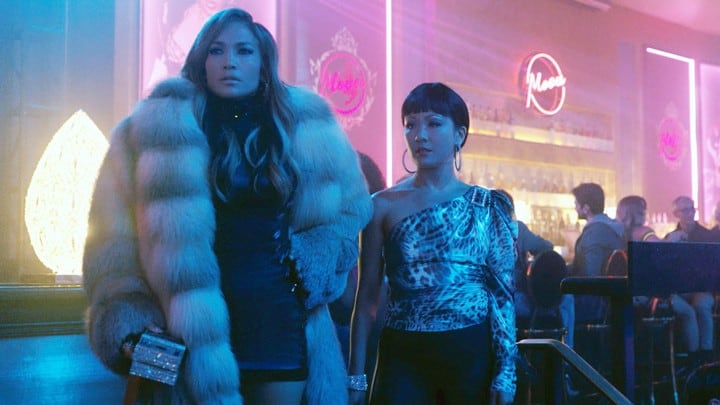 In 2019, the actress/singer took part in her biggest film to date, Hustlers, which also starred Constance Wu and Keke Palmer. The film centers around Destiny, whose life changes when she befriends Ramona. The strippers soon craft a plan to scam wealthy Wall Street clientele who frequently visit the club. The Lorene Scafaria vehicle was met with high critical praise upon its release, with many reviewers especially noting the amazing performance from Jennifer Lopez. Despite music being her main focal point, the 52-year-old has a lengthy career in film with her first major role being Gregory Nava's 1995 drama, My family. However, Lopez's movie career didn't truly turn until she played Selena Quintanilla-Perez in the film based on the title character. Lopez finally got to show off her acting chops in a lead role and her energy and strong acting presence were praised for the 1997 Biopic.
After a couple more movies that continued to cast her in a positive light, Lopez's film career started to go downhill after starring in the 2000 horror movie, The Cell; For over a decade, Lopez was continuously cast in bad films, with the most notable being Gigli and The Boy Next Door. Hustlers would be the first movie in over a decade involving Lopez that didn't receive a rotten score. With all the hype and success surrounding the movie, there was an uproar when Lopez was not announced as a nominee for the respective film. So, what happened? There's no denying that Lopez was the star of Hustlers.
The emotions the veteran was asked to carry felt natural and organic. Ramona could be sexy, cool, devious, and loving, which Lopez pulled off effortlessly. Lopez's role also demanded her to be very physical (and no, I don't just mean the strip club scenes) and the actress carries herself with strong poise and energy. Granted, there's always an actor snub at the Oscars every year. However, did Scarlett Johansson really need two nominations for best leading actress and supporting actress? There hasn't been any confirmed reasoning behind Lopez's snub at the 2020 awards; however, we'll dig deeper into the possible reasons Jennifer Lopez Oscar-worthy turn was ignored by the voters.
The Academy Doesn't Recognize Jennifer Lopez As A Respected Actress
As previously stated, Lopez had gone nearly 11 years making bad films. While they aren't on the level of Adam Sandler comedies, it's possible that the Academy voters don't see much difference between Sandler and Lopez's brand. Speaking to the New York Post, actress and longtime Academy member got real about the reason Lopez was snubbed, notably dismissing the actress's performance in Hustlers: "I would have been shocked if she did get it," stated Moore, who's a longtime member of the Academy of Motion Pictures Arts and Services. "First of all, 'Hustlers' is not an 'Oscar movie.' It's a little too rough around the edges, and I'm assuming some other people in the acting category didn't see it,".
This brand of attitude likely means that the Academy never took Lopez's work on the movie seriously. The aggressive and nonchalant way Moore speaks about the J.Lo snub speaks volumes about the way the Academy of Motion Pictures Arts and Services see her. With Lopez doing so many crappy movies they clearly made a pre-judgment before the film was released. It's no secret that Hollywood is a political animal and the game definitely wasn't on the side of Jennifer Lopez.
The Diversity and Sexism Issue That's Plague Hollywood For So Long
There's a reason why the #OscarsSoWhite was a big trending topic in 2015. It's well-known that Hollywood was always a boys club for white men. Since the formation of the Academy Awards in 1927, 98% of the nominees were white producers and writers; while 88% were acting nods went to Caucasian actors. There are countless of stories where people of color were shunned away because Hollywood didn't see the value of diverse filmmakers. For so long, this issue has been the center of tinsel town and it isn't until now that more filmmakers and actors of color are finally featured more in the movie industry.
Above, I questioned if Scarlett Johansson really needed two nominations for best leading actress and supporting actress at the 2020 event? As talented as Johansson is, that answer is no. However, the Academy likely ignored Hustlers because they didn't see the value in it. The film had a diverse cast and a talented female director, yet, Hustlers failed to garner any attention from the Academy voters. Obviously, I can't say that their actions were intentionally racist. Hopefully, they weren't, but there's no denying that the lack of diversity was an issue that likely kept Hustlers from getting the recognition it deserves.
Tell us what's wrong with this post? How could we improve it? :)
Let us improve this post!