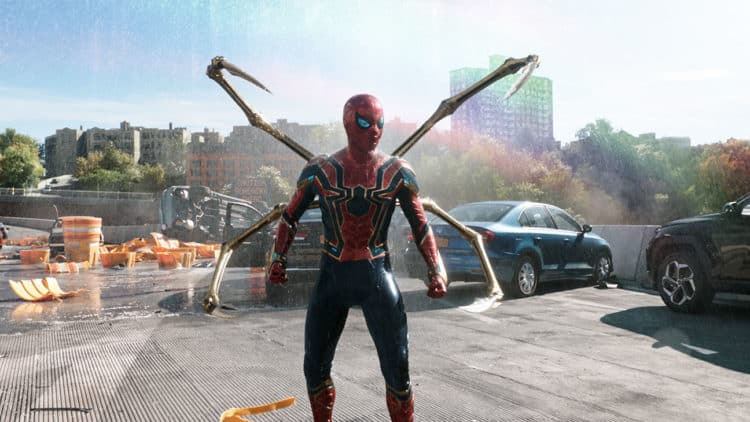 The Marvel Cinematic Universe, also called MCU, is a famous American media franchise that keeps releasing great superhero film series. These movies are produced by Marvel Studios and are typically based on the characters that are a part of American comic books. In addition to films, the franchise releases short movies, digital series, and TV series. It is also known for its literature. Just like the original Marvel Universe of comic books, the shared universe has gained popularity due to its unique plot elements, casts, characters, and settings. The first MCU movie was released in 2008. Its name was Iron Man, which started the First Phase of movies.
The Second Phase began with the release of Iron Man 3 in 2013. It ended with the release of Ant-Man in 2015. The Third Phase began with Captain America: Civil War was released in 2016 and concluded with the release of Spider-Man: Far From Home in 2019. The first three phases are called The Infinity Saga. The Fourth Phase began with the release of Black Widow in 2021. Until now, several movies are being worked on in the same phase. We are not sure when will it come to an end. It is worth mentioning that the franchise has been a great commercial success. It has received positive reviews from the world's audiences and has inspired various movie and television studies to create similar characters, stories, and movie elements. With that in mind, let's take a look at the list of upcoming Marvel Cinematic Universe movies.
Eternals
Eternals is set to be released on November 5, 2021. This superhero movie is based on the Marvel Comics race of the same name. Marvel Studios has produced the project, and its distributor is Walt Disney Studios Motion Pictures. Eternals will be the 26th movie of the Marvel Cinematic Universe (MCU). The director is Chloé Zhao. He has written the screenplay along with Ryan Firpo, Kaz Firpo, and Patrick Burleigh. As far as the cast is concerned, the movie has Gemma Chan, Kumail Nanjiani, Richard Madden, Brian Tyree Henry, Lia McHugh, Barry Keoghan, Lauren Ridloff, Harish Patel, Don Lee, Salma Hayek, Angelina Jolie, and Kit Harington in important characters. The story of Eternals looks good. An immortal alien race is started to protect the planet from evil counterparts, the Deviants.
Spider-Man: No Way Home
If you are looking for a great movie to be released this winter, you will be glad to know that Spider-Man: No Way Home is scheduled to be released on December 17, 2021. It is the follow-up to Spider-Man: Far From Home. Tom Holland is reportedly reprising his main character. Directed by Jon Watts, the story has been written by Erik Sommers and Chris McKenna. It is going to be exciting because Chris and Erik are returning with a whole new and creative concept. In addition to Tom Holland, Benedict Cumberbatch, Zendaya, Jacob Batalon, Jon Favreau, J. B. Smoove, Marisa Tomei, Alfred Molina, Jamie Foxx, and Benedict Wong will be seen in the major roles. In Spider-Man: Far From Home (2019), Peter Parker was identified as Spider-Man by Mysterio. The new movie will take place in an environment where Parker seeks the help of Dr. Stephen Strange to restore his identity. He wants Dr. Stephen Strange to do some kind of magic, but this is not going to be easy.
The King's Man
The King's Man will also be released this December. It means you will be entertained with more than on MCU films at the end of the year. The date of its release is December 22, 2021. In case you don't know, let me tell you that this movie belongs to the Kingsman franchise. Its original creator was Mark Miller, and it was released as part of the Icon Comics imprint. The new film will be a prequel set in the same world where the original movie was set. It has been directed by none other than Matthew Vaughn. You will see Ralph Fiennes playing the role of the Duke of Oxford. On the other hand, Harris Dickinson has been starred as Conrad, who is his protégé.
Venom: Let There Be Carnage
Venom: Let There Be Carnage is an upcoming American superhero movie that features the Marvel Comics character Venom. It has been produced by Tencent Pictures, Marvel, and Columbia Pictures. Sony Pictures will distribute the movie. It is going to be the 2nd movie in Sony's Spider-Man Universe and is a sequel to 2018's Venom. The name of its director is Andy Serkis and the screenplay is written by Kelly Marcel. Tom Hardy is playing Eddie Brock/Venom, and other cast members are Michelle Williams, Reid Scott, Naomie Harris, Woody Harrelson, and Stephen Graham. Venom: Let There Be Carnage will hit cinemas on October 1, 2021.
Tell us what's wrong with this post? How could we improve it? :)
Let us improve this post!