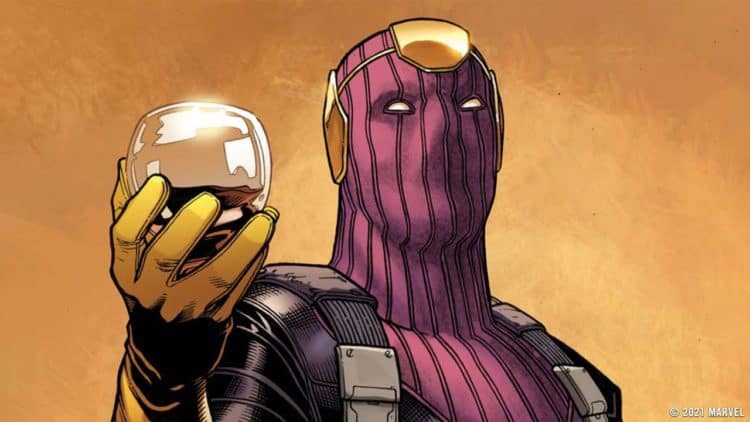 Several Phase 4 villains of MCU (Marvel Cinematic Universe), featured in TV shows and movies, formed directly or indirectly by the treasured heroes themselves. For example, some heroes' actions led to the direct formation of the villains, while others developed as part of heroes' solutions. Up to now, it seems the villains' formation may be a common Phase 4 theme, which is also a reoccurring feature of many original stories related to them. In addition, since the MCU started in 2008 with the Iron Man film, the franchise has introduced over 20 new heroes. Besides, each of these heroes has a distinct villain rival.
While the MCU concluded the era with Avengers: Endgame, fans can still expect lots more of Marvel's epics in the future. In Phase 4 villains, one notable thing is that many future MCU projects will be directly associated with the legacies of surviving characters and significant events from earlier films. Taking all aspects into account, and as we await new stories from MCU's Phase 4 movies, we now know that the most significant issues the heroes are experiencing came from the Infinity Saga. Below we will explore a few recognized MCU Phase 4 villains instigated by the heroes and why they are responsible.
The Deviants
Eternals comprise two different races: the long-lived Eternals and the Deviants, with the latter being corrupted counterparts. The two races have always been enemies since the celestials created them. The Eternals were earth defenders who protected the humans from destructible Deviants' harm. So, the two have always been in a constant battle against each other. Additionally, the Deviants were always looking to torment the heroes and even destroy all the humans under their protection. It turns out that Eternals' actions will follow the aftermaths of Hulk's Snap in Avengers: Endgame since they aroused forces that created an imminent disaster known as the "Emergence." Currently, nobody knows much about "Emergence." But probably it could imply the progress of the Deviants as a direct consequence of the success of the Avengers Time Heist saga.
Gorr The God Butcher
In Marvel Comics, Gorr was born on an unknown distant planet. The death of his parents sharpened his survival skills, especially in the challenging independent environment. Later in his life, he married Arra, who was unfortunately murdered while pregnant, provoking Gorr into fury. His anger caused him to fight every other god until he came face-to-face with Thor. In Phase 4 Thor: Love and Thunder, Thor will probably continue battling against his Gorr, given that Christian Bale will bring him back to life. Also, since Gorr has so much hatred for the gods especially, Zeus and Odin, we will wait to see how Marvel comics will develop the storyline scheduled for release on May 6, 2022.
Baron Zemo
Zemo's longing for revenge against the Avengers brought a great clash in Captain America: Civil War. He became furious during a disastrous fight with Ultron in Sokovia that caused the death of his family. It also turned out that his battling actions influenced with anger led him into prison arrest. However, Bucky Barnes and Sam Wilson broke him free and later reappeared in The Falcon and the Winter Soldier. Afterwards, though Zemo assisted Barnes and Sam to overcome the Flag-Smashers encounter, he is somehow an unreliable villain. Even during his time in prison, it was apparent he had apathy issues. So, fans can expect him to become a dangerous villain in the upcoming MCU films and probably taking charge of Thunderbolt.
Armor Wars' Villains
We are still not sure who Marvel will use in Armor Wars to fight against the War machine. However, their source information can make us probably know what to expect. During the initial "Armor Wars" event, there was a conflict between Tony Stark's technology and humans who were handling his stolen armor designs. However, the MCU story will portray how War Machine grabs Iron Man's position to hinder his technology misuse. So, the gap left by Tony Stark in the MCU will cause the emergence of prospective villains desiring to duplicate Tony's designs indeed. A few suggested new villains could be Firepower, Beetle, Crimson Dynamo, and Titanium Man, all created by the heroes' actions in MCU's Phase 4.
The Flag-Smashers
The Flag-Smashers formed directly owing to the outcome of Avengers: Endgame's Blip, which happened during the reign between Thanos and Hulk's snaps. They perceived a united planet and battled for its upkeep after Mad Titan abolished about 50 percent of universe life. Initially, they kicked off as a rebellious unit with a moral basis. But later, they transitioned to become a mature terrorist team. You can assuredly state that the Hulk's snap gave birth to the Flag-Smashers. However, you would instead voice that the unified effort from all Avengers revived those who had disappeared, accompanied by a new series of new challenges.
Kang The Conqueror
Kang the Conqueror is one of the powerful villains in the MCU. He grew in a very peaceful world that defied his villain nature. So, a series of events made him capitalize on Doctor Doom's technology, making him travel through time and oppress humanity. His time-traveling and manipulations abilities could create an interesting MCU concept rumored to replace Thanos. If the rumor becomes true, fans will be excited to see how Kang the Conqueror utilizes his villain powers to create a fantastic MCU epic against his protagonist.