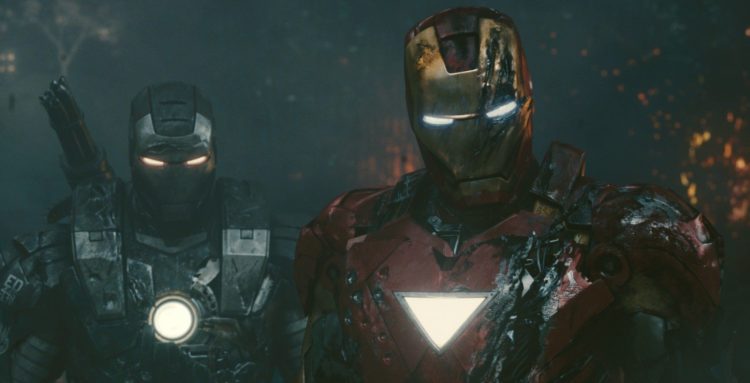 War Machine thinks that he is nothing like Iron Man. If you love War Machine more than Iron Man and think that the latter is nothing like the first one, you are wrong. Rhodey has admitted that they are too different despite wearing the same armors. Outfits cannot determine one's strengths and capabilities. We often think that celebrities, ordinary people, or movie characters wearing similar outfits are alike, but it is not so. War Machine and Iron Man wear similar suits of armor, but they cannot be called the same. This is because their strengths and weaknesses are totally different from each other. War Machine has recently claimed that his fellow Avenger is not like him. He is better than him. In the new issue of Captain Marvel #30, Captain Marvel can be found asking her boyfriend, James Rhodes, why Iron Man gets thousands of different suits of armor and he is given only one. The comment is a joke in one of the heartfelt moments, but it provides audiences with a lot of unique details and information.
The main and prominent differences between War Machine and Iron Man
According to War Machine, he is meant to tackle problems head-on, while Iron man is capable of adapting to different environments. When he appeared in Iron Man #118 over 30 years ago, War Machine took a little time to establish himself as the role model for other characters of the Marvel Comics Universe. His examples were given and he was called a powerful and humbler hero. War Machine wasn't alone. For so many years, he has assisted Tony Stark. Both of them can be seen in a large number of difficult situations and near-death incidents. Besides, they have been a member of the Avengers. This has helped War Machine become more powerful and has allowed him to come forward to save and help the world.
Despite the fact that some people call War Machine better than Iron Man, he is nothing like the latter. At a point, War Machine becomes Iron Man. However, due to his prominence and characterization in the MCU, he is viewed as the sidekick of Iron Man. Here both of them could not be differentiated as heroes because they had almost the same approaches and strategies. In case you don't know, let me tell you that in Captain Marvel#30 by Jacopo Camagni, Clayton Cowles, Kelly Thompson, and Espen Grundetjern, Carol Danvers connects with Rhodes after some time. They previously parted ways due to some problems. In the middle of the battle with the Enchantress and Ove, War Machine appears as a powerful character and assures that the dark future she is afraid of is not set in stone.
She then kisses him and jokes about his outfit, asking why is it like this. "Iron Man gets ten thousand different suits, and War Machine gets the one?" Rhodey says in a joke."I know I've filed a complaint with my union." We have often seen War Machine wearing the same outfit and having a large number of guns. Besides, he has worn different suits in the comics. It is worth mentioning that Captain Marvel is not wrong when he says that his selection is smaller than the selection of Iron Man. Would you like to know the reason? Well, the reason is that they are two different heroes.
As already said, Iron Man has built suits to adapt to varying environments and situations. On the other hand, War Machine does not have this scientific prowess as Stark. Iron Man needs to take down Thor, the Hulk, and Ultron, and for this, he keeps getting new and better suits. War Machine is basically more like a soldier than Iron Man. He is required to use his prowess and techniques to win with what he has like improving Captain Marvel with his various repulsor blasts. This is meant to power her up so that she can stand against Enchantress.
Final Thoughts
In the end, we have to admit that War Machine is too fearless. He is a different and unforgettable hero. His connection with Iron Man is remembered by many of us and will be remembered for a long time because he has played a major role in the characterization of Iron Man. Last but not least, the way he operates as a hero is totally different from Iron Man. The powers and strengths of the two heroes come from a single source. Tony Stark has been ahead of the other character.